The Gourmand s Egg. A Collection of Stories & Recipes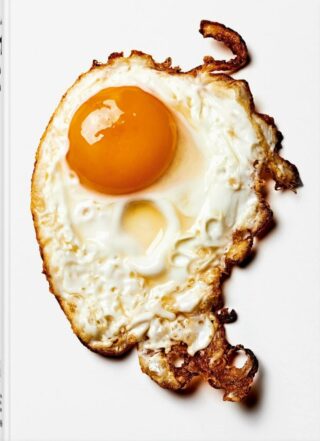 VV.AA
Encuadernación: Hardcover
Idioma: Inglés
Páginas: 288
Medidas: 205.70 x 28.70 cm
Escalfado, revuelto, hervido, batido en un cóctel, transformado en pintura o lanzado contra la casa de un enemigo. Como la más llamativa de las paradojas, el huevo existe en feliz suspensión entre el humilde ingrediente doméstico y la siempre poderosa fuente de vida.
Es uno de los símbolos más duraderos a lo largo del tiempo: fue utilizado por los romanos para disipar los malos espíritus y modelado como auténtica joya de valor incalculable para la nobleza rusa, y ocupó un lugar destacado en la mitología egipcia. En el primer volumen de la serie de TASCHEN en colaboración con la revista de culto Gourmand, celebramos el vínculo entre la comida y el arte en una exploración visual y literaria de este ingrediente básico de la cocina. Una colección de recetas originales, desde el escalfado perfecto hasta los postres más creativos, expone las diversas tradiciones culinarias de todo el mundo.
The Gourmand's Egg. A Collection of Stories and Recipes está profusamente ilustrado con obras de figuras titánicas de la historia del arte, como Salvador Dalí, Jean-Michel Basquiat, Frida Kahlo, David Hockney y Man Ray, y con trabajos exclusivos de los mejores fotógrafos. Completan el volumen textos de la chef, escritora y crítica gastronómica Ruth Reichl, y de la escritora y editora Jennifer Higgie, entre otros. En palabras de Reichl: "En la cocina, como en casi todo lo demás, todo comienza con un huevo".