Luisa Lambri: Autoritratto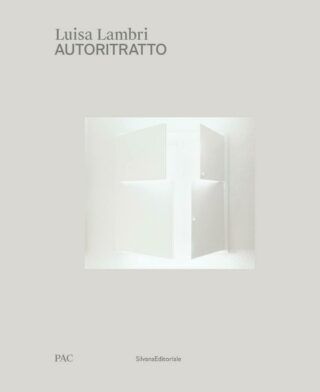 Lambri, Luisa
Encuadernación: Hardcover
Idioma: Inglés
Medidas: x cm
Luisa Lambri's art revolves around the human condition and its relationship with space, touching on areas such as the politics of representation, architecture, the history of abstract photography, modernism, feminism, identity and memory.
The title of the exhibition presented at PAC, in Milan, is a tribute to Carla Lonzi who, in 1969, published «Autoritratto», a collection of interviews with avant-garde artists that revealed their private sides. In the same way, Lambri constructs personal and intimate readings of the subjects of her photographs and encourages a dialogue between the observer, the work of art and the space.
Light, time and movement play an important role in her work, where slight differences reflect the artist's movement within the space. Lambri uses architecture to create her images, rather than images to document architecture, revealing negligible details of modernist architecture or iconic minimalist sculptures. At PAC, her works relate to the unique qualities of the architecture designed by Ignazio Gardella, for which the exhibition was specifically developed.