From the East Light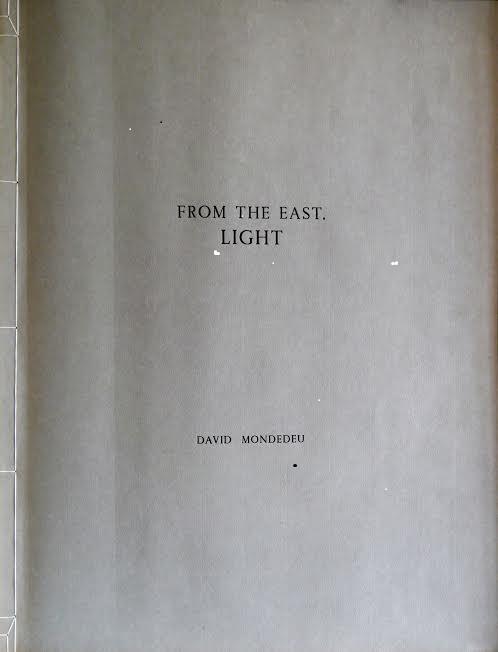 Mondedeu, David
Encuadernación: box
Idioma: English
Medidas: 50.00 x 100.00 cm
From the East, Light is an artist book, consisting of 20 free-
standing, hand-pulled, polymer photogravures printed by the artist.
Structured like a short story and taken mainly in Ningbo and
Mount Putuo which has been a pilgrimmage site for over a 1,000
years and is one of four sacred mountains in China. The title is taken
from a poem by Raymond Carver. Only 10 copies have been
printed.
Agotado
Sin existencias en este momento. Si desea información sobre el libro, por favor contacte con bookshop@ivorypress.com