LOVE LUCIAN: The Letters of Lucian Freud 1939 1954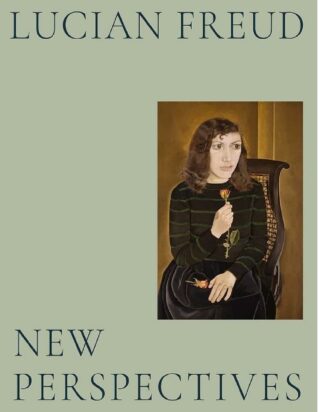 Fiell, Charlote & Peter
Encuadernación: Hardcover
Idioma: Inglés
Medidas: x cm
The young Lucian Freud was described by his friend Stephen Spender as 'totally alive, like something not entirely human, a leprechaun, a changeling child, or, if there is a male opposite, a witch.' All that magnetism and brilliance is displayed in the letters assembled here. Ranging from schoolboy messages to his parents, through letters and carefully-chosen, often embellished postcards to friends, lovers and confidants, to correspondence with patrons and associates. They are peppered with wit, affection and irreverence.
Alongside rarely seen photographs and Freud's extraordinary works, each chapter charts Freud's evolving art alongside intimate accounts of his life. We trace Freud's early friendships with Stephen Spender, John Craxton, his wild days at art school in East Anglia, and a stint as a merchant seaman. Among the highlights are Freud's accounts of his first trip to Paris in 1946 and encounters with Picasso, Alexander Calder and Giacometti (who, he thought, looked like Harpo Marx). Equally revealing are letters to and from his first love, Lorna Wishart and second wife, Caroline Blackwood. Among his friends and confidantes were Sonia Orwell and Ann Fleming: remarkable, hitherto unknown letters to both of whom are included. To Ann Fleming he wrote a richly-comic, six-page description of a high society fancy dress ball which took place at Biarritz in 1953. He also went to stay with Ann and her husband Ian in their house in Jamaica, Goldeneye. From there, he sent a stream of letters, plus a telegram to his colleagues at the Slade School of Fine Art (where he was supposed to be teaching): "PLEASE SEND TEN SHEETS GREY GREEN INGRES PAPER". The volume ends in early 1954 with his inclusion at the age of 31, as one of the artists representing Britain at the Venice Biennale – the high point of his early career.
Co-authored by David Dawson and Martin Gayford, this is the first published collection of Freud's correspondence, many brought to light for the first time. Reproduced in facsimile alongside reproductions of Freud's artwork, the letters are linked by a narrative that weaves them into the story of his life and relationships through his formative first three decades. Collectively, they provide a powerful insight into his early life and art.
Agotado
Sin existencias en este momento. Si desea información sobre el libro, por favor contacte con bookshop@ivorypress.com