'It is what it is and it ain t nothing else'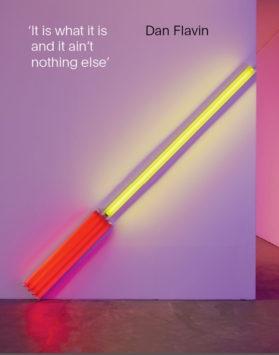 Flavin, Dan
Encuadernación: Paperback
Idioma: English
Medidas: 29.00 x 23.00 cm
This catalogue accompanies the major Dan Flavin exhibition, It is what it is and it ain't nothing else (Ikon Gallery, Birmingham, 13 April – 26 June 2016).
Dan Flavin was one of the most important post-war American artists. Taking his statement 'It is what it is and it ain't nothing else' as a departure point, Ikon's exhibition demonstrates Flavin's emphasis on the importance of the context of artistic experience capitalising on the variety of interiors that Ikon Gallery has to offer.
Including an essay by Jeffrey Weiss, Senior Curator, Guggenheim Museum New York, and installation photographs of the exhibition.
After studying at Columbia University in the late 1950s, Flavin became acquainted with other emerging American artists whose work contrasted to Abstract Expressionism, including Sol LeWitt, Robert Ryman, Frank Stella, Barnett Newman and Donald Judd.
He was especially close to Judd – both sharing an interest in artworks that refer to nothing but their factual presence, with an emphasis on industrial materials and intense colour – and significantly he dedicated a number of works to his fellow artist friend.
Agotado
Sin existencias en este momento. Si desea información sobre el libro, por favor contacte con bookshop@ivorypress.com