Prototyping for Architects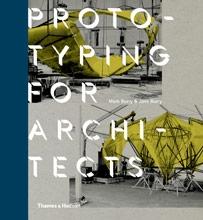 VV.AA
Binding: Hardcover
Language: English
Pages: 272
Measurements: 22.00 x 24.50 cm
Prototyping has always been an essential part of both the architect's and the designer's repertoire, and contemporary prototyping techniques are transforming the way they work in myriad exciting ways.
This book is a comprehensive, fully illustrated survey of the ways in which the latest prototyping technologies have become central to architectural design. It is divided into three main sections: an introduction that charts the rise of prototyping in design history, more specifically in architecture; an overview of techniques; and a survey section featuring 50 projects. A reference section includes a glossary of technical terms.
With a focus on the real-world use of prototypes by a wide range of established and cutting-edge practices, this is an information-rich and inspirational resource for architecture students, practising architects and anyone interested in the future of design.
Out of stock