Los jardines de Fernando Caruncho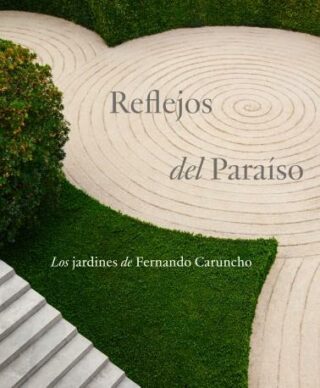 Caruncho, Fernando
Binding: Hardback
Language: Español
Pages: 342
Measurements: 23.00 x 28.00 cm
Celebrado por la belleza serena de sus jardines y el refinado empleo de la luz y la pureza de líneas que aplica en su diseño, Fernando Caruncho lleva más de cuatro décadas creando asombrosas obras de paisaje en todo el mundo: jardines particulares, espacios públicos, parques, grandes fincas de agricultura extensiva.
Las raíces de su inspiración se nutren de fuentes tan diversas como el jardín islámico, la sobria claridad del pensamiento zen enfocado sobre las ideas de paisaje y jardín y los modelos tomados del clasicismo europeo. Son referencias sobre las que planea la curiosidad profunda de este jardinero por la relación entre el ser humano y el mundo natural. En los diseños de sus jardines operan de manera determinante el control de la luz, la escala, la geometría, el empleo de materiales locales y la voluntad de alcanzar una unión íntima entre arquitectura y naturaleza.
Dos décadas atrás, la publicación del libro Mirrors of Paradise (2000) dio inicio a un interesante diálogo con los escritores y arquitectos paisajistas Gordon Taylor y Guy Cooper en torno a la idea de jardín. El presente volumen, Reflections of Paradise, prolonga esa conversación esta vez entre Taylor y Caruncho, centrada ahora sobre una selección personal del propio autor de veintiún jardines de entre los realizados en los últimos veinte años. Esta selección incluye un viñedo en Italia, un jardín privado en Biarritz, o una gran finca en New Jersey, y se presenta al lector mediante más de doscientas espectaculares fotografías bien expresivas de la idea de luz y naturaleza, ritmo y armonía, que han guiado la extensa carrera de Fernando Caruncho.
Out of stock