Gertrude Stein Has Arrived: The Homecoming of a Literary Legend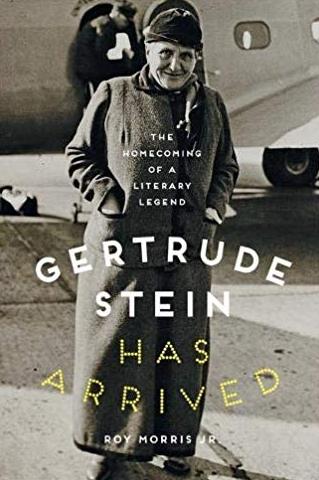 Stein, Gertrude
Binding: Hardcover
Language: English
Pages: 264
Measurements: 15.20 x 22.90 cm
The American book tour that catapulted Gertrude Stein from quirky artist to a household name.
In 1933, experimental writer and longtime expatriate Gertrude Stein skyrocketed to overnight fame with the publication of an unlikely best seller, The Autobiography of Alice B. Toklas. Pantomiming the voice of her partner Alice, The Autobiography was actually Gertrude's work. But whoever the real author was, the uncharacteristically lucid and readable book won over the hearts of thousands of Americans, whose clamor to meet Gertrude and Alice in person convinced them to return to America for the first time in thirty years from their self-imposed exile in France.
For more than six months, Gertrude and Alice crisscrossed America, from New England to California, from Minnesota to Texas, stopping at thirty-seven different cities along the way. They had tea with First Lady Eleanor Roosevelt, attended a star-studded dinner party at Charlie Chaplin's home in Beverly Hills, enjoyed fifty-yard-line seats at the annual Yale-Dartmouth football game, and rode along with a homicide detective through the streets of Chicago. They met with the Raven Society in Edgar Allan Poe's old room at the University of Virginia, toured notable Civil War battlefields, and ate Oysters Rockefeller for the first time at Antoine's Restaurant in New Orleans. Everywhere they went, they were treated like everyone's favorite maiden aunts?colorful, eccentric, and eminently quotable.
In Gertrude Stein Has Arrived, noted literary biographer Roy Morris Jr. recounts with characteristic energy and wit the couple's rollicking tour, revealing how?much to their surprise?they rediscovered their American roots after three decades of living abroad. Entertaining and sympathetic, this clear-eyed account captures Gertrude Stein for the larger-than-life legend she was and shows the unique relationship she had with her indefatigable companion, Alice B. Toklas?the true power
Out of stock