Dream Cities: Seven Urban Ideas That Shape the World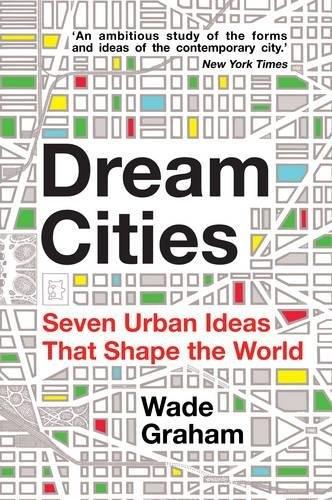 Graham, Wade
Binding: Soft cover
Language: English
Pages: 336
Measurements: 23.50 x 15.90 cm
Dream Cities is a lively, unique and accessible cultural history of modern cities which allows us to view them through the planning, design, architects and movements that inspired and built them. It explores our urban areas in a new way – as expressions of ideas, often conflicting, about how we should live, work, play, make, buy and think – and tells the stories of the people who imagined the cities that became the blueprints for the world we live in.
Starting in the nineteenth century and continuing to today, what began as visionary concepts – sometimes utopian, sometimes outlandish, always controversial – were gradually adopted and constructed on a massive scale in cities around the world, from Dubai to Ulan Bator, London to Los Angeles. Our leafy suburbs, city skyscraper districts, infotainment-driven shopping malls and 'sustainable' eco-developments are seen here as never before, from the fantasy villages of Bertram Goodhue to the superblocks of Le Corbusier and Frank Lloyd Wright's Broadacre City.
In this elegantly designed and illustrated book, Graham uncovers the original plans of brilliant, obsessed and sometimes megalomaniacal designers, revealing the foundations of today's varied urban environment. Dream Cities is nothing less than a field guide to our modern world.
Out of stock