An Igloo on the Moon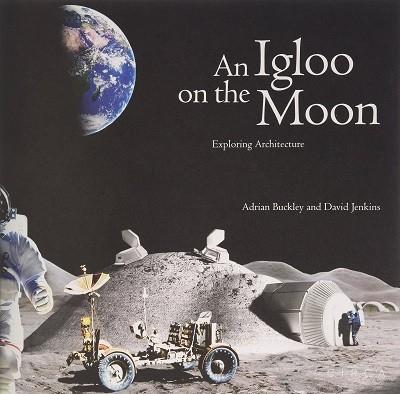 Jenkins, David
Binding: Hardcover
Language: English
Pages: 132
Measurements: 25.50 x 25.50 cm
Aimed at young, enquiring minds, An Igloo on the Moon explores how and why we build. Beginning with the igloo, whose origins are lost in time, and culminating in the latest 3D-printing technology for lunar habitation, the book weaves together themes and ideas to create an unfolding visual story. Illustrated with a sequence of extraordinary architectural 'fantasias' specially created by artist Adrian Buckley, the book ranges through history and across continents. Underlying the narrative is an awareness of environmental issues and the need to reconnect with sustainable patterns of building. It is a book to engage and excite the next generation of architects – and their parents and grandparents.
Adrian Buckley is a renowned graphic artist. For An Igloo on the Moon he has created a compelling series of inhabited landscapes, rich with ideas and possibilities.
David Jenkins is an architect who writes about architecture with insight and wit. He has written and edited numerous critically acclaimed books, including Foster 40 and The Strange Death of Architectural Criticism.
Out of stock