Maya Lin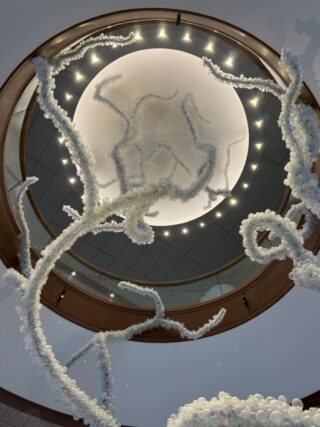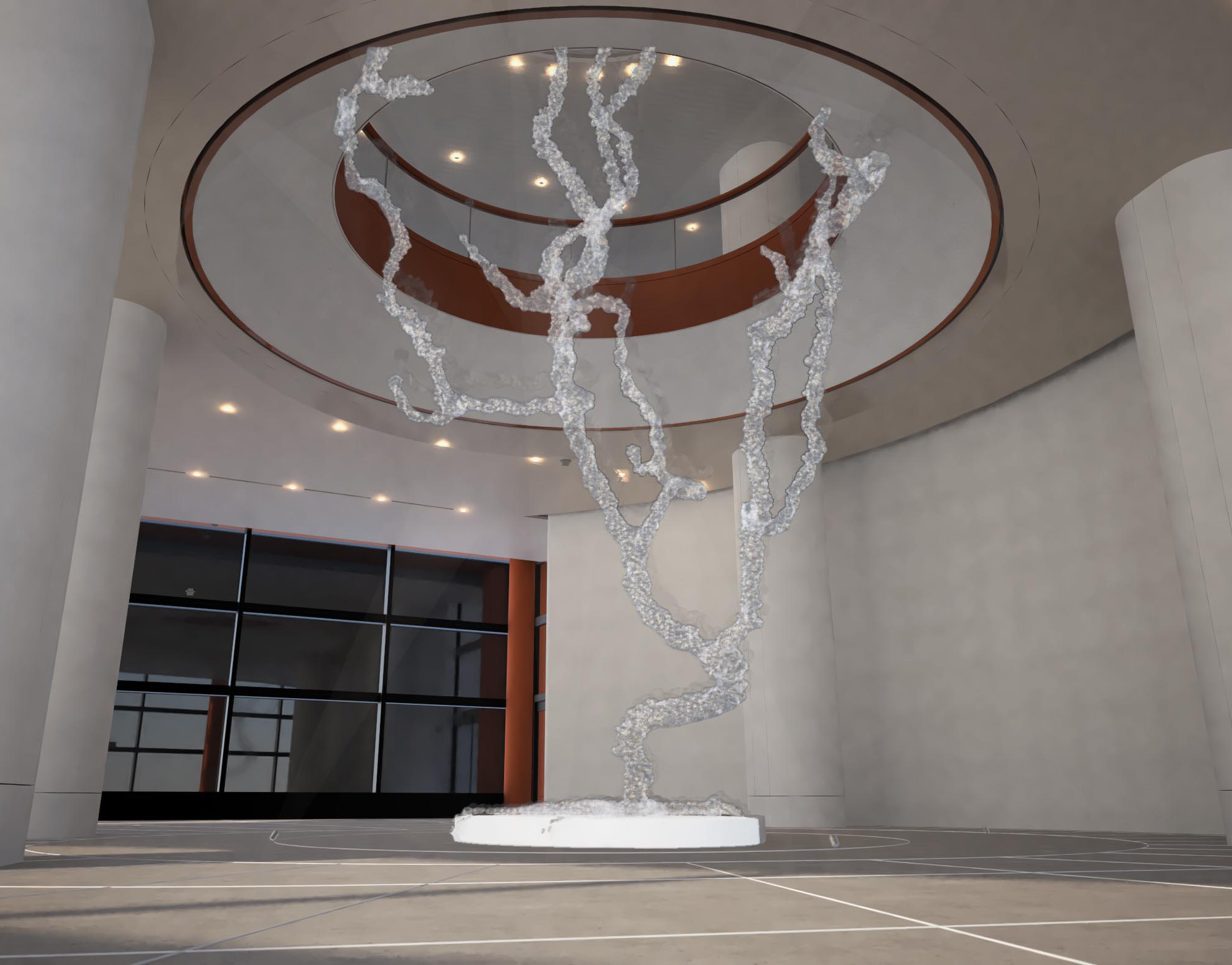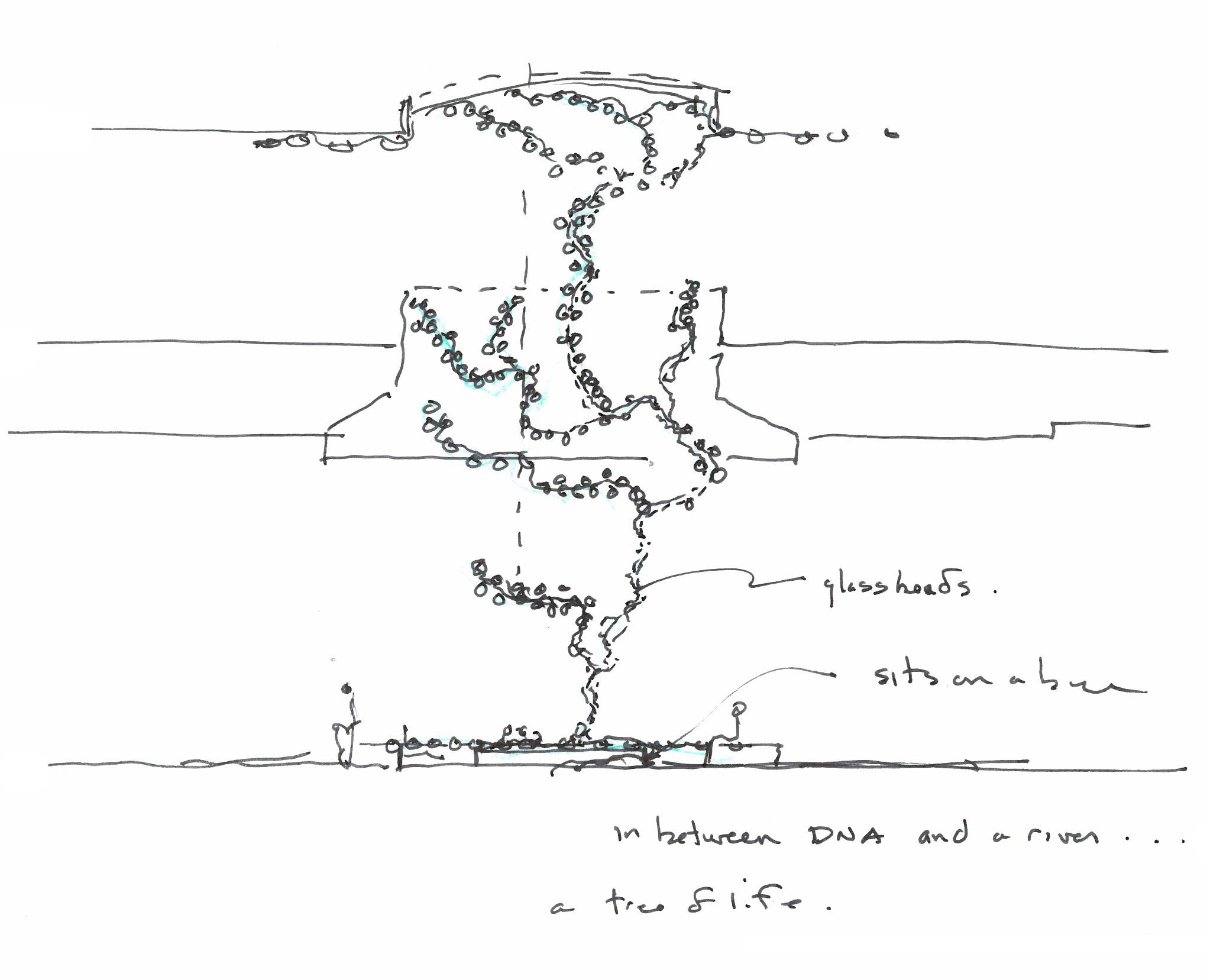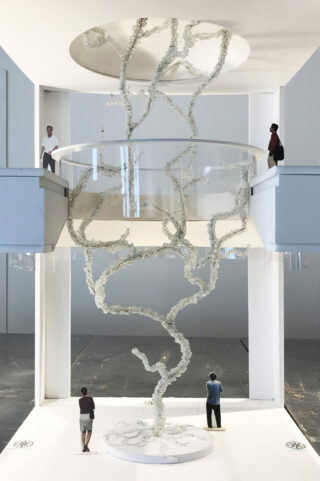 9 / 02 / 2021
Penn Medicine's Pavilion, one of the largest hospital projects in the United States and the largest capital project in the University of Pennsylvania's history, features an art installation by renowned artist and designer Maya Lin. The artwork titled 'DNA Tree of Life' is on display in the atrium of the new state-of-the-art facility, open on the West Philadelphia campus of the Hospital of the University of Pennsylvania (HUP).
Commissioned by Ivorypress for Penn Medicine, Maya Lin's intricate art piece greets the patients who enter the Pavilion. The structure is concealed with hundred of thousands of glass beads that reflect the sunlight that streams through the windows. Drawing inspiration from the shape of DNA, the extending branches of a tree, and a map of the Philadelphia-area landmark, the Schuylkill River, 'DNA Tree of Life' connects nature and medical science, representing life within the hospital, and within the city.
Lin's acclaimed work has been featured at museums and galleries around the world, Since her very first highly acclaimed work, the Vietnam memorial- Lin has gone on to a remarkable career in both Art and Architecture- A committed environmentalist, Lin's architecture has consistently focused on sustainable design solutions and sensitivity to site and adaptive reuse and her Artworks have asked the viewer to pay closer attention to the natural world.