Conrad Shawcross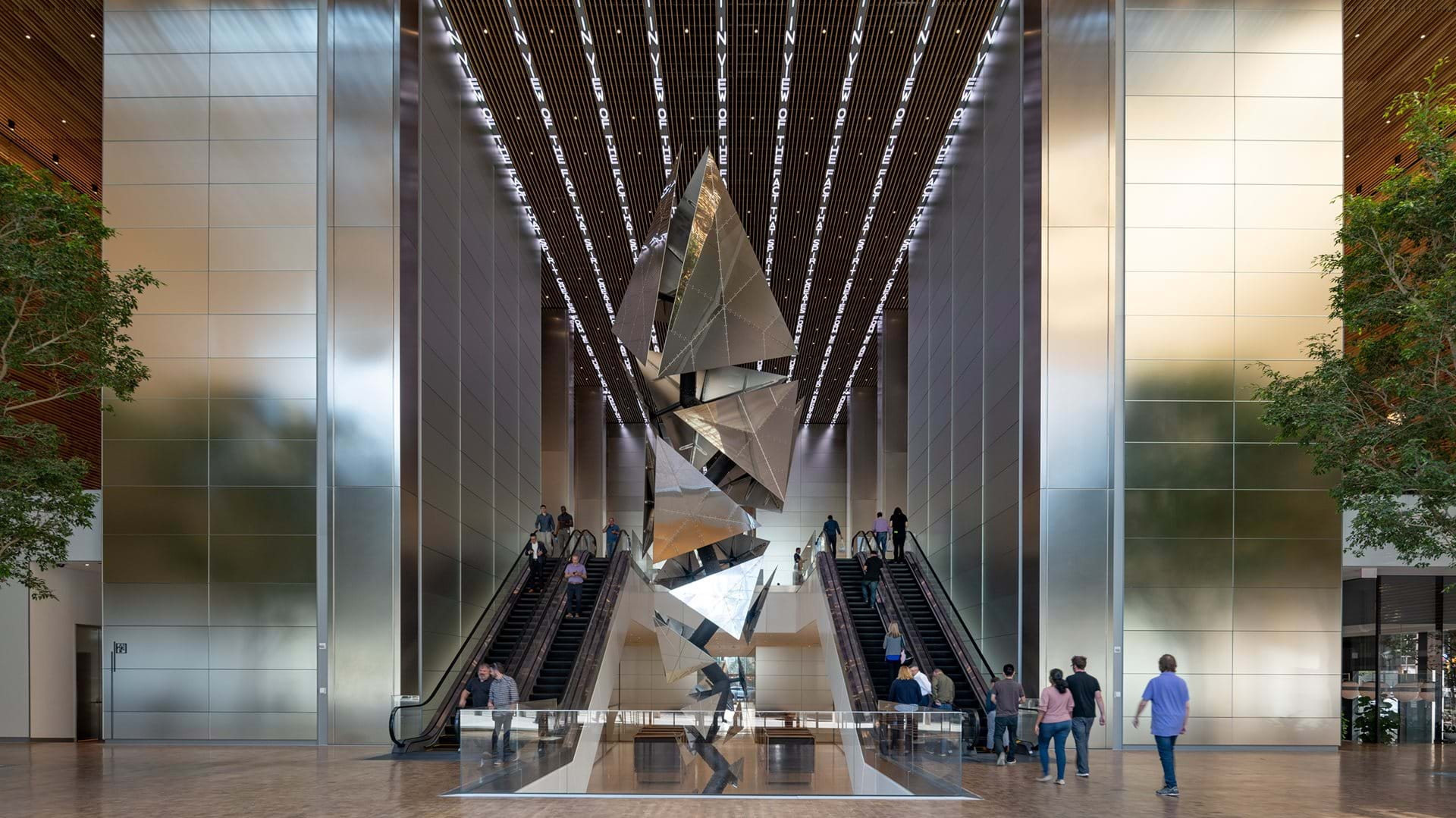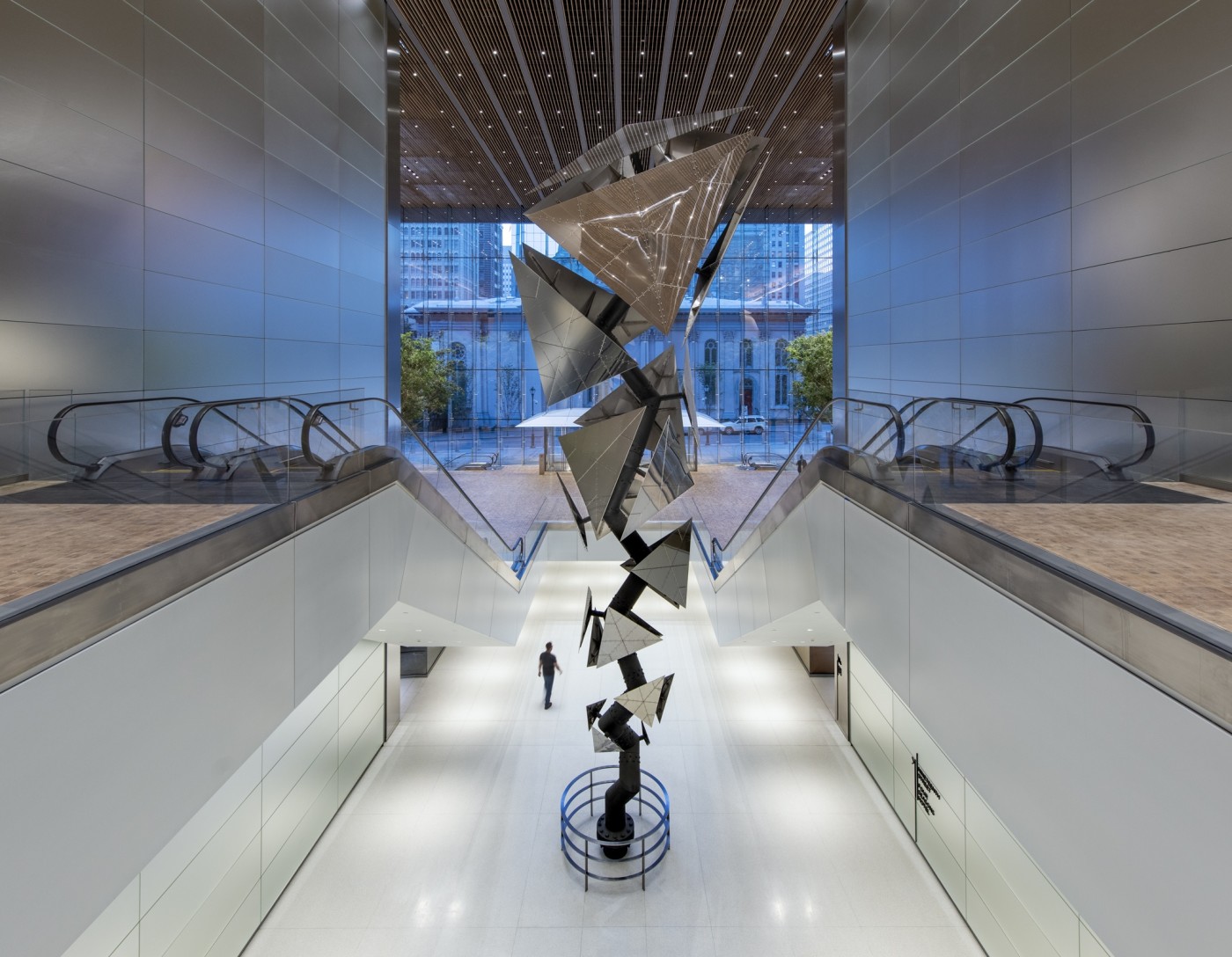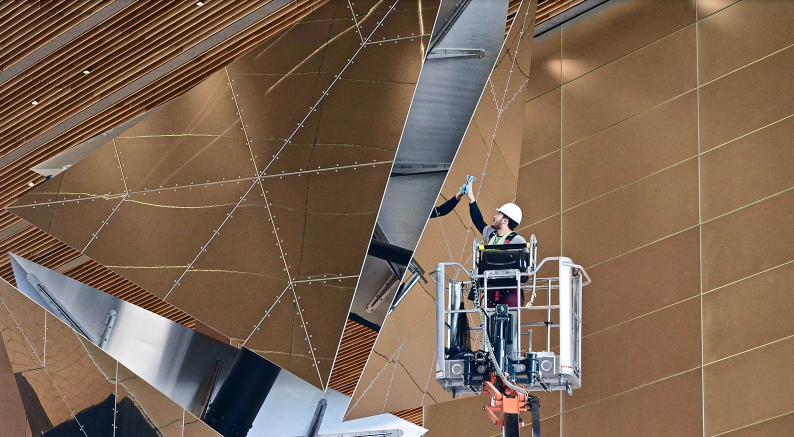 9 / 02 / 2019
Commissioned by Ivorypress for the Comcast Technology Center in Philadelphia, British artist Conrad Shawcross has designed a multilevel sculpture that occupies the lobby of the building, where its complex mirrored surfaces enhance the visitor's experience of the surrounding architecture.
A feat of engineering and precise fabrication, this cast-iron and mirror-polished stainless-steel work is the latest in his Paradigm series exploring the tetrahedron. As a building block, the tetrahedron behaves as an irrational number, creating sequences that in theory, extend into infinity without repetition. The title of the works refers to the notion of the paradigm shift – a leap of imagination that jolts scientific enquiry forwards and collapses pre-existing notions of what is true – identified by the American physicist and philosopher Thomas Kuhn (1922-1996).
Exploded Paradigm's reflective panels communicate with Jenny Holzer's digital installation that lines the ceiling of the Comcast Technology Center lobby, creating a dialogue between the two pieces.