Zakir Hussain Maquette by Dayanita Singh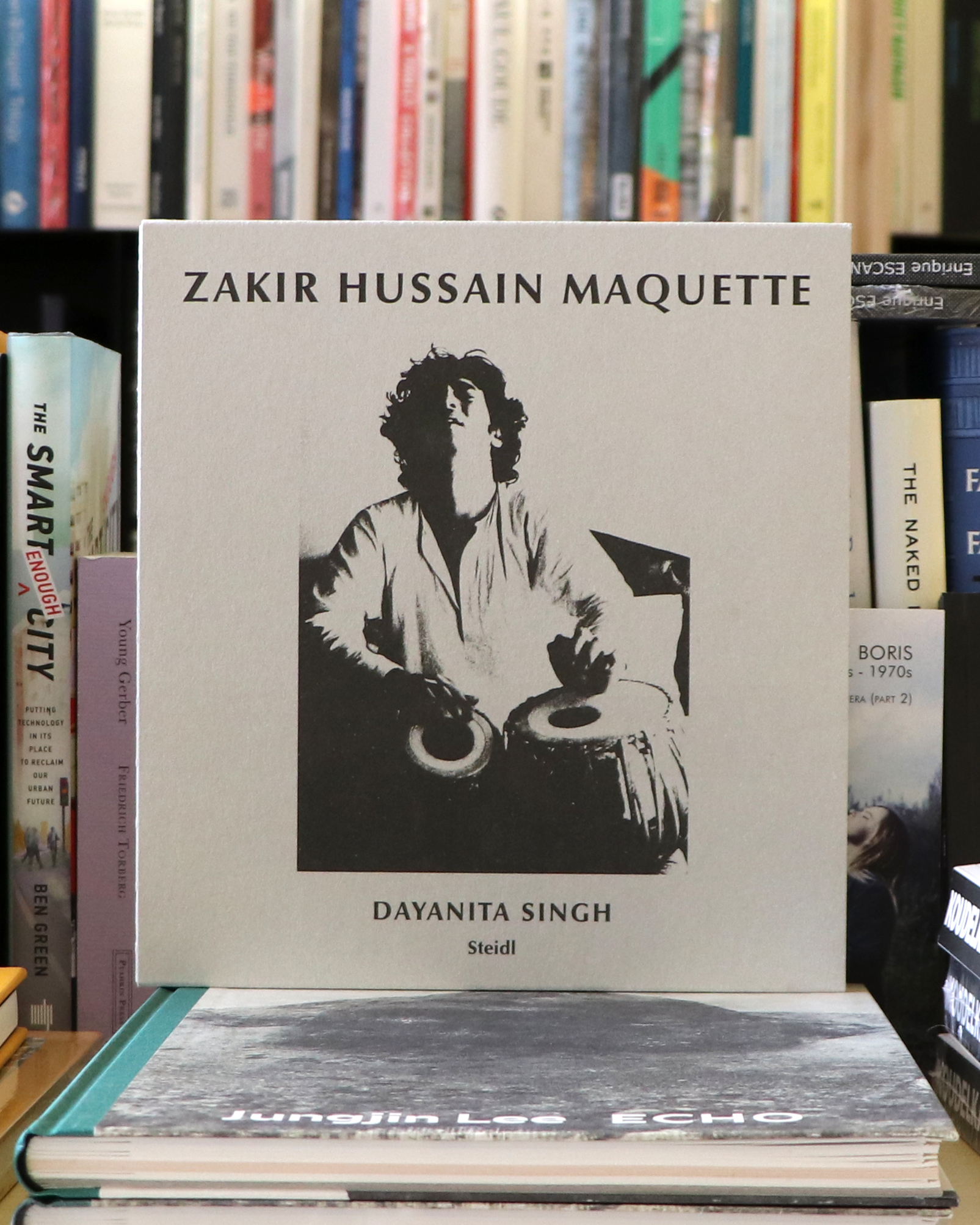 In 2017, Indian photographer and bookmaker Dayanita Singh won the Paris Photo–Aperture Foundation PhotoBook of the Year Award with her twelfth book, Museum Bhavan, a multivolume boxed set of nine intimate leporello books. Even though the edition is compelling, one gets the sense that, in this case, the prize was not only for the project she presented that year in particular, but rather for her long career. Her approach to bookmaking is unique: by exploring the relationship between photography, publishing, exhibition-making and museums in general, she has established herself as a prominent book artist.
One of Singh's most outstanding editions is Sent a Letter, published in 2007. This little box contains seven photo journals in the form of leporellos, each depicting a particular journey taken by the artist in India. Singh made each of the books with a certain person in mind, either one she had made the journey with or one that was on her mind during her travels.
Zakir Hussain Maquette goes back to the very beginning of Singh's history with book making or book building as she calls it. For the artist, this project represents her way to approach photography.
Singh made the maquette for Zakir Hussain at age of twenty-three, as a graphic design student, when she dreamed that her project would become an actual book. Only a few years later, in 1986, it was actually published as a hardback volume by Himalayan Books as Zakir Hussain: A Photo Essay. The work is a tribute to her guru, the Indian classical tabla virtuoso Zakir Hussain, whom she had met after one of his concerts when she was eighteen. On that occasion, Singh was invited by the musician to photograph him—something that she did not just once, but during six subsequent winters, documenting his life on tour and at home with his family. Interwoven with the photographs, Singh presents handwritten text from her interviews with family members and Hussain himself. However, when the book was published, she was not entirely satisfied with the result, since the hardcover edition did not represent what she had envisioned to be the character of the book.
The Steidl facsimile edition goes back to Singh's initial ideas and aims to reproduce her student project in detail, with all her thoughts and marginalia. The 21.7 x 23.2 cm book is accompanied by a booklet including reproductions of her handwritten notes on the book's construction, an insightful conversation between Singh, her publisher Gerhard Steidl and art historian Monte Packham, as well as an essay by curator and critic Shanay Jhaveri. Both texts help to better understand Singh's later practice of assembling photographs in book format as a way of democratising her work and reaching a global audience. It makes, thus, perfect sense that the edition published by Steidl includes a poster, a way to bring art to the homes of many people who might not be able to buy it from a gallery or attend an exhibition.
Dayanita Singh's Zakir Hussain Maquette therefore constitutes a publication that takes the reader/viewer deep into the making of a book, presenting invaluable clues as to the editing process, design concept and decisions behind the narrative.