Tomás Saraceno | Web(s) of life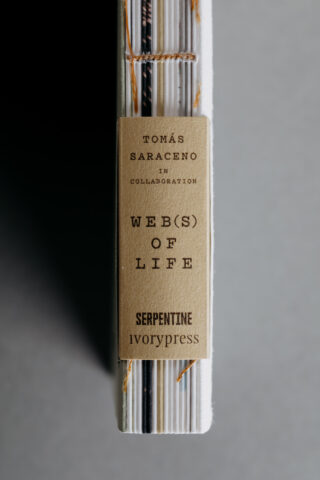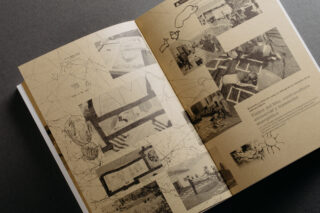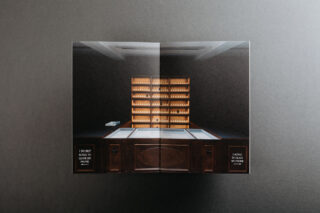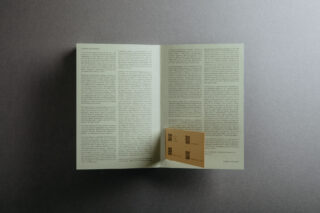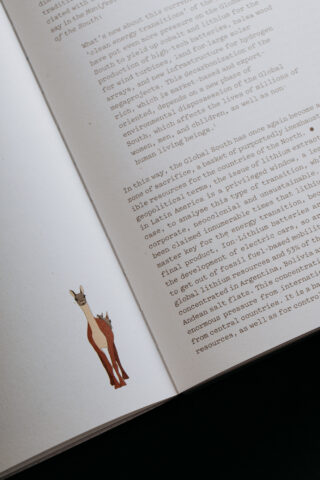 Author: Tomás Saraceno
Year: 2023
Binding: Soft cover
Language: English
Pages: 226
Size: 150 x 240 mm
Price: 45 €€
This publication is released on the occasion of Tomás Saraceno's first major UK solo exhibition, 'Web(s) of Life', where the artist invited participants to consider different forms of knowledge and non-human perspectives through a range of artworks, prompts and experiences which extend past the walls of Serpentine South, into The Royal Parks and beyond.
'Web(s) of Life' is a book, but also the title of the exhibition held at the Serpentine between 1 June and 10 September 2023. This co-pubublication of the Serpentine and Ivorypress drawes from and expands on the exhibition and includes as well as new essays from writers, artists and researchers, including Graciela Speranza, Maristella Svampa, Marisol de la Cadena, Eduardo Kohn, Arturo Escobar, Yuk Hui and James Bridle and an new, insightful text by Tomás Saraceno. Two visual essays (about the projects of Aerocene and the Ngam Dù Spider Diviner), a middle section which visually reflects on the dimension of the woven encounters before, during and beyond the exhibition and a close look to the works included in and around the Serpentine further invite the reader to get trapped in Saraceno's Web(s) of Life.
The book has been produced with a minimum carbon footprint. It's format is thought to produce minimum paper waste and it uses recycled paper stock and compostable shrink-wrap. The cover contains seventeen Cantueso non-GMO seeds, which are aromatic (and can thus be perceived not only by human beings, but also other species). The reader is invited to tear off parts of the cover and and plant it. As Tomás Saraceno comments about the exhibition (and the book): 'With the image of a dormant seed, in a latent state of hope, myself and many others have tried to make a small contribution to the movement of degrowth, by appending to it the notion of re-growth – a marker of regeneration rather than negation. This project is an imperfect, slow and sometimes bumpy attempt to take steps toward a less extractive and more eco-social transition'.