Edmund de Waal. breath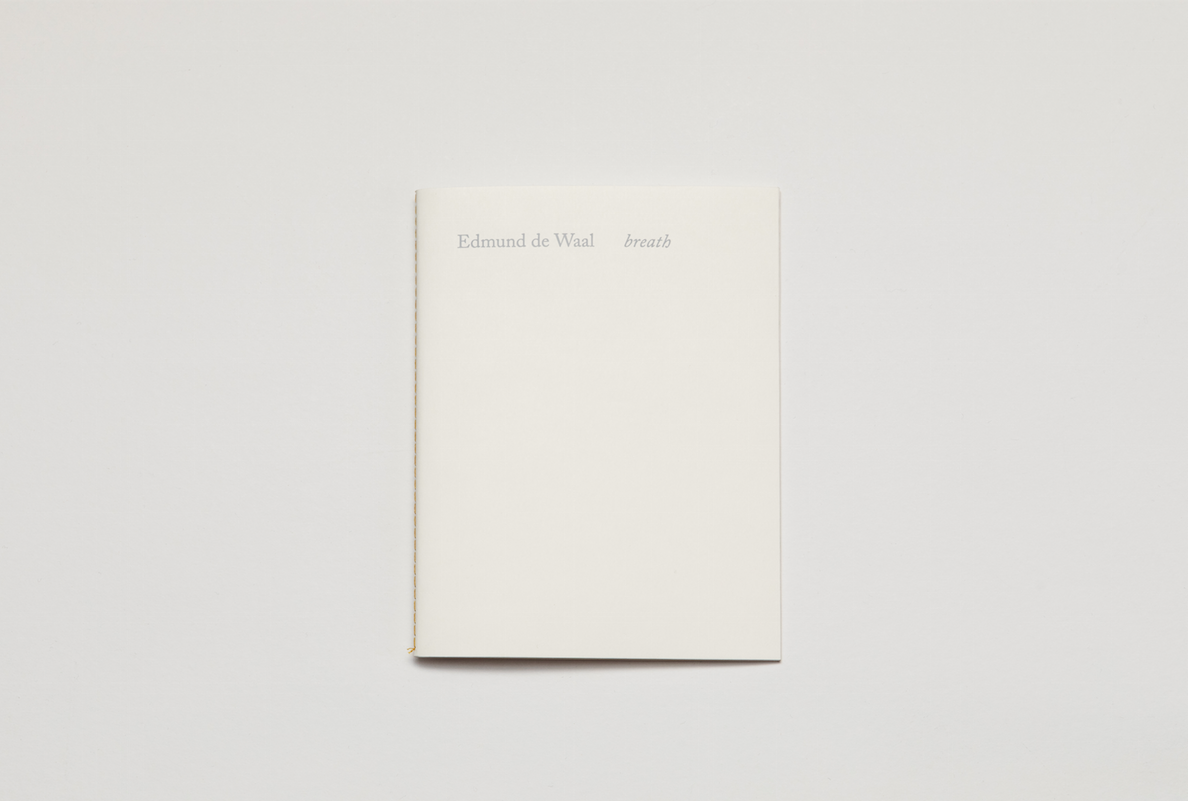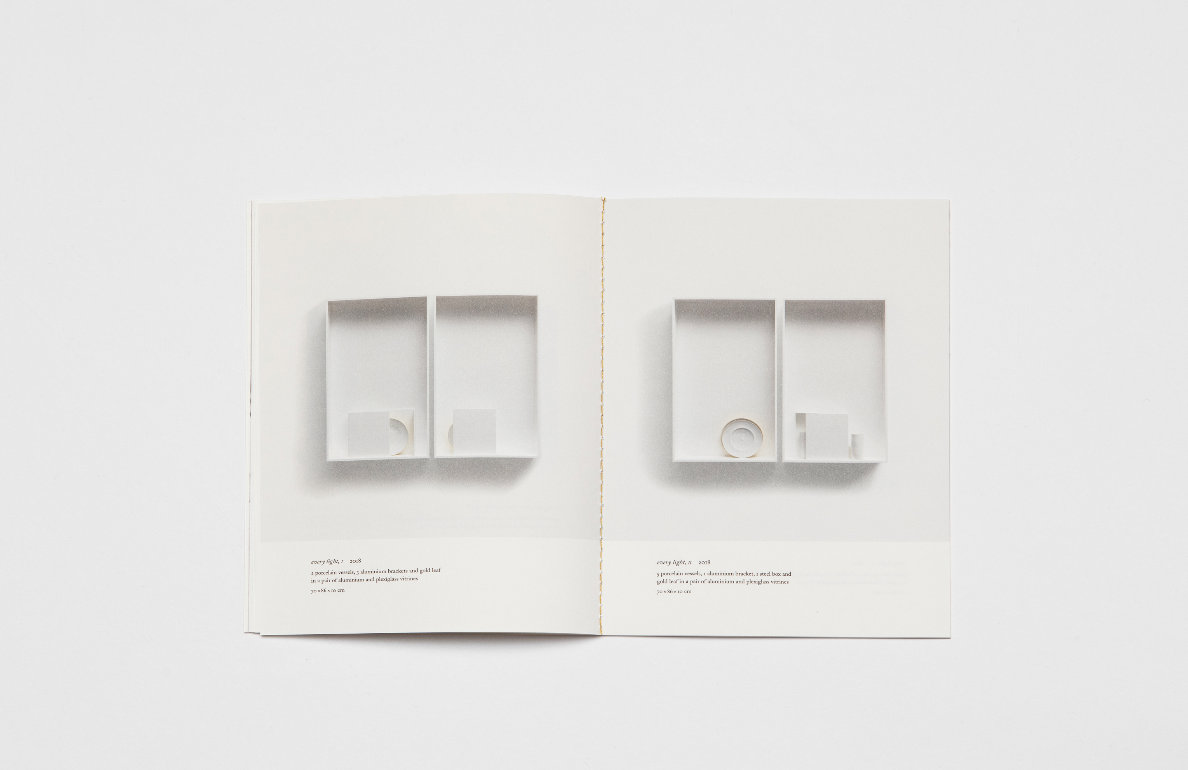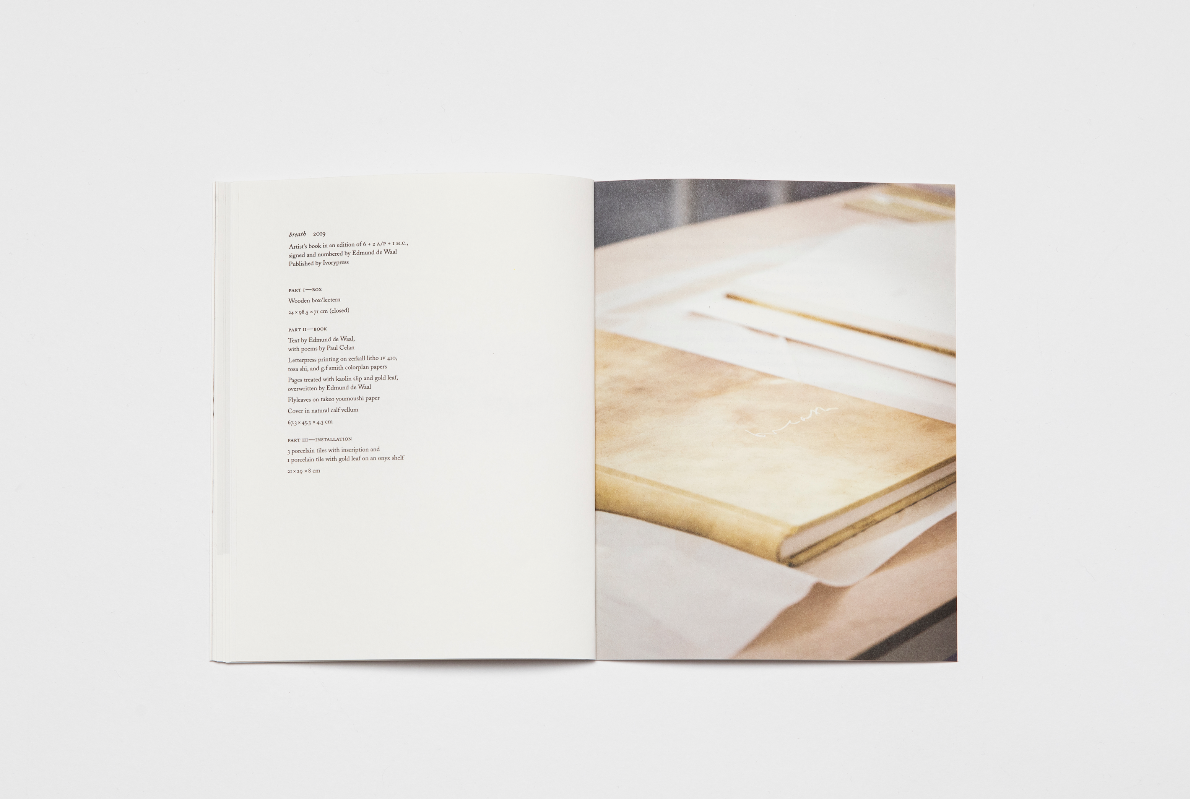 Author: Edmund de Waal
Year: Ivorypress, 2019
Binding: Soft cover
Language: English
Pages: 28 págs.
Size: 15 x 20 cm
breath is a project created by British artist and writer Edmund de Waal for Ivorypress, comprising an artist's book, an exhibition and a reading room.
breath embraces books, the power of words, and the delicate but strong materiality of porcelain, wood, gold and paper. There is a series of seventeen new works created by the artist, including vitrines, shelves, and diptychs conceived as open books, which take inspiration from the Spanish artist Francisco de Zurbarán and the writer Federico García Lorca. A monumental book covered in vellum, with texts by Paul Celan and Edmund de Waal, will be part of it as well. In the words of the artist, 'In Zubarán's paintings, amongst the saints in their agonies and their ecstasies, revelations and miraculous cures, there appears a small white handled cup, resting on a silver dish with a single flower. The cup is filled with water. The silver glints. The flower is pink. In his handful of still-lives this cup reappears amongst other vessels.'
Edmund de Waal (b. 1964, Nottingham) is an artist and writer, best known for his installations of porcelain vessels housed in minimal structures, often created in response to collections and archives or the history of a particular place. Museum exhibitions include Edmund de Waal/Morandi at Artipelag, Stockholm (2017); Lettres de Londres at Espace Muraille, Geneva (2017); During the Night at Kunsthistoriches Museum, Vienna (2016); Kneaded Knowledge, co-curated with Ai Weiwei, shown at the National Gallery, Prague, and Kunsthaus, Graz (2016); white at the Royal Academy of Arts, London (2015); On White at the Fitzwilliam Museum, Cambridge (2013); and Lichtzwang for the Theseus Temple, Vienna (2014). De Waal is also renowned for his family memoir, The Hare with Amber Eyes (2010), which won the RSL Ondaatje Prize and the Costa Biography Award and, in 2016, was chosen as the Independent Bookshop Week's Book of the Decade. His second book, The White Road was published in 2015.