Models and Protocols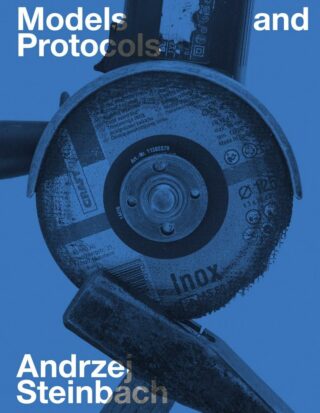 Steinbach, Andrzej
Binding: Soft cover
Language: English
Pages: 104
Measurements: 22.00 x 28.00 cm
While the artistic practice of Andrzej Steinbach includes the medium of photography, sound, video works, sculptures as well as installations, he finds his focus in the field of photography. The publication Andrzej Steinbach: Models and Protocols therefore presents a particular focus on the new series of works that deal with the aesthetics of tools. They are called, among others, Untitled ( Door frame from the former Registration Authority for Foreign Nationals in Leipzig), Untitled (Three hundred nails), Untitled (Baton).
In the book, three texts deal with the specific working method of the artist. Florian Ebner situates them in contemporary photography, Bettina Steinbrügge examines the aspect of branding, and Lucy Gallun is concerned with installations.
Andrzej Steinbach: Models and Protocols was prepared on the occasion of the artist's first major institutional solo exhibition, which was on view at the Kunstverein in Hamburg in 2022.