Dick Bruna: The Illustrators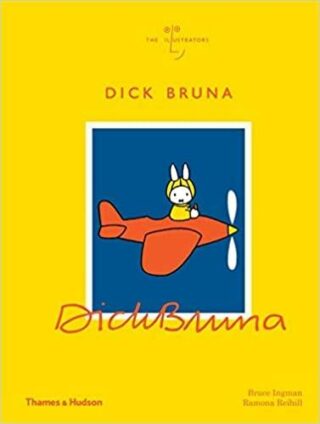 Ingman, Bruce
Binding: Hardcover
Pages: 112
Measurements: 19.00 x 25.00 cm
A fascinating introduction to the art and techniques of the illustrator Dick Bruna, who created Miffy, called "one of the most recognizable characters in the world" by the New York Times.
By the time Dutch artist Dick Bruna retired, he was an international star, far beyond the sphere of children's books, and his creation, Miffy, had become a global sensation, translated into more than 50 languages. Fellow illustrator Bruce Ingman takes readers behind the scenes of the work of Dick Bruna, who created some of the world's most endearing children's characters. Offering a deeper appreciation of the artistry and skill behind the international icon Miffy, also reveals Bruna's lesser- known works, including his striking book and poster designs.
Inspired by Fernand Léger and Henri Matisse, Bruna's clearly defined use of line, color, and text, confirmed that for him, the illustration and book design processes were inseparable. Ingman shows us how the elegant simplicity of Bruna's illustrations appeals to children, artists, and designers alike, and how he gained devoted fans across ages and artistic disciplines.
With an illustrator's insight, this book celebrates Bruna along with his influences. A glimpse into his studio reveals a man of many media, including drawing, painting, collage, and photography. All the elements of Bruna's extensive body of work, spanning book covers, posters, stamps, and merchandise, are given space in this illuminating study of his stunningly successful career.
80 color illustrations
In stock