DAILY SPINS. THOMAS TRUM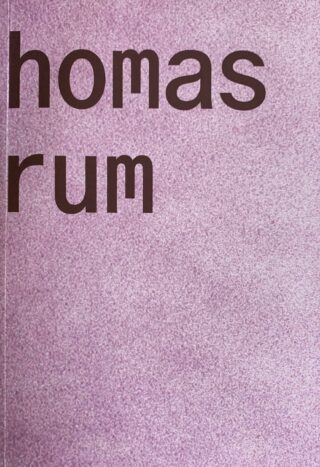 Trum, Thomas
Binding: Soft cover
Language: English
Pages: 340
Measurements: 17.00 x 25.00 cm
Thomas Trum (Rosmalen, 1989) is a painter. He often creates his works on a large scale and uses tools such as giant homemade felt-tip pens and rotating spraying machines.
Research into materials, techniques, and composition are at the heart of his work. He is particularly fascinated by the idea of leaving behind traces of his creation; a hangover from his time on the graffiti scene. He is also intrigued by large vehicles, such as agricultural machinery, which also leave behind traces of a rhythmic pattern. By experimenting with these machines, Trum is continually discovering new ways to create images.
The book 'Daily Spins' shows both Thomas Trum's work and experiments. A big stack of his paintings are printed and complemented with photos and stills of his murals, experiments and process, printed on blueback paper. This poster paper subtly refers to his former preference to make (il)legal works on the streets. The order of the works and the extended index of his works subtly give hints about how Thomas Trum works. A text by Charlotte Hoitsma and a conversation with Irene Fortuyn are also included in the book. The title 'Daily Spins' refers to Trum's daily routine in his studio in 's-Hertogenbosch.
'Daily Spins' is designed by Team Thursday (Loes van Esch & Simone Trum). Every cover of the 1,500 books is sprayed by team Thomas Trum. This makes the books itself a series of colour experiments: one colour on the front and another on the back mix into a new colour on the spine. This makes every copy of the book unique.