CHÂTEAU-D'EAU, Poema em tema e variaç es.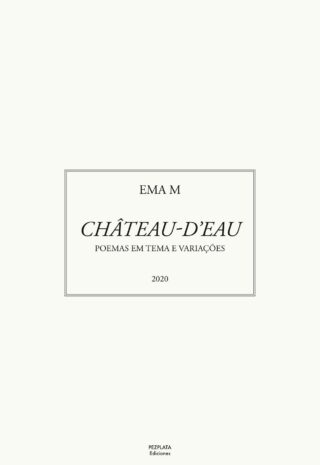 M., Ema
Measurements: 0.00 x 0.00 cm
Book of 66 sewn pages, Munken pure, 250g. digital printing, hand-bound hardcover. Each copy includes an original drawing signed and numbered by the artist (Ema M). Ema M is an alias of visual artist Margarida Prieto. The portuguese artist was born in the city of Torres Vedras in 1976 and is currently living and working in Lisbon. Her artistic practice includes painting, drawing, installations, illustration and the making of artist's book. This third edition of PezPlata was presented in Madrid, at ARCO 2020 art fair in Arts Libris section, from February 26 till March 1.
Out of stock