Cahiers d'Art 1, 2014, Hiroshi Sugimoto Limited Edition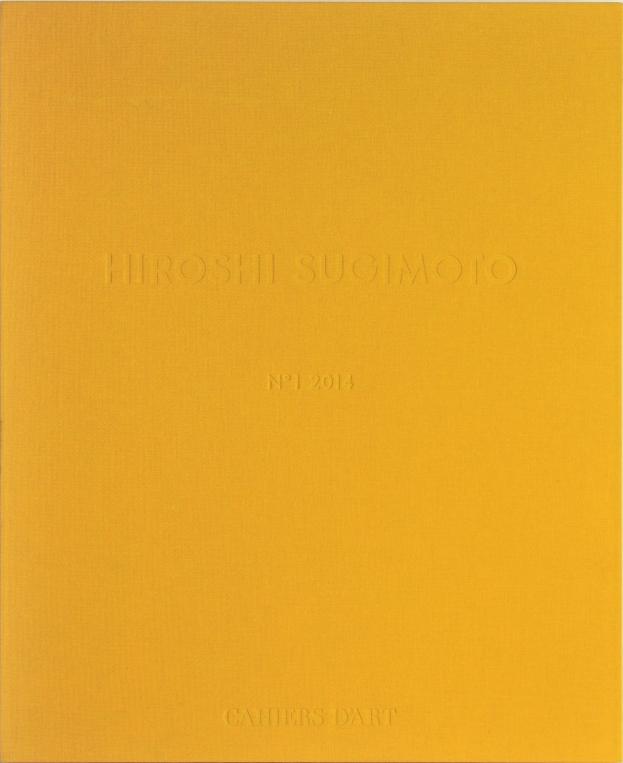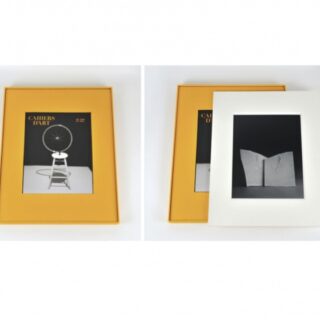 Sugimoto, Hiroshi
Binding: box
Language: English
Measurements: 25.00 x 40.00 cm
Cahiers d'Art is pleased to present the Limited Edition of Cahiers d'Art No. 1, 2014, dedicated to Hiroshi Sugimoto.
Presented in an embossed yellow linen box, designed by the artist, this special edition of the Cahiers d'Art revue, limited to 25 signed and numbered copies in English and 25 signed and numbered copies in French, features the artist's recent work, Marchel Duchamp, Bicycle Wheel, 2014 as a special cover, unique to the Limited Edition.
Each Limited Edition revue is signed by the artist adjacent to In Praise of Shadow 980906, a special acetate and lithograph print created specially by the artist for the issue. The French and English editions each include a separate silver gelatin print, selected by the artist from his fossil series entitled Pre-Photography Time-Recording Devices, limited to an edition of 25.
In stock