Bodas de sangre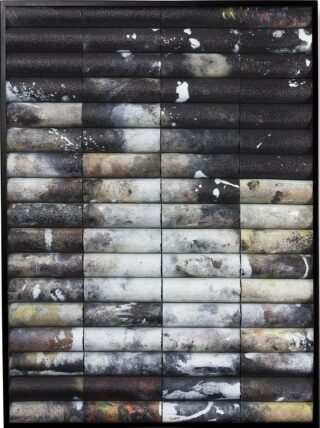 Cabellut, Lita
Binding: box
Language: English/Spanish
Measurements: 52.50 x 71.50 cm
Blood Wedding has united art and literature from two timeless geniuses: Federico García Lorca and Lita Cabellut, who reinterprets the tragic play by portraying not only the characters, but also their souls. The result is a collection of 90 works of art: 49 Faces and 41 Traces, created especially for this edition.A bilingual artist's book in Spanish and English, numbered and limited to 1,998 copies (1,898 in Arabic numerals and 100 in Roman numerals), all signed by the artist.
The Art Book presents the full text of Lorca's original tragedy and a selection of 31 plates created by the artist, all accompanied by quotes from the play.
Blood Wedding includes the drawing Amor (Love), suitable for display. The 100 copies of this print with roman numbering are retouchée à la main, 100 unique pieces retouched by Lita Cabellut.
The Study Book takes us on a journey through Cabellut's artistic career. Antoni Vila Casas, Robert C. Morgan, Francisco Capio Olmos and Luis García Moreno, ultimately arriving to focus on the 90 Faces and Traces from the Blood Wedding series.
The Face and the Trace of La luna (The Moon) make up the case. A singular composition comprised of two bodies that between them house the Art Book, and which in and of themselves constitute an exceptional work of art.
Out of stock