C Photo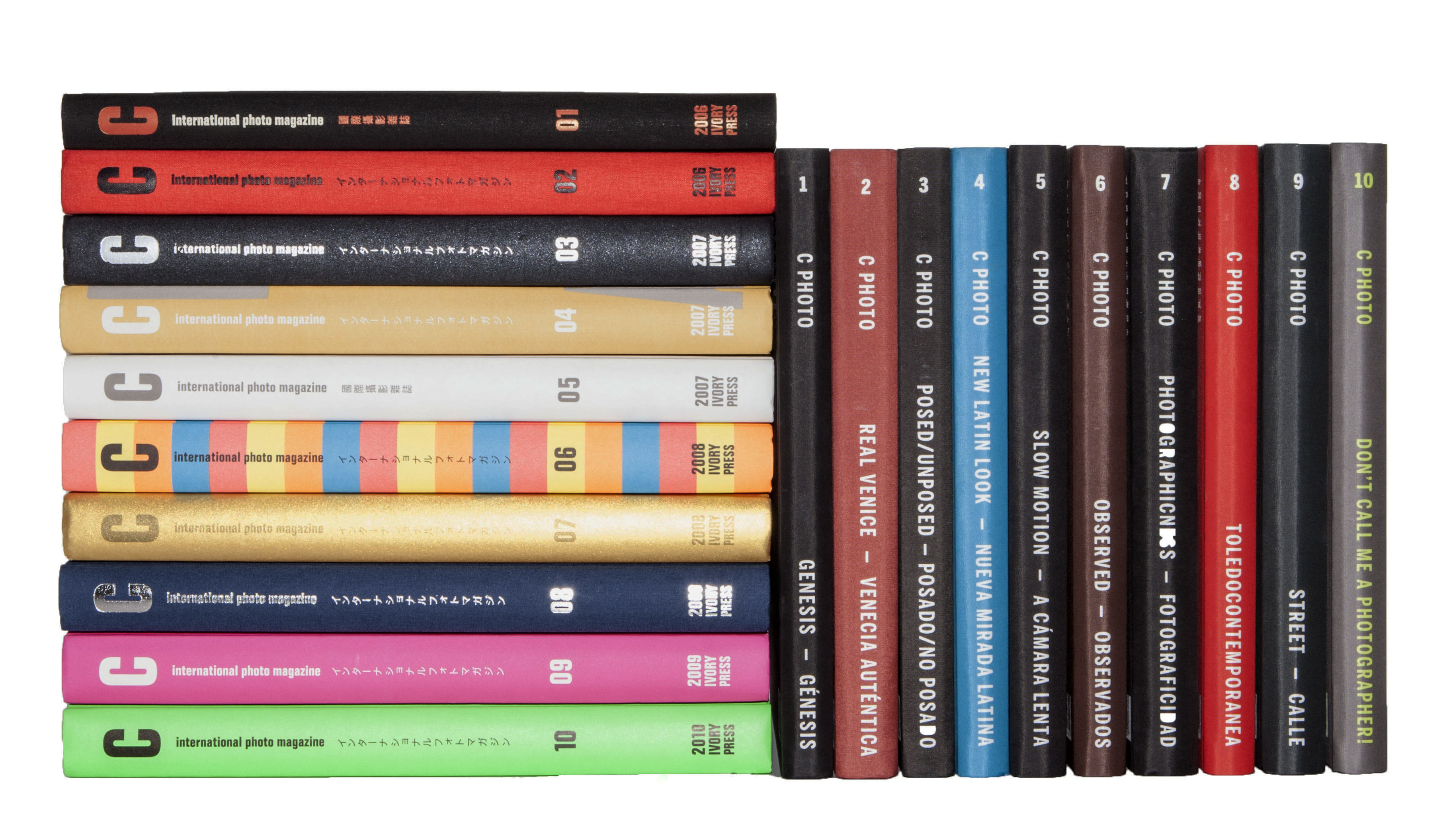 20 Volumes, ten years.
2005-2015

Ivorypress is a publishing house founded by Elena Foster in 1996 in London. It is specialised in photography and contemporary art and has offices in Spain, the United Kingdom and Switzerland.

C Photo is an editorial project by Ivorypress that aims to stimulate debate around different trends in contemporary photography, whilst exploring the developments that have shaped the medium over the course of its history. The editorial mission is to focus on the most engaging photographic work being created today across all cultures and subjects. Featuring work by emerging talent as well as more established artists, C Photo is a benchmark for the in-depth, independent analysis of photography as a universal language.

C International Photo Magazine was launched in 2006 at London's Serpentine Gallery and The Maison Européenne de la Photographie in Paris, with subsequent launches in Barcelona, Moscow and Beijing. In 2006, C Photo curated the exhibition C on Cities at the Venice Biennale of Architecture, and in 2007 the NY C Photo exhibition in New York, with other exhibitions in Prague, Madrid and Berlin. In 2011, C Photo curated the exhibition Real Venice in collaboration with Venice in Peril, showcased as part of the 54th Venice Biennale.

C Photo's outreach is made possible thanks to a network of international experts in photography. Collaborating with a broad range of writers and academics, the publication is produced to the highest quality, and its commitment to a global perspective has led to its distribution worldwide.