In Conversation: Norman Foster and Phillip Jodidio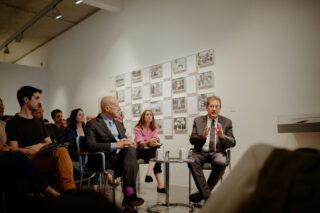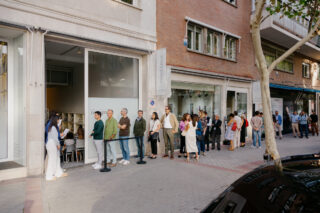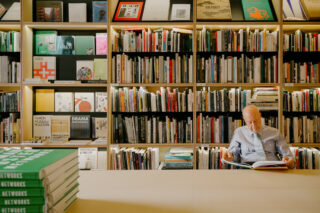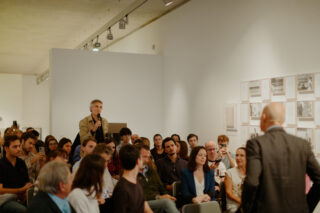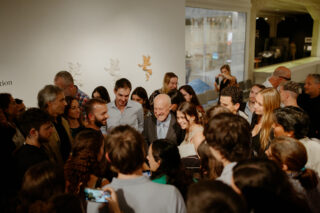 8 / 09 / 2023
On Wednesday 27 September at 7pm, Ivorypress held a conversation between architect Norman Foster and editor Phillip Jodidio on the occasion of the launch of the monograph NORMAN FOSTER, published by Taschen.
This is the first time Foster's complete body of work has been published in one edition on such a grand scale. Produced by Taschen in collaboration with The Norman Foster Foundation and Foster + Partners, it gives a rare insight into the inner workings of his creative practice. It details his personal approach to his work, his inspirations, the link between art and architecture, and the significance and correlation between his passions, such as being an avid aviator, and his work.
This XXL monograph encompasses a lifetime of achievement and originality in two volumes. The first presents his architectural oeuvre and is filled with numerous unpublished images and sketches handpicked by Foster from his archives. Paired with nearly 1000 illustrations, the second book contains eight essays he wrote explaining his sources of inspiration.
Norman Foster

(born Manchester, 1935) is the founder and executive chairman of Foster + Partners. Over more than five decades the practice's output has encompassed urban masterplans, public infrastructure, airports, civic and cultural buildings, offices and workplaces, private houses and furniture design. Major projects include Beijing Airport, the Millau Viaduct in France, 30 St Mary Axe (also known as the Gherkin) and the Great Court at the British Museum in London, the Hearst Headquarters tower in New York and the Museum of Fine Arts, Boston. Recent projects include Apple Park in California, Bloomberg's European Headquarters in London, the Comcast Tower in Philadelphia and the Norton Museum of Art in Florida. Some of his current projects within the practice include 425 Park Avenue in New York, the Narbo Via museum in Narbonne, the Magdi Yacoub Global Heart Center in Cairo, the community boathouse in Harlem, and the Headquarter Tower for JP Morgan Park Avenue in New York. He is president of the Norman Foster Foundation, based in Madrid with a global reach, promoting interdisciplinary thinking and research to help new generations of architects, designers, and urbanists anticipate the future. Lord Foster of Thames Bank was appointed by Queen Elizabeth II to the Order of Merit in 1997 and in 1999 was raised to the peerage in the Queen's Birthday Honours List. He is the President of the Royal Fine Art Commission Trust and leads the Forum of Mayors for the United Nations.

Philip Jodidio

studied art history and economics at Harvard and edited Connaissance des Arts for over 20 years. His TASCHEN books include the Architecture Now! series and monographs on numerous major architects, including Norman Foster, Tadao Ando, Renzo Piano, Jean Nouvel, and Zaha Hadid.