'Open Secret' by Anthony Caro at the Warburg Institute, London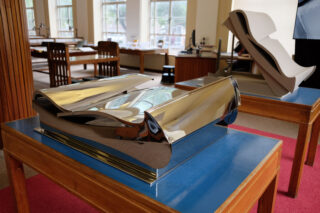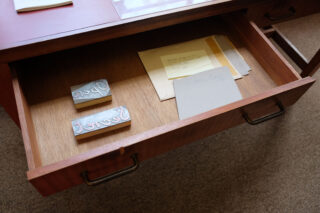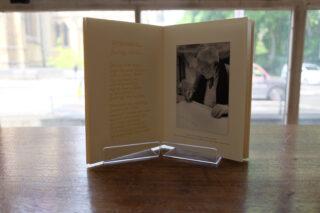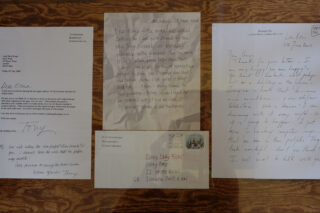 1 / 06 / 2022
From 31 May to 29 June, 2022 the artist's book Open Secret will be on view in the library of the Warburg Institute. 
This artist's book was created by Anthony Caro in four materials: stainless steel, grey cardboard, bronze and brass, of which the first two will be on view at the Warburg. In Open Secret, the sculpture opens and invites the reader to enter a world of poetry, in a structure not unlike a book, with a binding at one end and text inside. Each sculpture, designed by the artist, contains a portfolio of poems handwritten by German poet Hans Magnus Enzensberger in English and in German and a handwritten passage by Anthony Caro from Shakespeare's Merchant of Venice. The pages of the portfolio were printed on handmade paper from Japan. Each sculpture's portfolio was printed in a different colour of ink (silver, light brown, dark brown and black respectively). 
This exhibition establishes a dialogue between the work and the library of the Warburg Institute, as part of a multi-institutional exhibitions program that takes place in Museums, Libraries and Universities across Europe and the United States during 2021-2022 on the occasion of Ivorypress' twenty-fifth anniversary.