Ivorypress at CICUS, University of Seville, Spain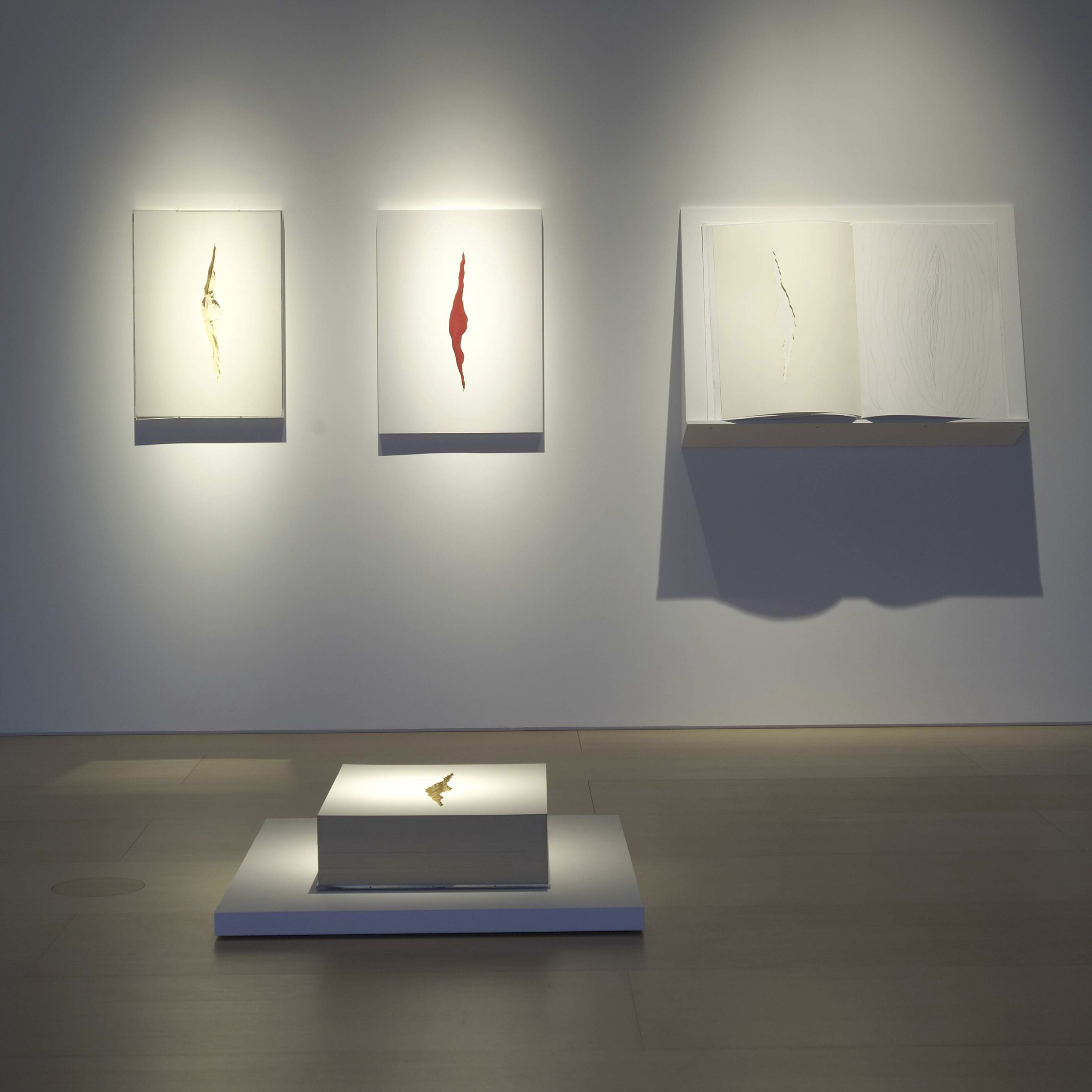 8 / 11 / 2021
From 10 November 2021 until 25 February 2022 the Centro de Iniciativas Culturales (CICUS) of the University of Seville will host a selection of artist's books by Ivorypress as part of its exhibition Imago Mundi. Books for times of barbarism and civilisation. 'There is not a single document about civilisation that is not at the same time a document about barbarism'. This quote by Walter Benjamin opens a reflection on the book and the city, on civilisation and barbarism, through the re-reading and connection that will be made between volumes from the past and books by contemporary artists.
Seville has played a fundamental role in the production and global exchange of books. As the book is a unique material object, a material artefact that possesses a narrative and an internal harmony that stands on its own, this exhibition selects a set of books for times of upheaval and civilisation, emphasising the achievements and longings that each society has projected in its books. In this way Seville serves as the protagonist of the exhibition, as the city from which these connections through space and history were made. To this end, five Ivorypress artist's books are placed in dialogue with a selection of historical volumes from the collection of the University of Seville, an edition of the Library Council of the Museum of Modern Art (MoMA) and books and other works from a variety of sources.
Ivorypress's selection of books includes Detritus by Francis Bacon (2006), Wound by Anish Kapoor (2005), Document by Michal Rovner (2020), Breath by Edmund de Waal (2019) and Becoming by Ai Weiwei (2009).
This exhibition is part of a multi-institutional exhibitions program taking place in museums and libraries across Europe and the United States during 2021 and 2022 on the occasion of Ivorypress' twenty-fifth anniversary. Participating institutions include the Biblioteca Nacional de España in Madrid, the Bodleian Libraries at the University of Oxford, the British Library in London, the Centro de Iniciativas Culturales at the Universidad de Sevilla, Ivorypress Space in Madrid, Kettle's Yard at the University of Cambridge, Museo de Bellas Artes in Bilbao, Museo Chillida Leku in Hernani, Museo Lázaro Galdiano in Madrid, Museo Nacional Centro de Arte Reina Sofía in Madrid, the Museum of Modern Art in New York, the Neues Museum in Berlin, Stanford University Library in California, the Warburg Institute in London, and the Yale Center for British Art in New Haven.
As part of the celebration, Ivorypress is publishing moreover a three-volume book that chronicles the history of Ivorypress since 1996, using a variety of primary sources that range from oral histories and archival documents to pictorial records and texts.