Exhibition Programme – Looking Forward. Ivorypress at Twenty-Five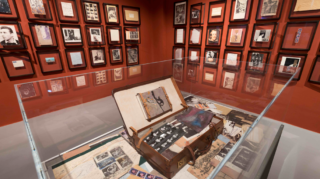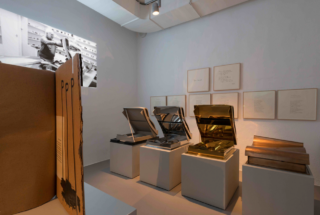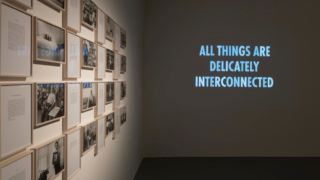 9 / 03 / 2021
On the occasion of its 25th anniversary, Ivorypress is mounting a multi-institutional exhibition that will take place in museums and libraries across Europe and the United States. Each exhibition engages with the medium of the artist's book by placing it in dialogue with its host institution's collection and venue.
These interventions highlight the artist's book as an artistic medium in contemporary practice and press its capacity to be considered in dialogue with other media such as drawing, painting, sculpture, new media, and archives. The 2021 program will be complemented by a series of public programs that will engage discussions with artists, artisans, curators, craftspeople, and scholars who will delve into the production of the medium as well as explore the role of the artist's book in contemporary practice.
List of institutions and tentative dates for exhibitions:
Ivorypress, Madrid (January-December)
Biblioteca Nacional de España, Madrid (24 March – 30 June)
Museo Lázaro Galdiano, Madrid  (23 April – July 25)
Museo de Bellas Artes de Bilbao, Bilbao (November TBC)
Museo Chillida-Leku, Hernani (Exact dates TBC)
Neues Museum, Berlin (23 September 2021 – 16 January 2022)
Museo Reina Sofía, Madrid (February – May 2022, exact dates TBC)
Stanford University, Palo Alto (8 October-Beginning of January)
CICUS, Universidad de Sevilla  (10 November 2021 – 25 February 2022)
The Museum of Modern Art, New York (14 September – 16 December)
British Library, London  (13 October – 5 December 2022)
Kettle's Yard, Cambridge (12 October 2021– 30 January 2022)
Bodleian Library, Oxford University (Spring/Summer 2022, exact dates TBC)
Warburg Institute, London (Exact dates TBC)
Yale Centre for British Art, New Haven (20 May – October 2022)
All dates subject to change due to the ongoing global COVID-19 pandemic. We will update this page regularly with up-to-date information on any schedule modifications.