Richard Long. Walking and Sleeping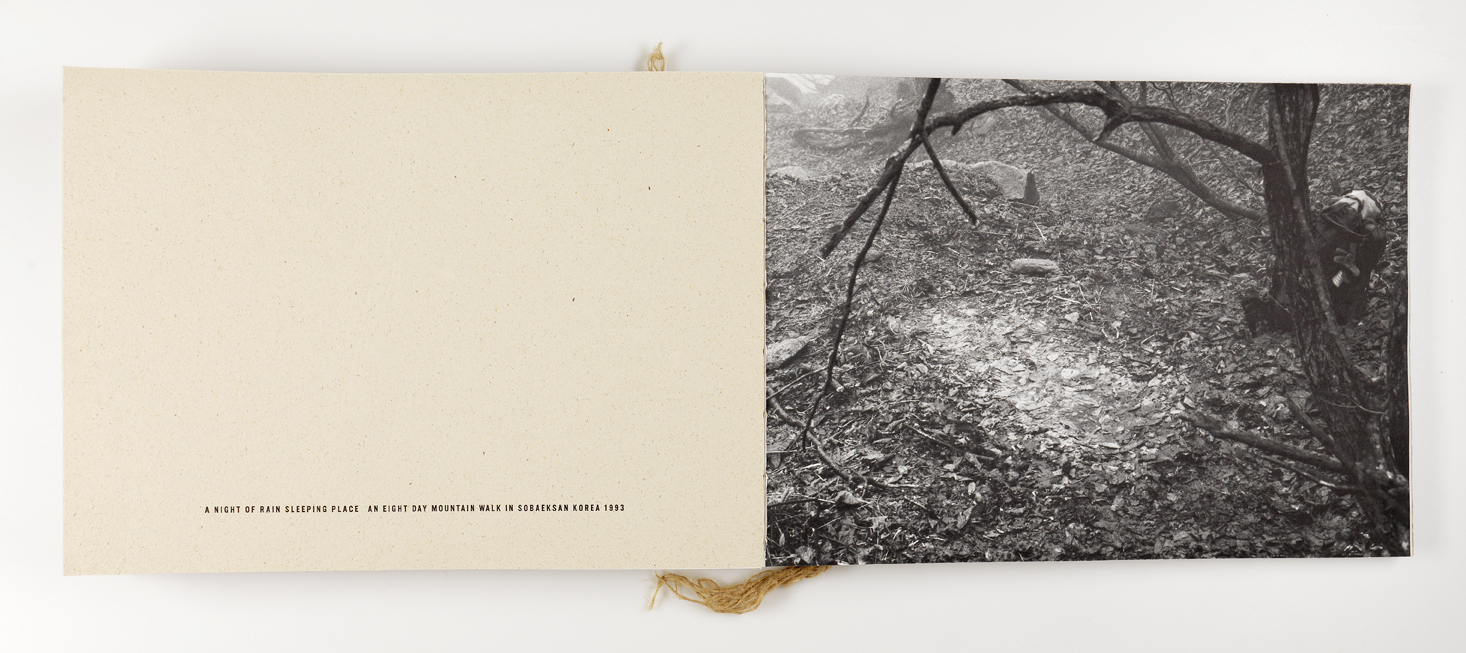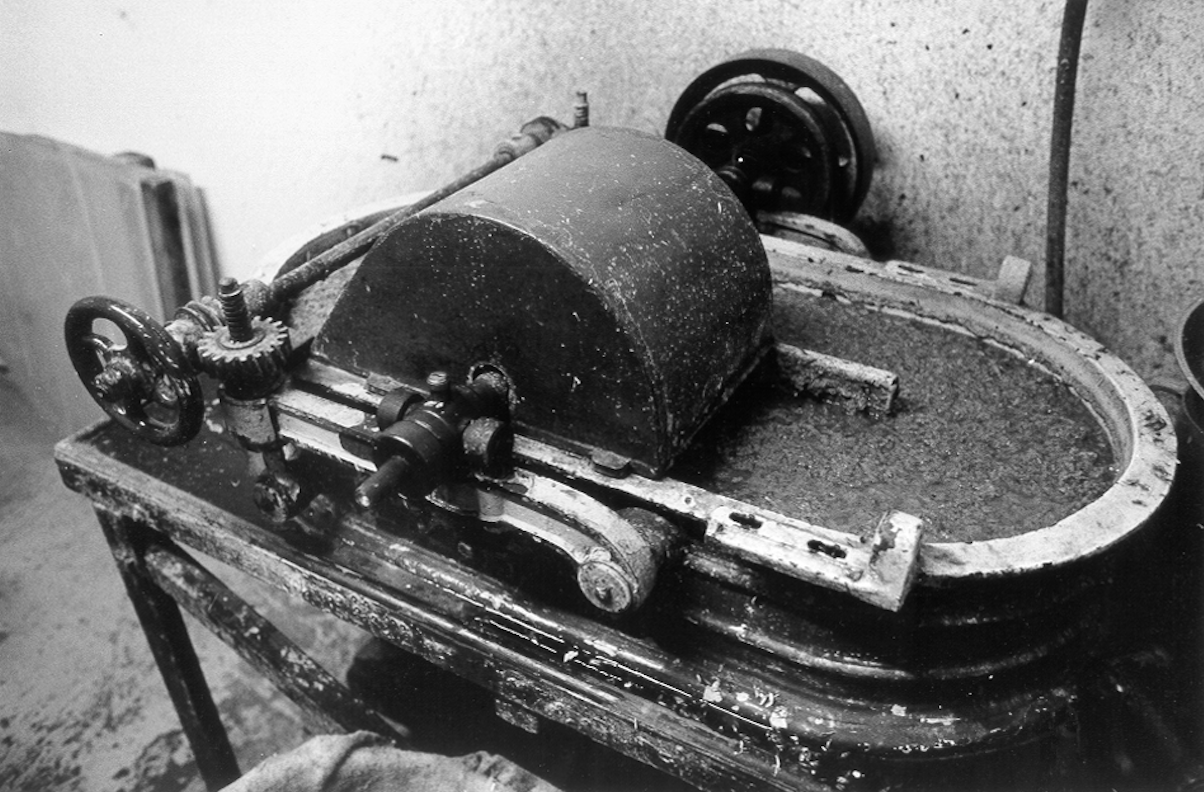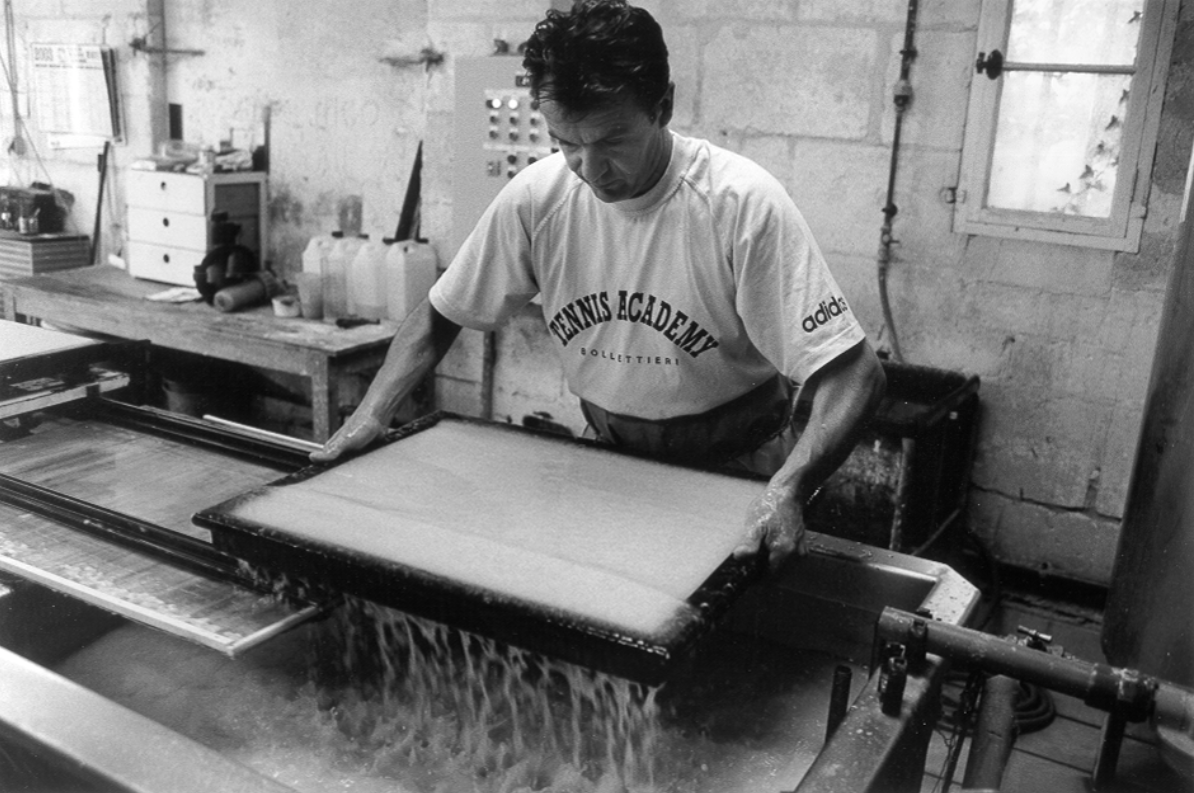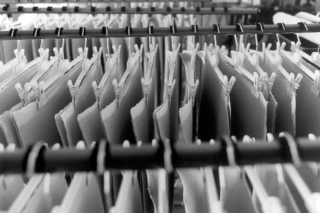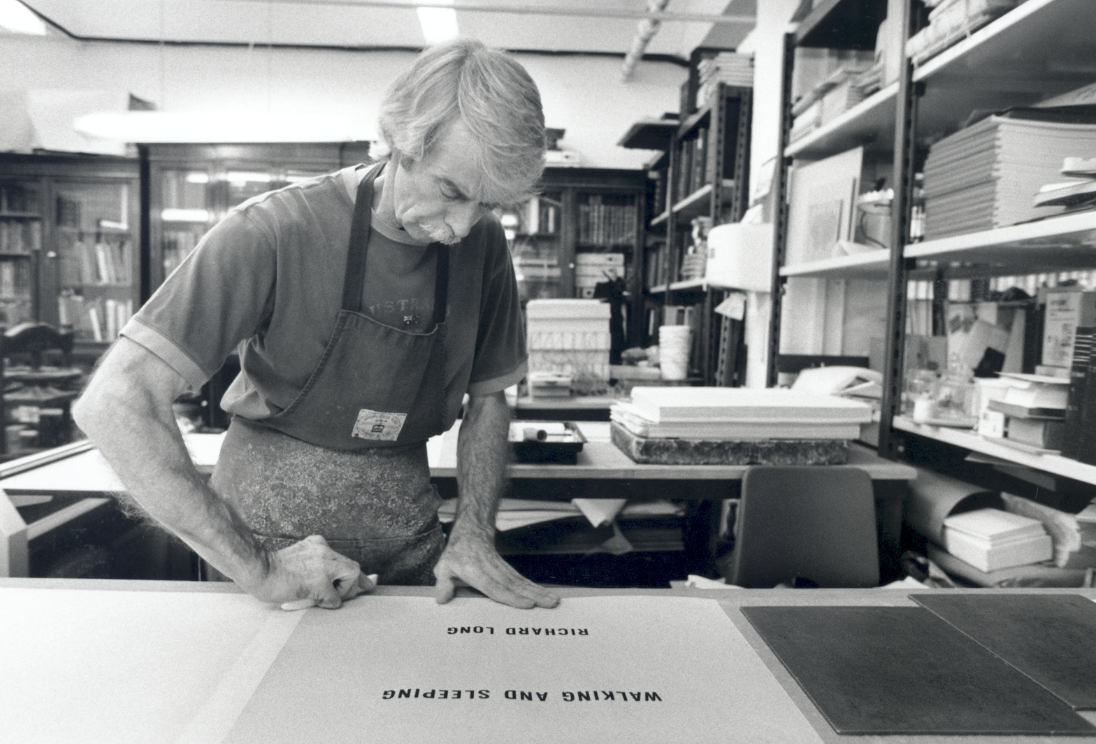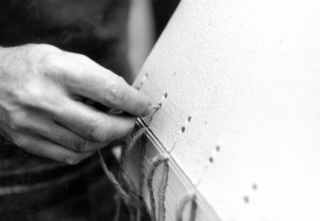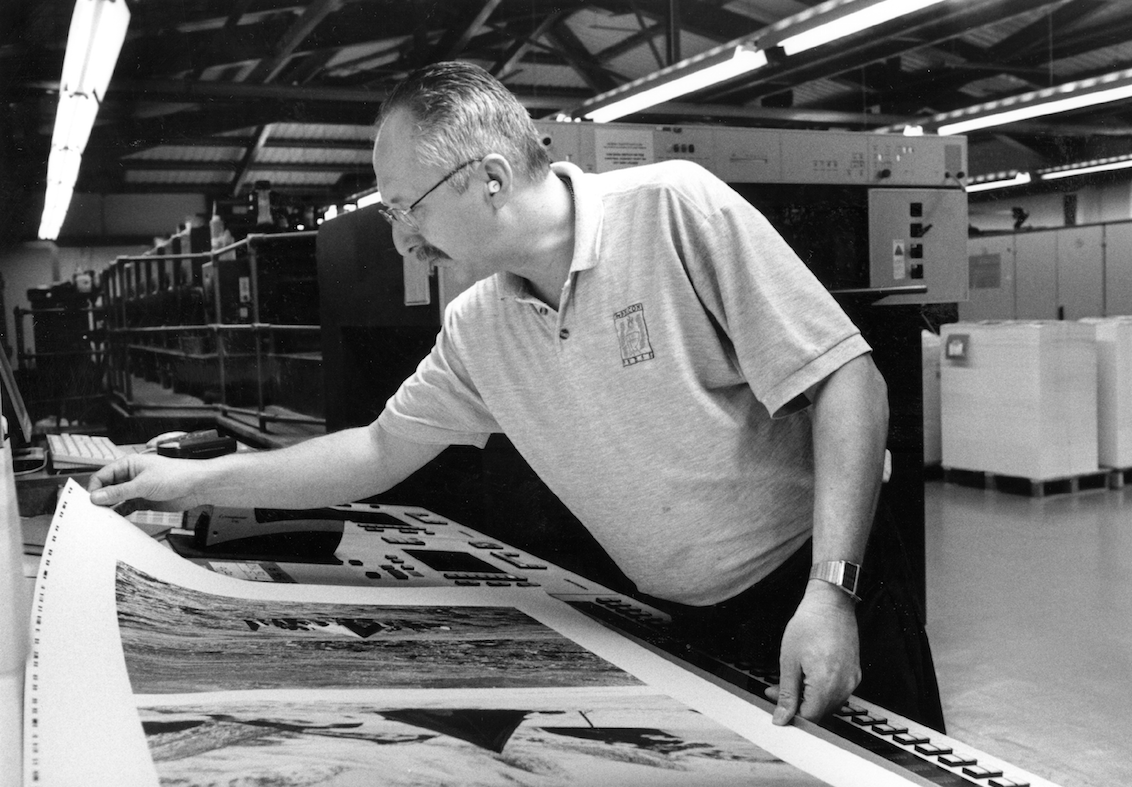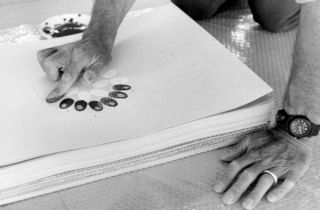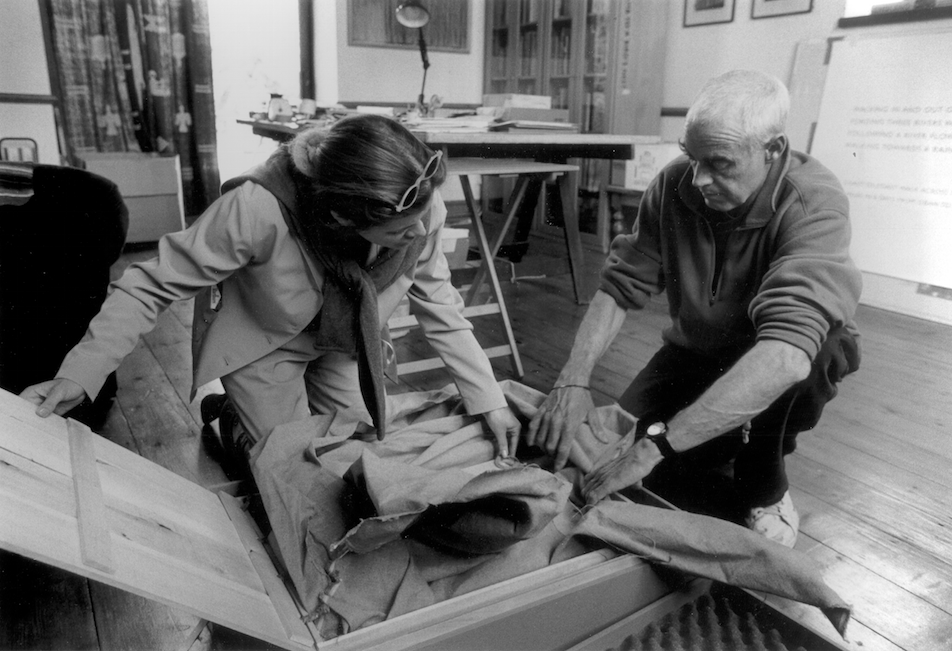 London (United Kingdom), 2003.
Edition of 58. Text by the artist.
Height: 13 cm | Width: 57 cm | Depth: 42 cm
The first 16 books of this edition include original mud drawings created individually by the artist; the remaining 42 contain reproductions of these drawings. There is an artist's proof for both versions. Each book documents 10 routes and seven walks, and includes 22 pages of text and 11 photographs by Richard Long. The inks were mixed by the artist. The pages are mounted onto a linen concertina and hand-sewn with hemp. The book is kept in a wooden box, branded and stamped by the artist and wrapped in natural canvas. The edition was created by Richard Long. The design was made by Richard Long and Herman Lelie. Elena Foster directed the edition. The letterpress and lithography were made by Francis Atterbury. The inner and outer boxes were done by Paul de Bock under Richard Long's close supervision. The binding was done by Shepherds Bookbinders. The paper was hand-made with straw and stones by Ruscombe Paper Mill especially for the edition and was supervised by Richard Long. The edition is signed and numbered by Richard Long.
Exhibitions
Blood on Paper, Victoria and Albert Museum, London, UK, 15/04 – 29/06/2008
Heaven and Earth, Tate Britain, London, UK, 03/06/2009 – 06/09/2009
Artists' Books, Whitechapel Gallery, London, UK, 25 – 27/09/2009
TRA – Edge of becoming, Palazzo Fortuny, Venice, Italy, 04/06 – 28/11/2011
'Books beyond Artists: Words and Images', Ivorypress, Madrid, 24/02/2015 – 9/05/2015
Looking forward. Ivorypress at twenty-five, Library of the Museum of Modern Art, New York, 14/09/2021 – 16/12/2021
Ivorypress at Kettle's Yard, Cambridge, 12/10/2021 – 30/01/2022
Highlights from the Ivorypress Collection, Ivorypress, Madrid, 22/02/2022 – 17/12/2022
Provenance
Ivorypress and the artist
Collections
Museo Nacional Centro de Arte Reina Sofía (MNCARS), Madrid, Spain
Museum of Modern Art, New York, USA
Victoria & Albert Museum, London, UK
Private collections