Maya Lin. Cloudline: Everest at 20 000 feet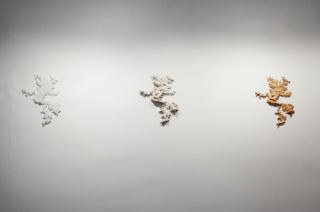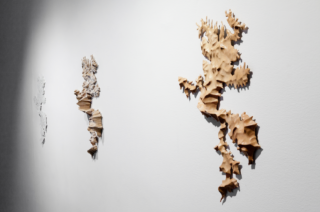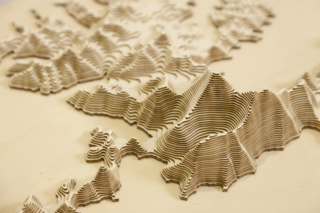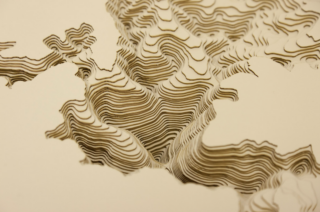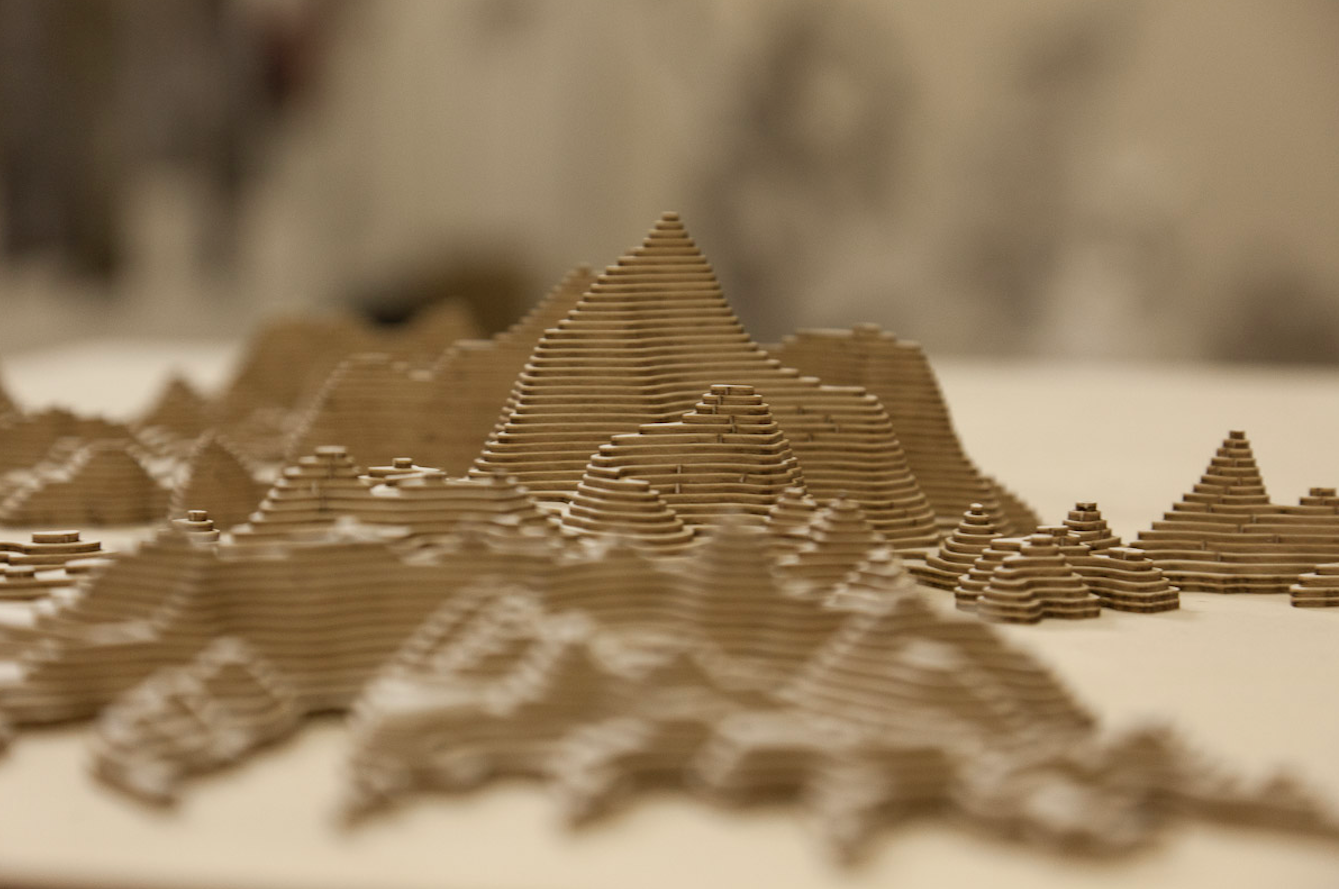 Athens (USA) and Madrid (Spain), 2013.

Edition of four plus two artist's proofs; each in three materials: resin, paper, and wood.

BOOK
Height: 56,5 cm | Width: 41 cm | Depth: 5 cm.

The artist book created by Maya Lin for Ivorypress was inspired by a trip the artist took to Tibet over a decade and a half ago, in which she travelled by land from Lhasa to Katmandu visiting Everest Base Camp and seeing the mountaintop floating above cloudline with birds soaring below her vantage point.

The book is divided in three parts (chapters): American walnut, paper board and cast resin form, a triptych of topographically based sculptures of Mount Everest taken at an altitude of 20,000 feet to the summit. Each chapter reveals this iconographic mountain as an isolated form cut off from the ground plain as if seen above the clouds.

The selection of the three materials approaches very distinct ways of looking at and relating to the landscape they capture. The Maya Lin artist book is in itself an sculpture that works as a triptych, it coveys a very distinct and different way of seeing this landscape and seen together. This edition creates a cartographic atlas of Mount Everest- as seen through and mediated by our view of and relationship to the earth.

Cloudline: Everest at 20,000 feet combines her interest in looking at the natural world. This artist book is both sculptural and cartographic explorations revealing the natural terrain, it mediates between the mechanized, almost mathematically derived way we analyze and see nature and the handmade and hand drawn studies that are so integral to each works creation.

Cloudline: Everest at 20,000 feet has been produced in Walla Walla Foundry (Washington State, USA) and Factum Arte (Madrid, Spain)

Ivorypress adds Cloudline: Everest at 20,000 feet to its permanent collection and will offer it to private and public art collections.
Exhibitions
'Rivers and Mountains', Ivorypress, Madrid, 16/09/2014 – 01/11/2014
'Books beyond Artists: Words and Images', Ivorypress, Madrid, 24/02/2015 – 09/05/2015
Highlights from the Ivorypress Collection, Ivorypress, Madrid, 22/02/2022 – 17/12/2022
Provenance
Ivorypress and the artist
Collections
Private Collections