Marc Quinn. Thames River Water Atlas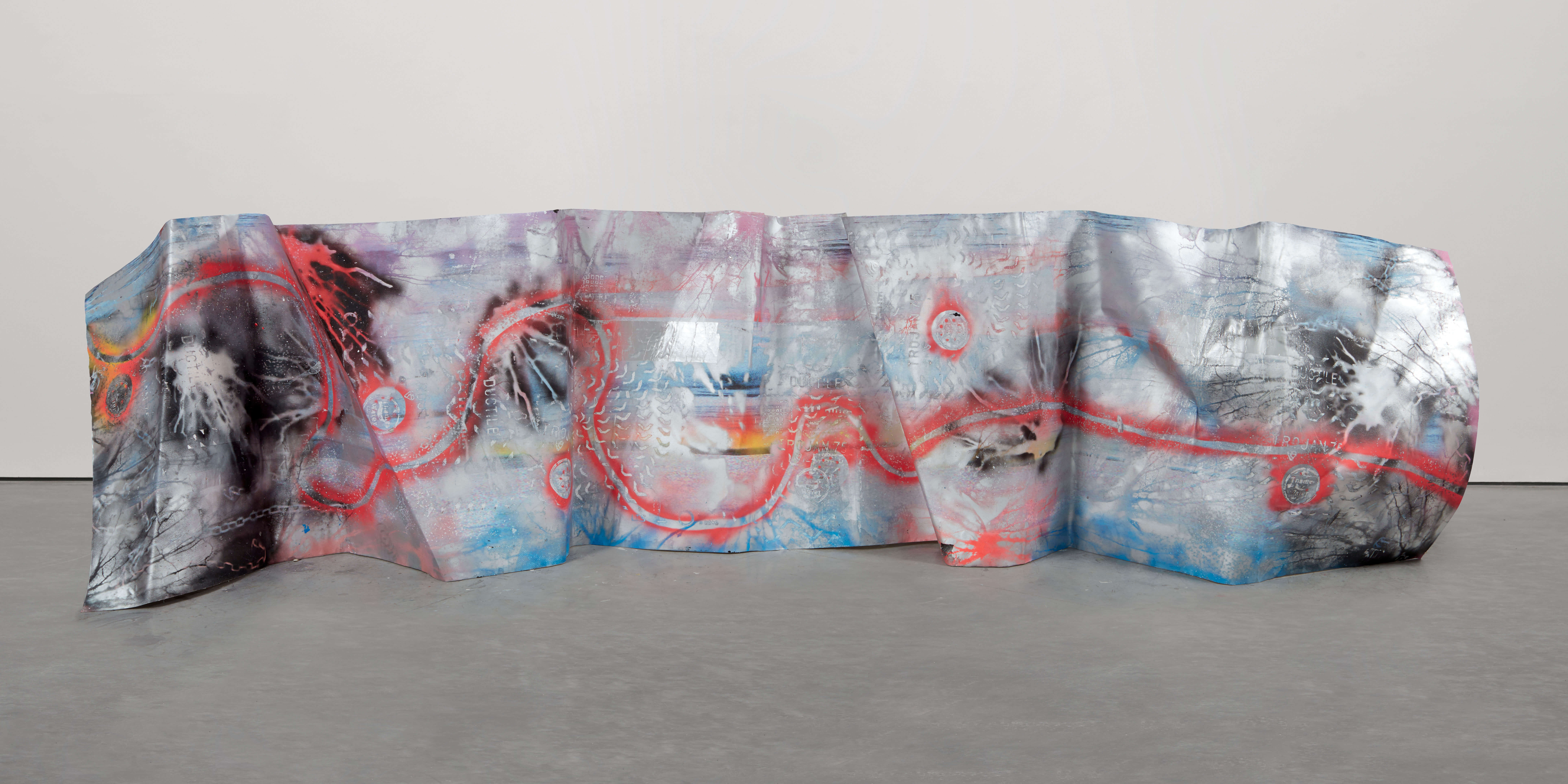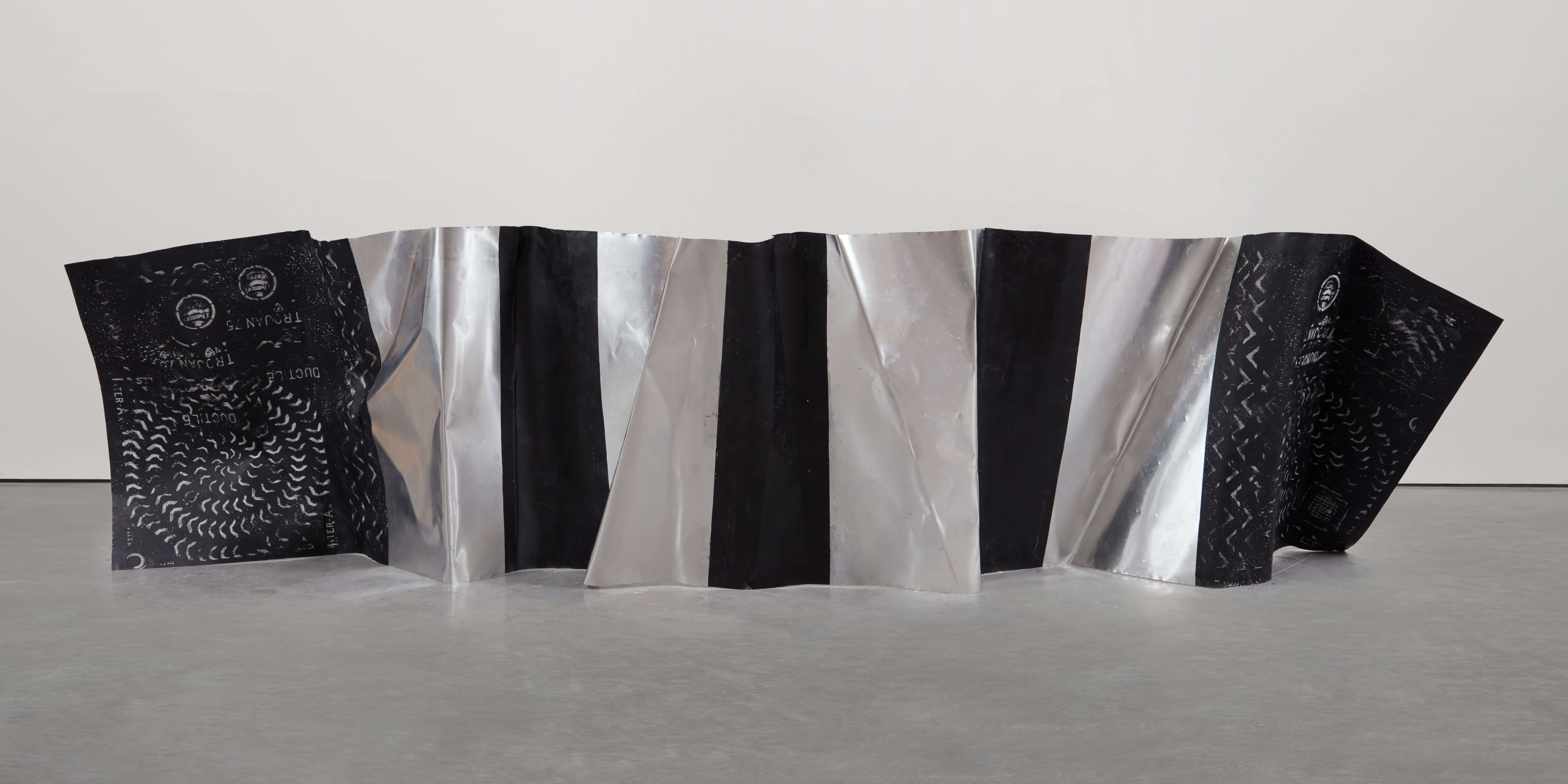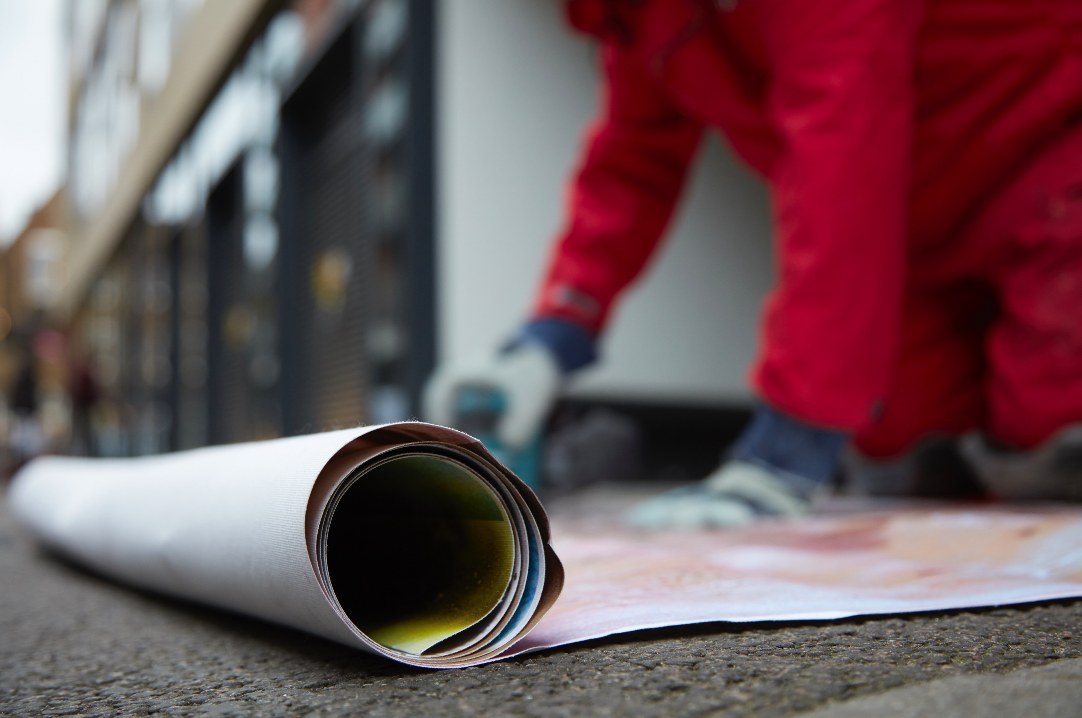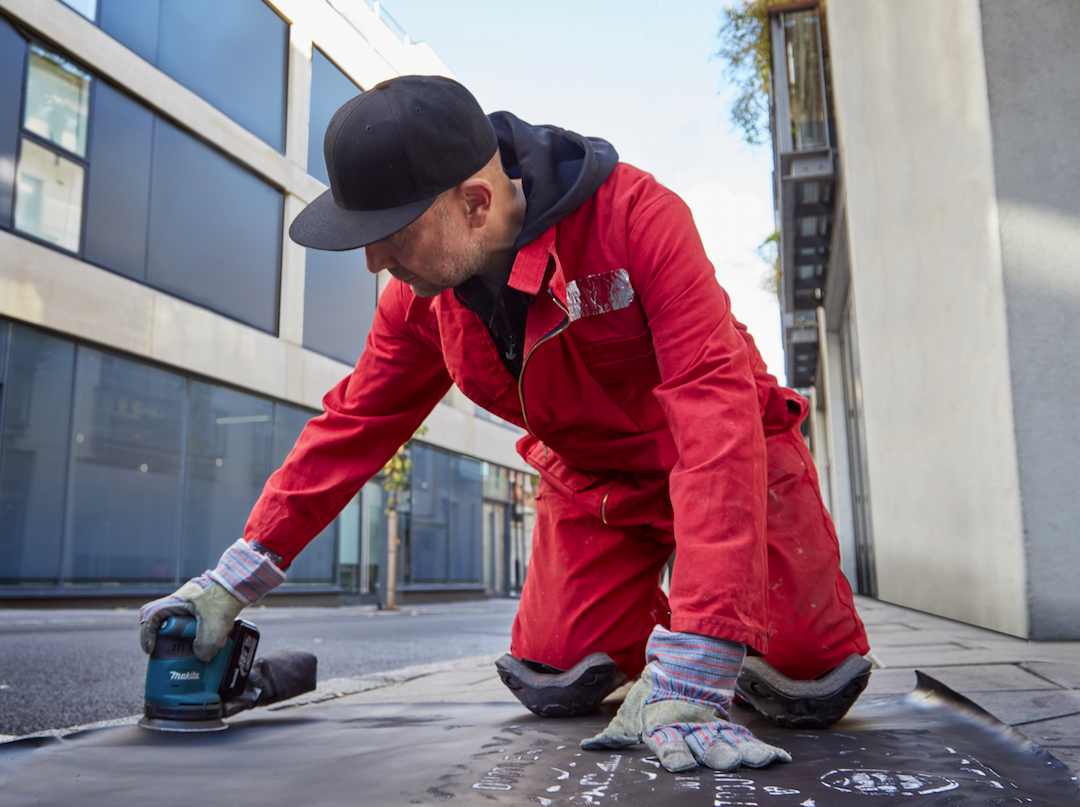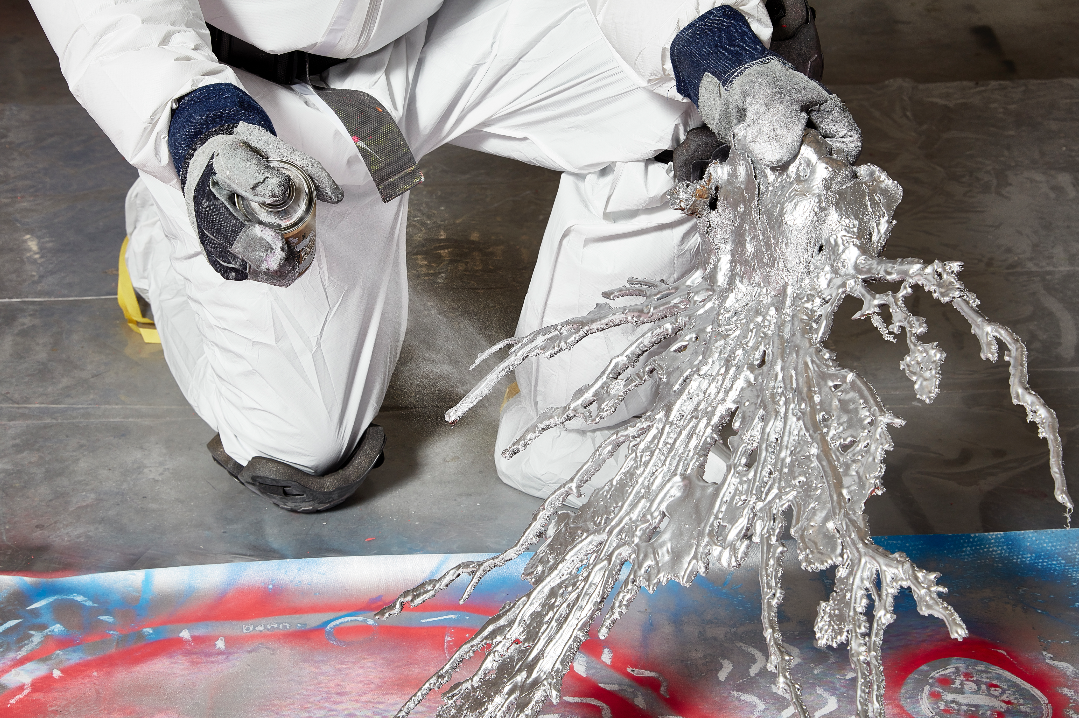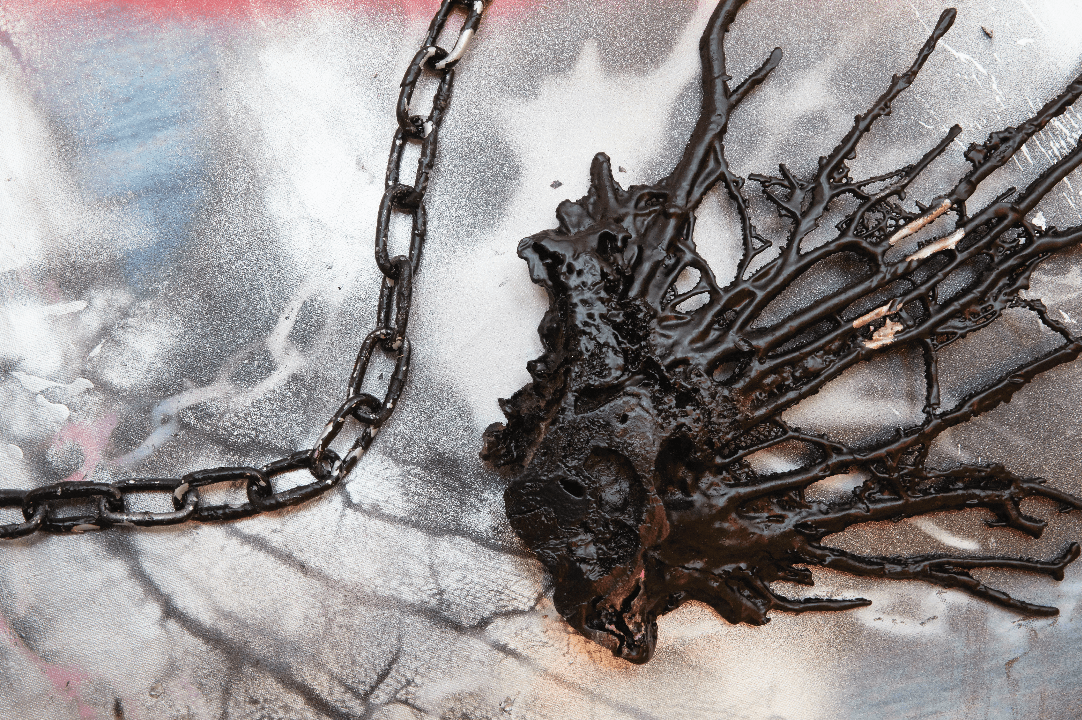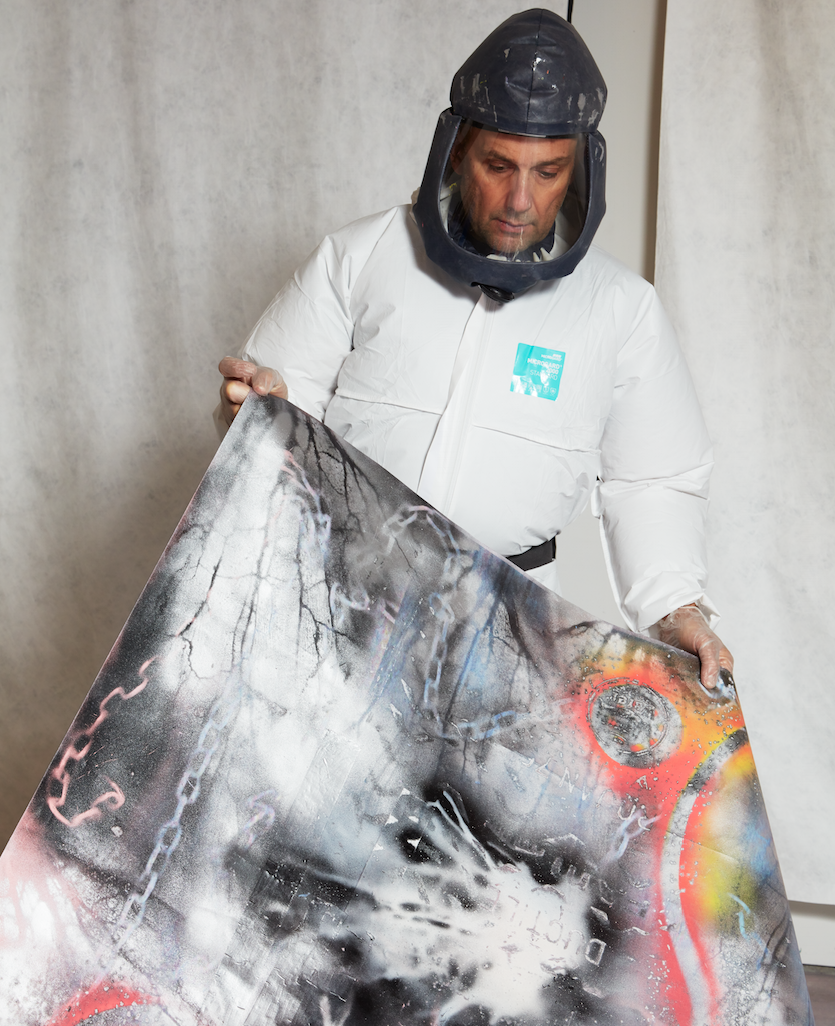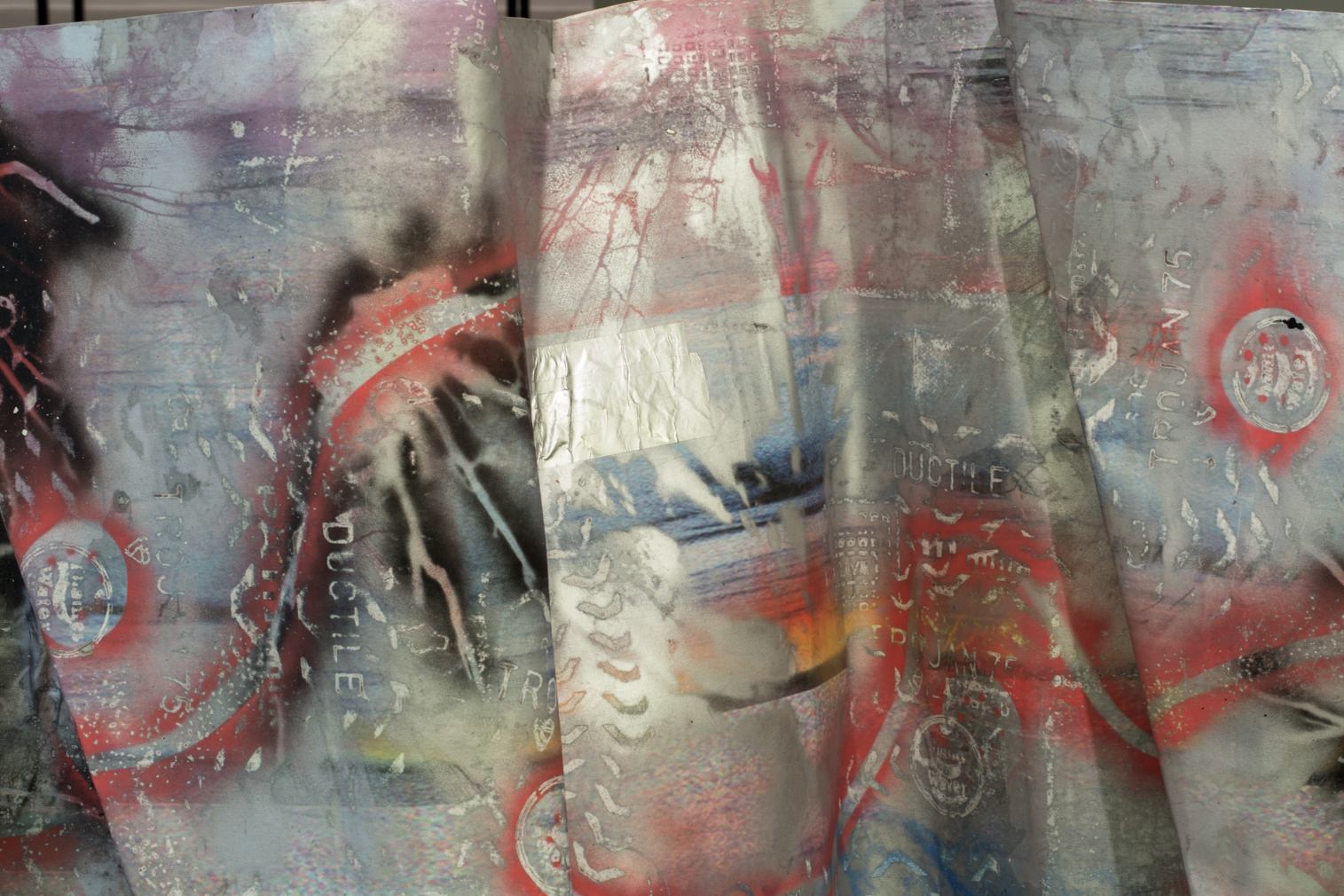 London (United Kingdom), 2017.
Edition of four unique artist books, plus two artist´s proofs
Standing the artist books is: Height: 110 cm | Width: 405 cm | Depth: 110 cm (variable)
Folded: Height: 55 cm | Width: 94 cm | Depth: 125 cm (all variable)
Marc Quinn's Thames River Water Atlas, created for Ivorypress by hand in his London studio, is an edition of four unique artist books, plus two artist´s proofs. Hand painted onto a long strip of canvas, upon which an image of a seascape has been printed, Quinn covers this pixelated abstracted image of nature with repeated layers of aeronautical aluminium tape and spray paint applied through stencils. Using found coral, silicone rubber tape and sanding disc pads as stencils, several layers of paint are built up onto the surface of the image and canvas, reminiscent of each seascape's fluid surface or the rivers depths shadows of detritus and the objects we discard.
Quinn then takes these canvases to the local streets near his studio in London where, using an orbital sander, he sands in the textures of the pavement and road. Placed strategically over various drains and manhole covers that are connected to the unseen conduits, veins, and arteries through which the wild water is now controlled, the words cast into these drains and manhole covers—Ductile, Pam, London, Water—become the poetry of this book.
With the city patterns transcribed into the paintings, Quinn trims down the work, glues the canvas to aluminum and covers the seams with black painted canvas, leaving it to dry. Once dry and the assembly complete Quinn bends and contorts the work using his own physicality. Kicking and stomping on the canvas, the artist's body becomes a central component in the final construction of the work. When sufficiently manipulated, the canvas becomes an object that speaks to the natural environment, the man-made world, and human physicality.
The completed work of art can be installed as a freestanding sculpture in the form of a screen, which looks like the meander of a river or the movement of time from dusk to dawn. Alternatively, the sculpture can be folded into a concertina book.
Exhibitions
Permanent exhibition, Ivorypress Artists' Books Collection
Highlights from the Ivorypress Collection, Ivorypress, Madrid, 22/02/2022 – 17/12/2022
Marc Quinn: History Painting +, Yale Center for British Art, New Haven, 20/05/2022 – 16/10/2022
Provenance
Ivorypress and the artist