Edmund de Waal. breath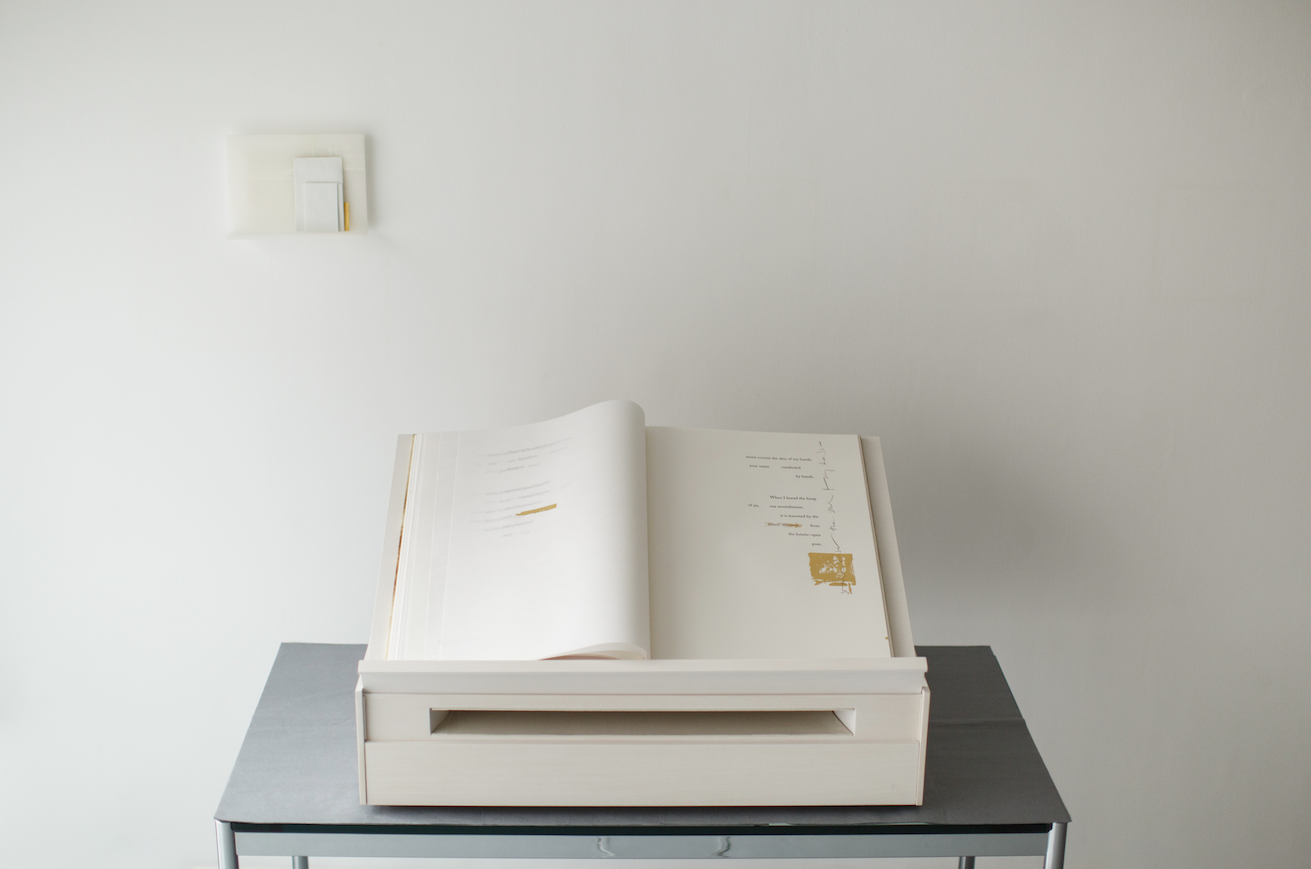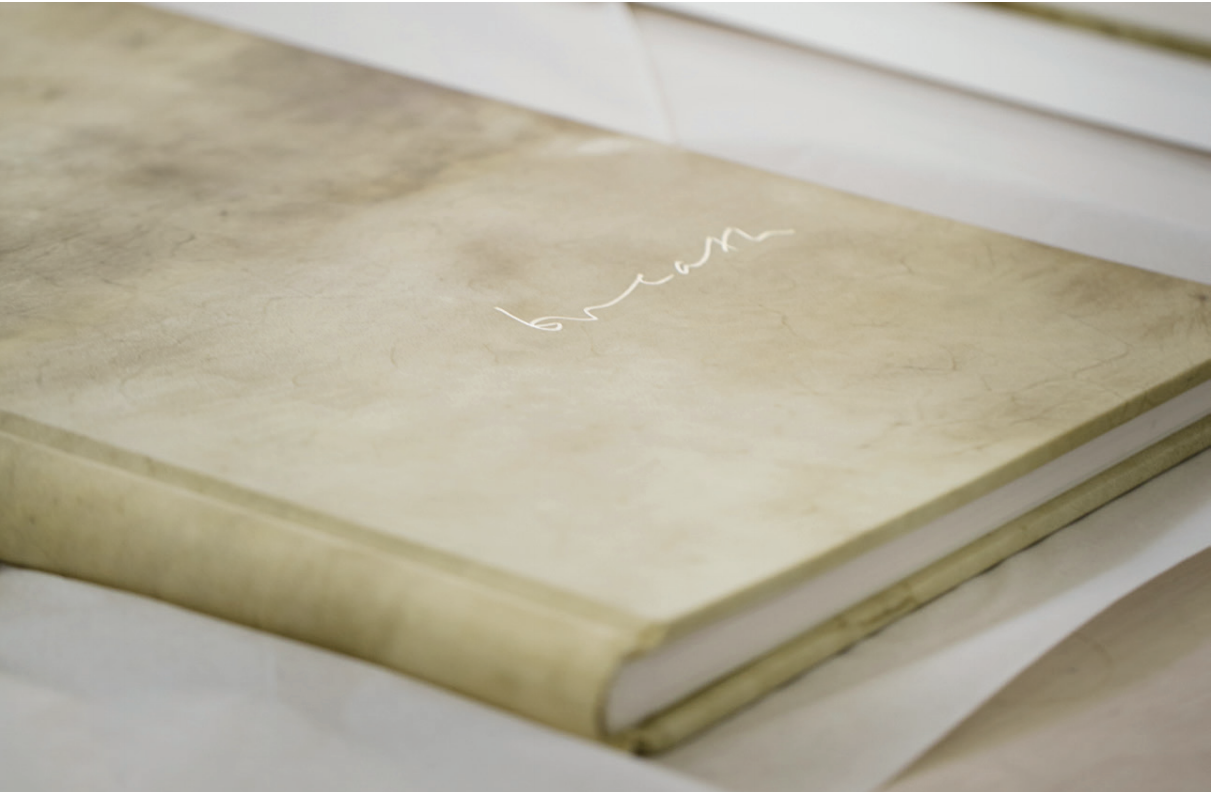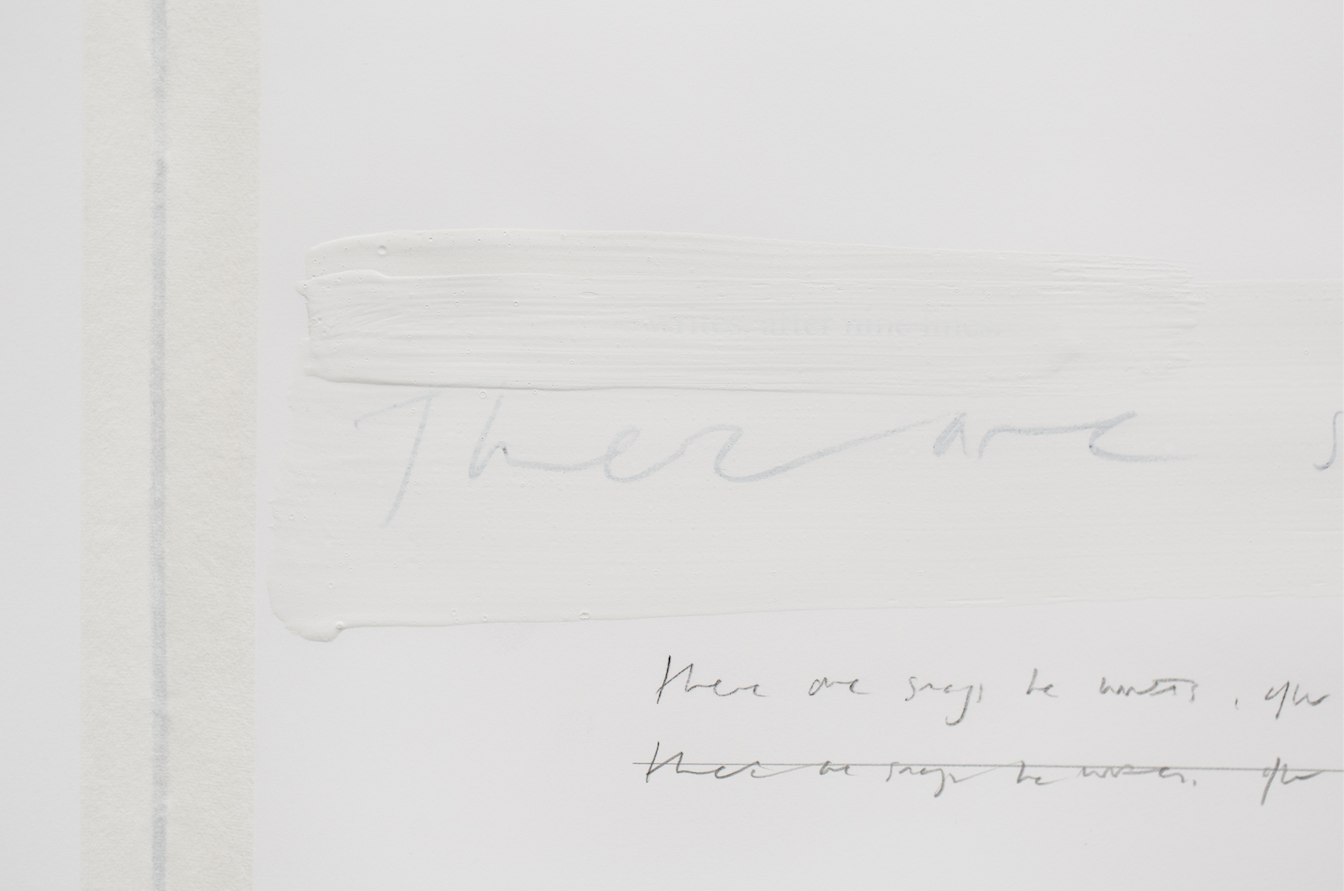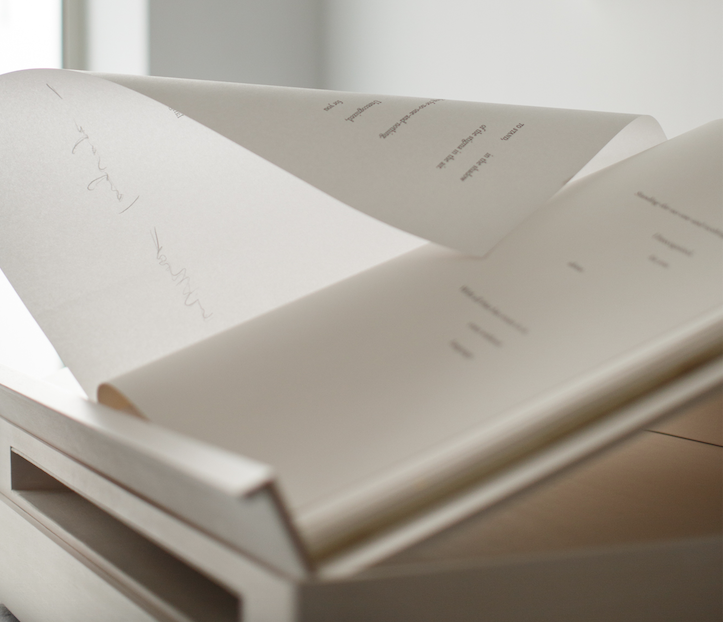 London (United Kingdom) and Madrid (Spain), 2019.
breath was conceived and created by Edmund de Waal in an edition of six, plus two artist's proofs and one HC. Each edition comprises three parts. Part I consists of a wooden box that turns into a lectern. Part II consists of a book with text by Edmund de Waal and poems by Paul Celan, printed in letterpress, with pages treated with kaolin slip and overwritten by the artist. The inside pages are printed on Zerkall Litho IV 410, Tosa Shi, and G.F. Smith Colorplan Ice white papers; and Takeo Youmoushi paper is used on the flyleaves. The cover is made with natural calf vellum. Part III consists of translucent porcelain tiles with handwritten text and gilding on a stone shelf.
The edition is signed and numbered by Edmund de Waal.
Size
Part I—box
Wooden box/lecturn
hight 24cm, width 98cm, depth 71cm (closed)
Part II—book
hight 66cm, width 43cm, depth 6cm
Part III—Installation
Stone shelf: hight 21cm, width 29 cm, depth 7.5cm
Porcelain tiles: variable
Exhibitions
'Breath', Ivorypress, Madrid, 20/02/2019 – 18/05/2019 
Ivorypress at CICUS, University of Seville, Seville, 10/11/2021 – 25/02/2022
Highlights from the Ivorypress Collection, Ivorypress, Madrid, 22/02/2022 – 17/12/2022