Cai Guo-Qiang. Danger Book: Suicide Fireworks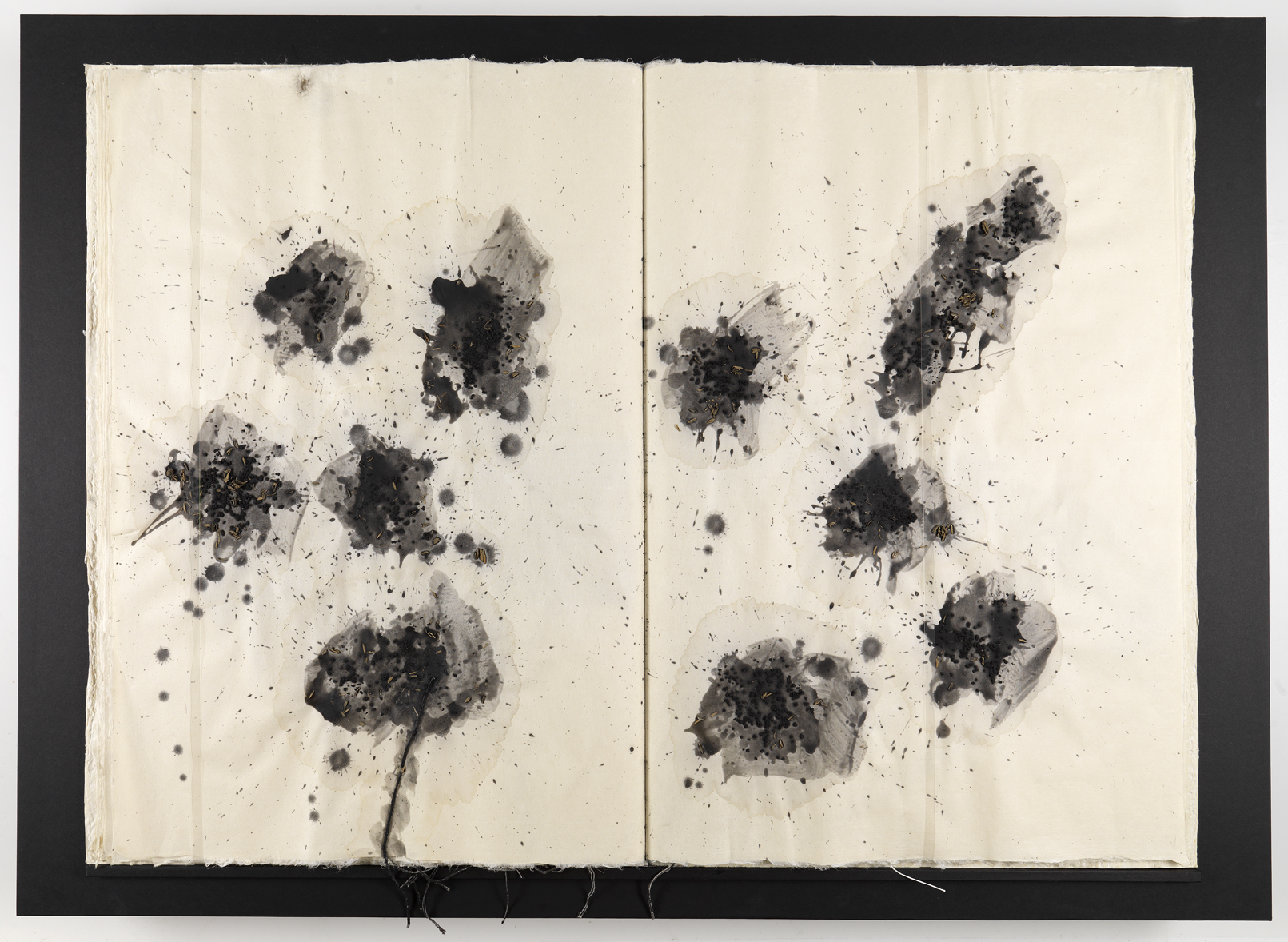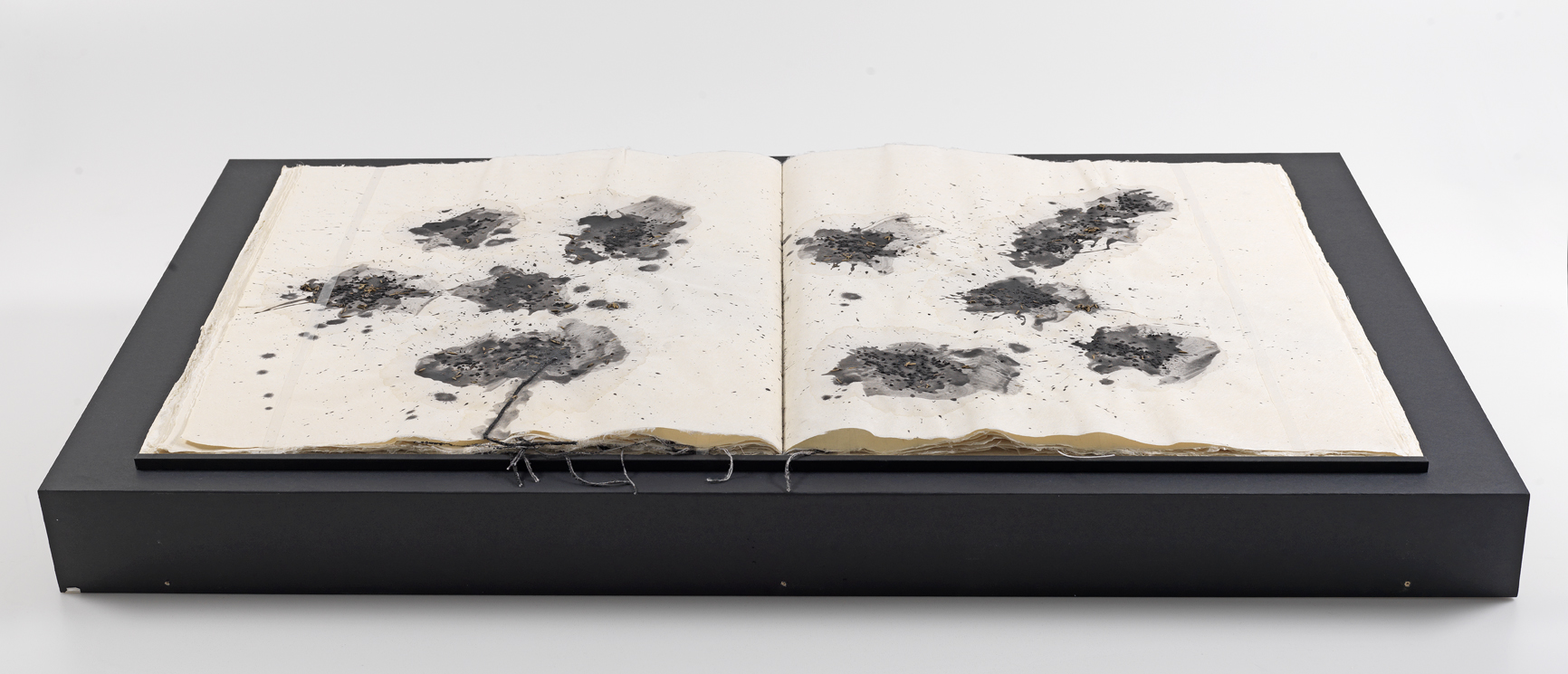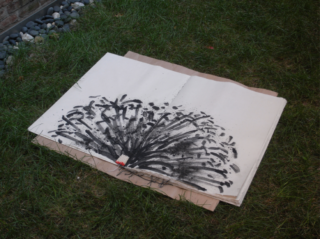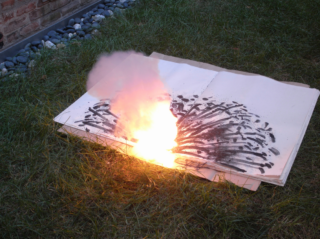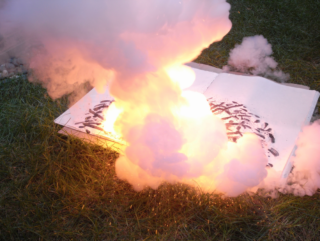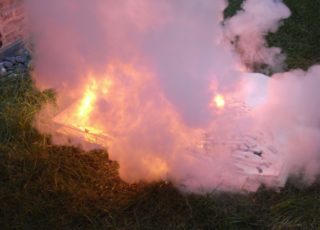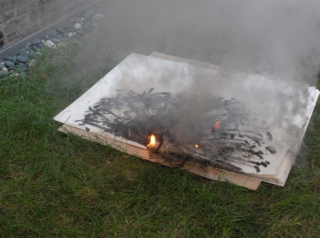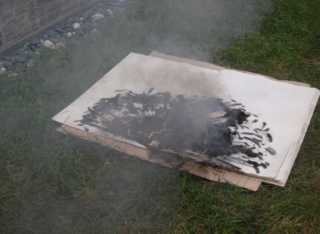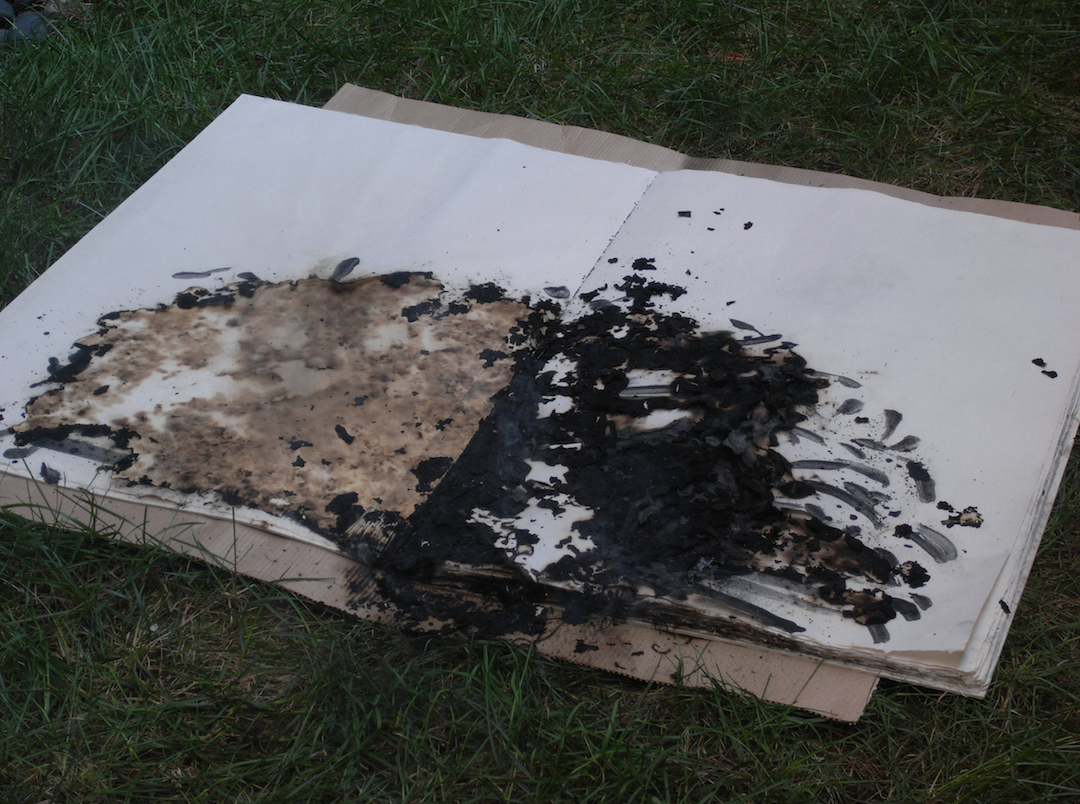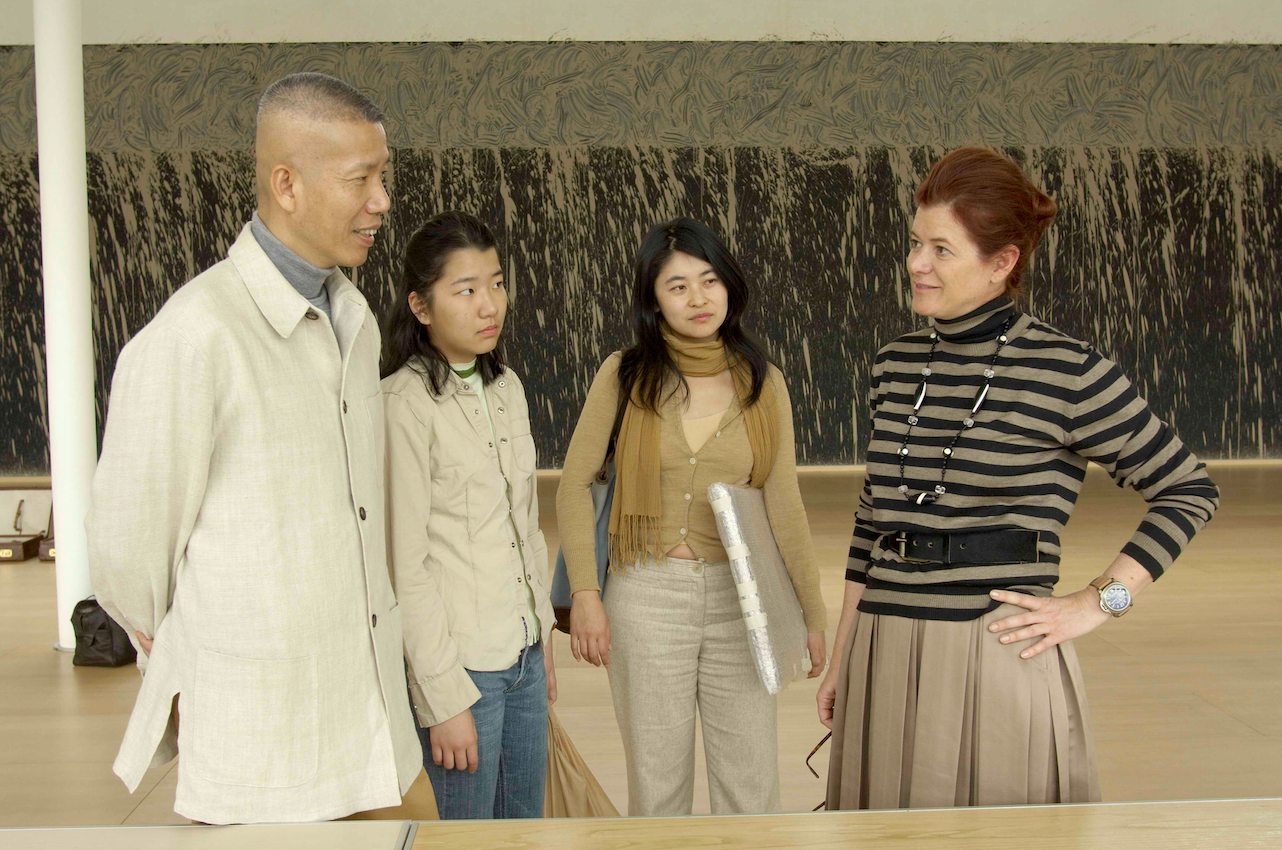 London (United Kingdom), 2008.

Edition of nine unique books, one prototype and one artist's proof.
Each book is individually titled.

Height: 75 cm | Width: 41.4 cm | Depth: 2 cm

The artist mixed gunpowder with glue to draw various pictures in each Danger Book and placed a bundle of matches on a striking strip along the base of each book's spine. A dangling string was attached to the bundle of matches to entice the reader to pull on it and thus ignite the book. The concept described by the artist is as follows: 'Be careful of books. Be careful with books. Be careful or one can become a weapon-wielder. Be careful or one can become the victim'. The concept and design was done by the artist.

Each book is unique. The photo documentation of the making of the prototype was done by Tatsumi Masatoshi. Ming Kai Leung, Lukas Hauser (Camera) and Lauren Petty (Video) were in charge of the video documentation. The video shown at the Blood on Paper exhibition was courtesy of Cai Studio, New York and Bejing. The production of Danger Book: Suicide Fireworks has been possible thanks to Cai Guo-Qiang, Tatsumi Masatoshi, Hong Hong Wu, Michelly Yun, Mariluz Hoyos, Alicia Lu and Mc Connelly/Hauser. Each book is signed and numbered by the artist.

Watch video.
Exhibitions
Blood on Paper, Victoria and Albert Museum, London, UK, 15/04 – 29/06/2008
I Want to Believe, Solomon R. Guggenheim Museum, New York, USA, 22/02 – 28/05/2008
I Want to Believe, National Art Museum of China, Beijing, People's Republic of China (organized in collaboration with the Solomon R. Guggenheim Museum, New York, USA), 19/08 – 02/09/2008
Cai Guo-Qiang. I Want to Believe, Guggenheim Museum Bilbao, Spain, 17/03 – 20/09/2009
Artists' Books, Whitechapel Gallery, London, UK, 25 – 27/09/2009
Cai Guo-Qiang: Saraab, Mathaf: Arab Museum of Modern Art, Doha, Qatar, 12/04/2011 – 26/05/2012
'Books beyond Artists: Words and Images', Ivorypress, Madrid, 24/02/2015 – 9/05/2015
Cai Guo-Qiang: My Stories of Painting, Bonnefantenmuseum Maastricht, Netherlands, 30/09/2016 – 01/05/2017
Highlights from the Ivorypress Collection, Ivorypress, Madrid, 22/02/2022 – 17/12/2022
Provenance
Ivorypress and the artist
Collections
Private collections