Anish Kapoor. Wound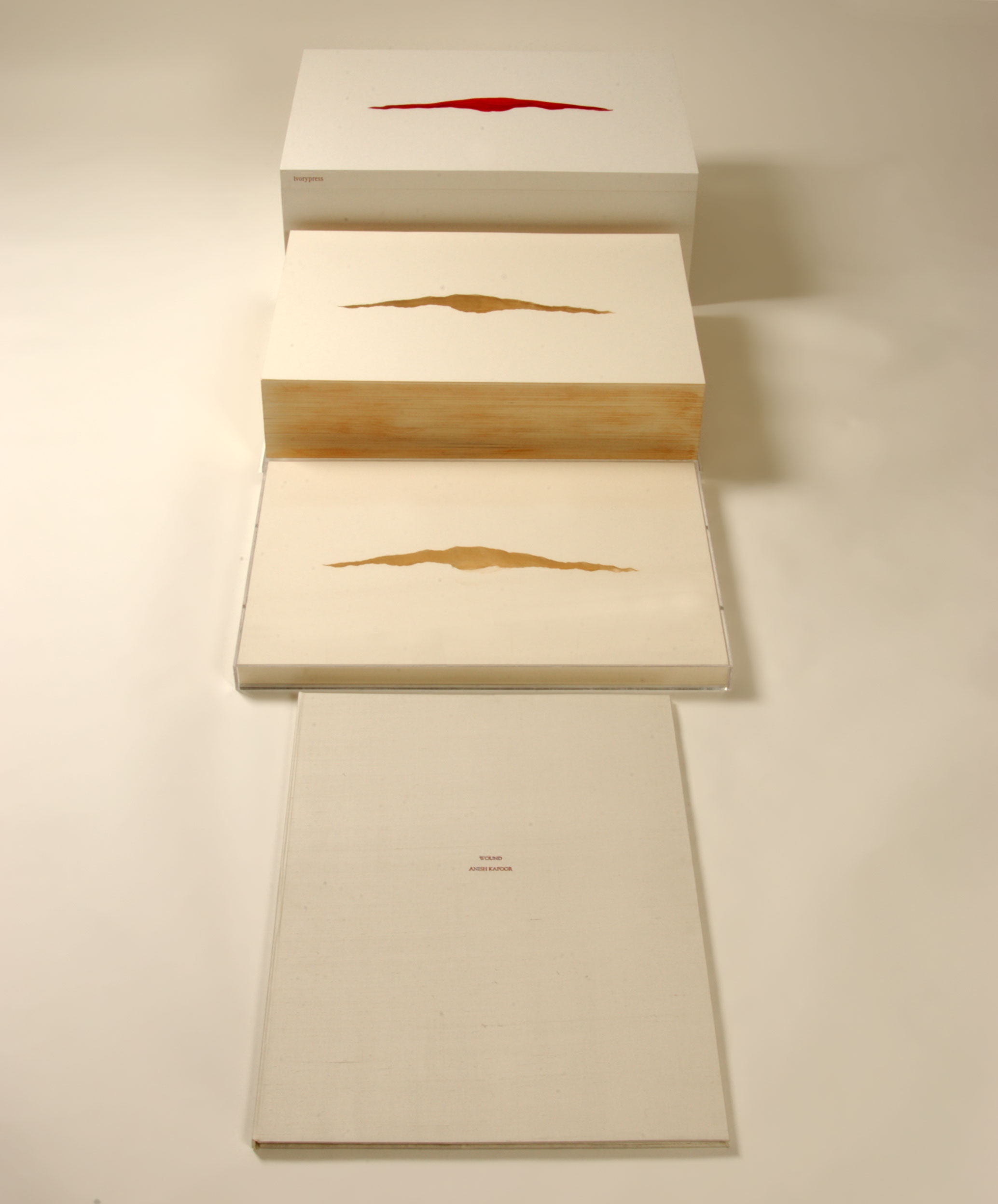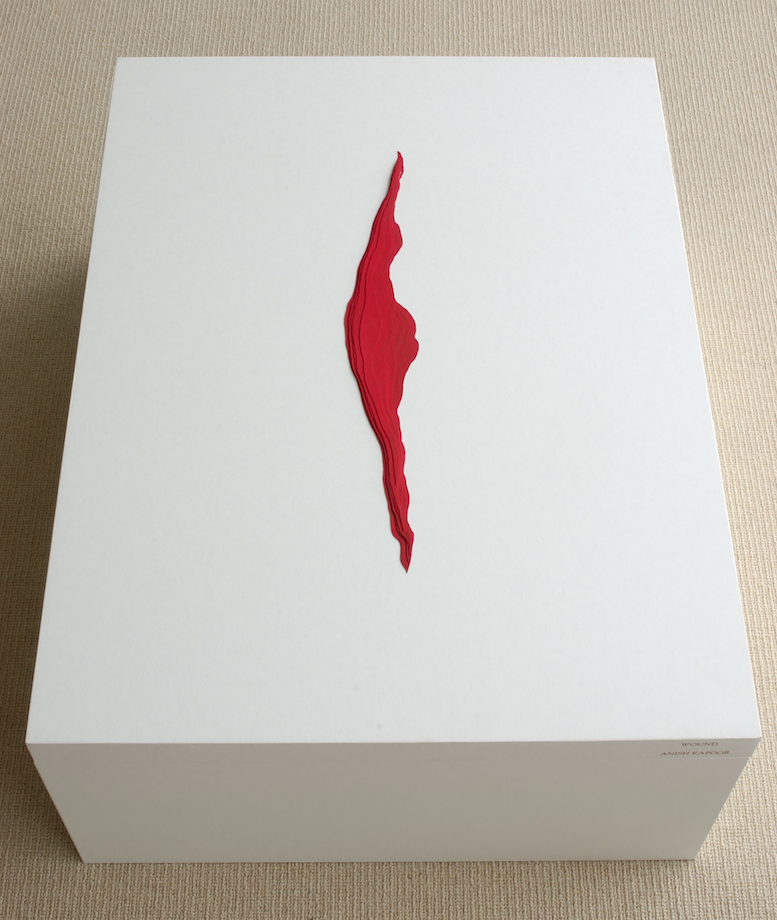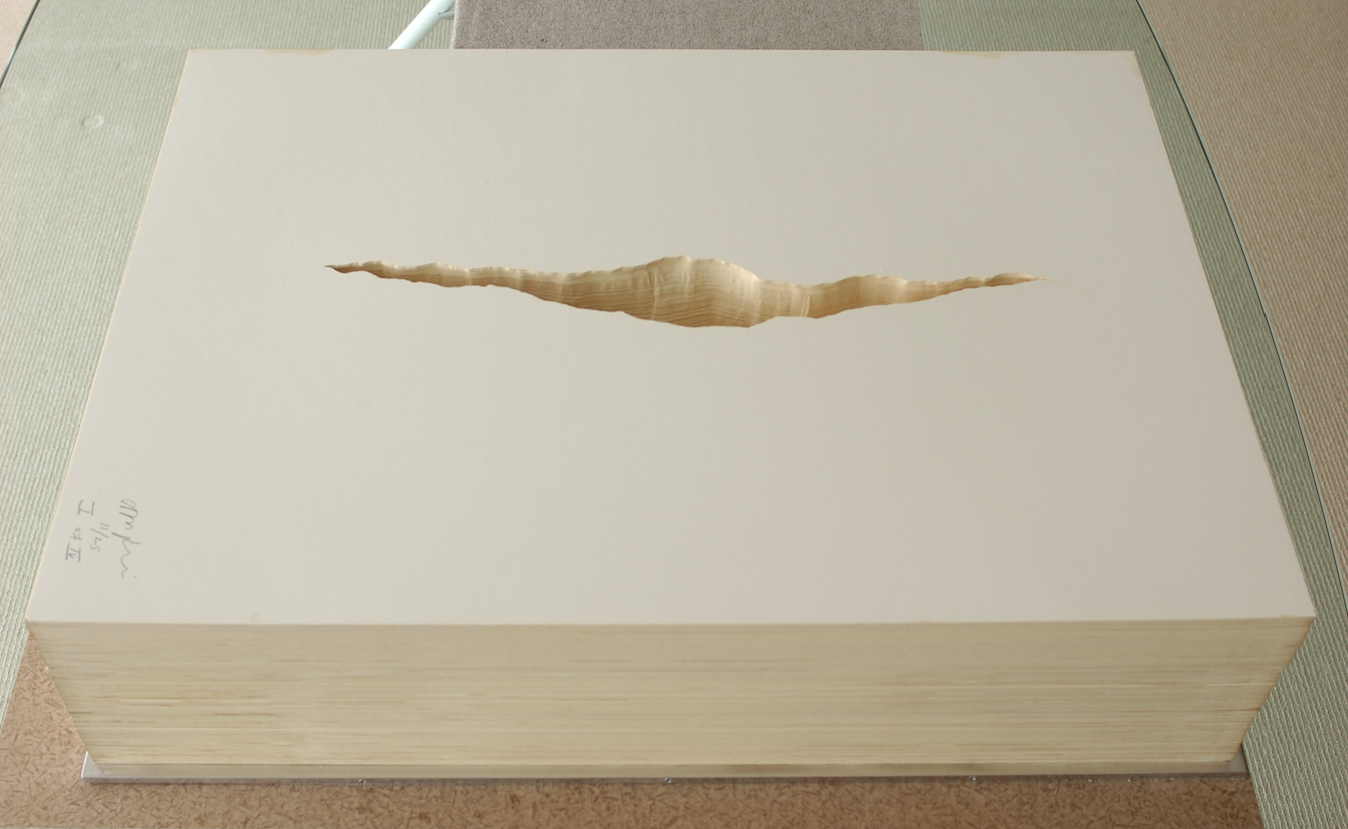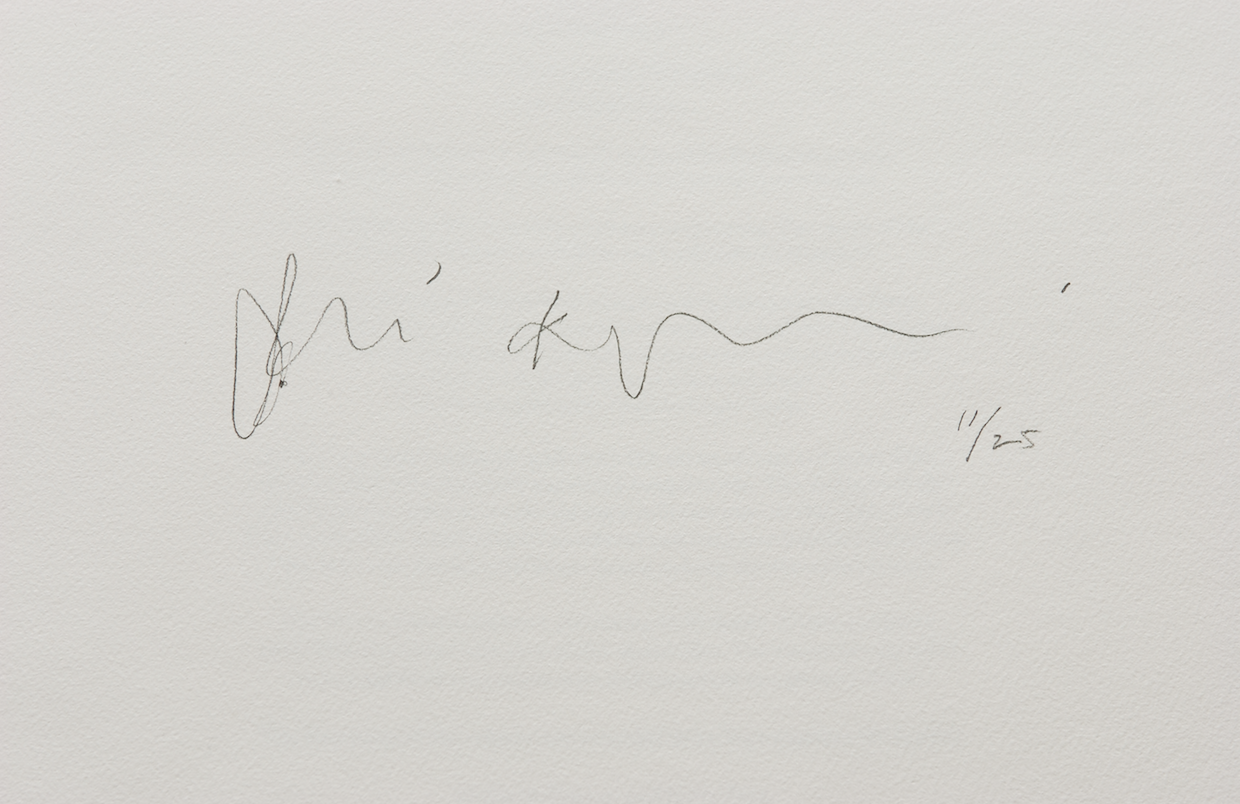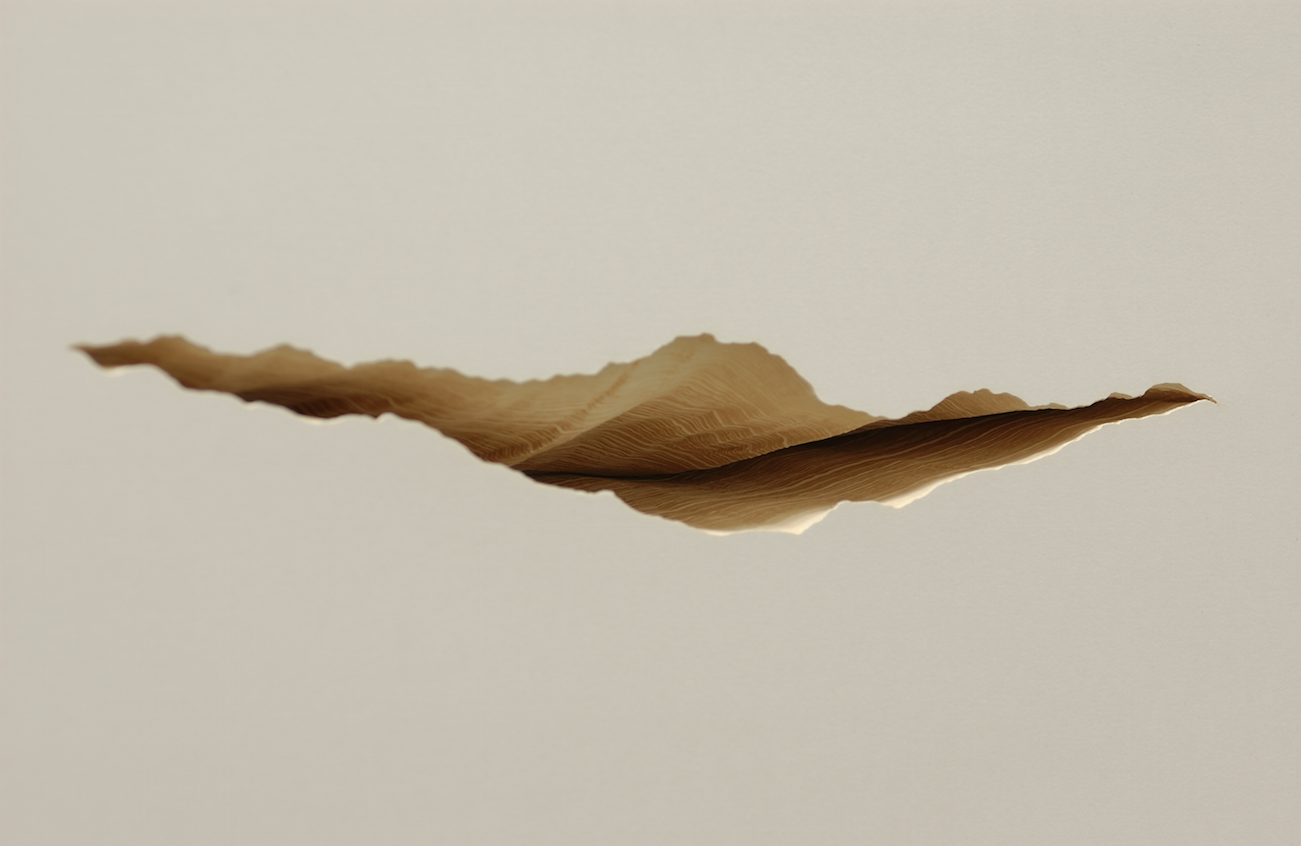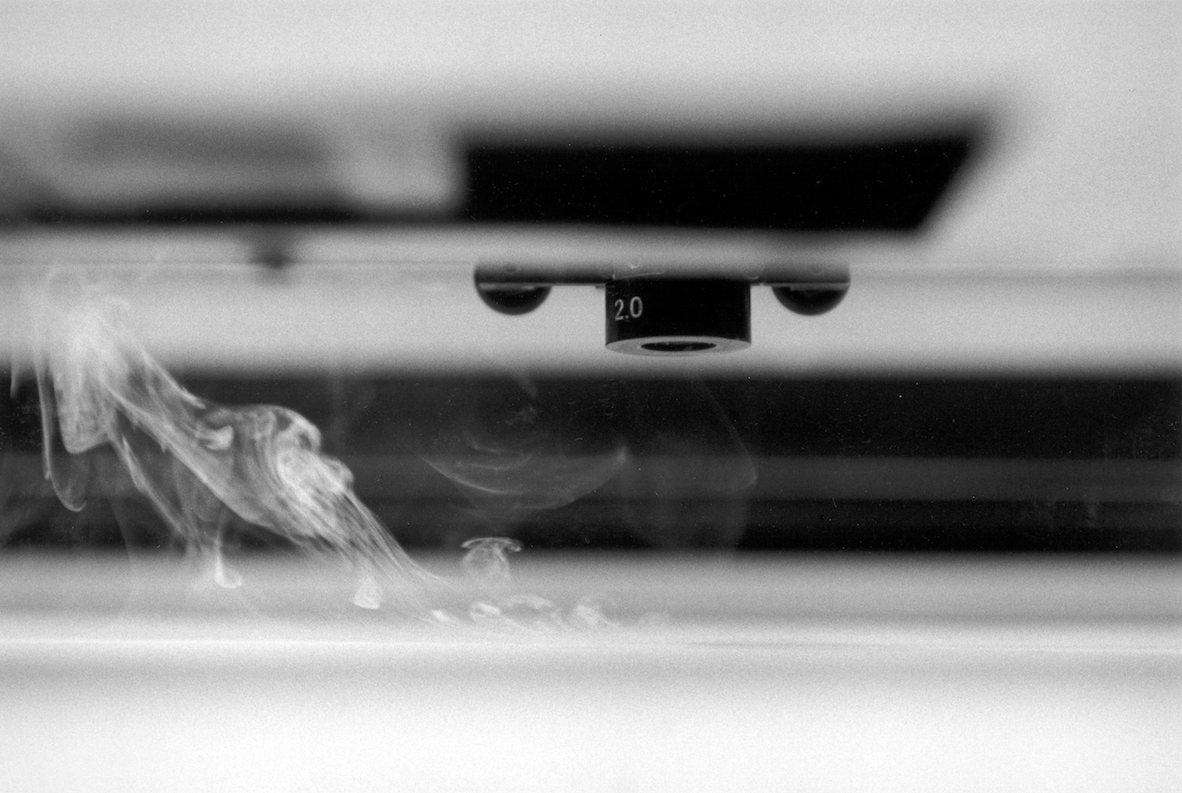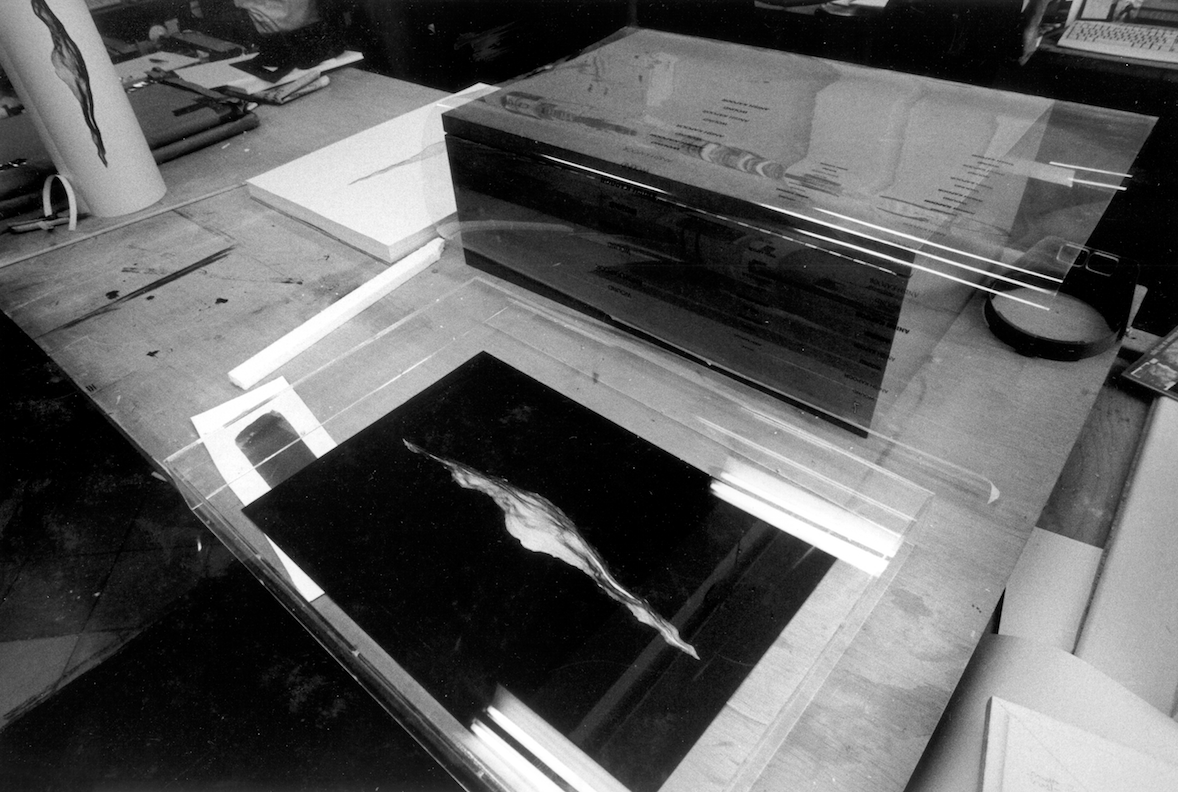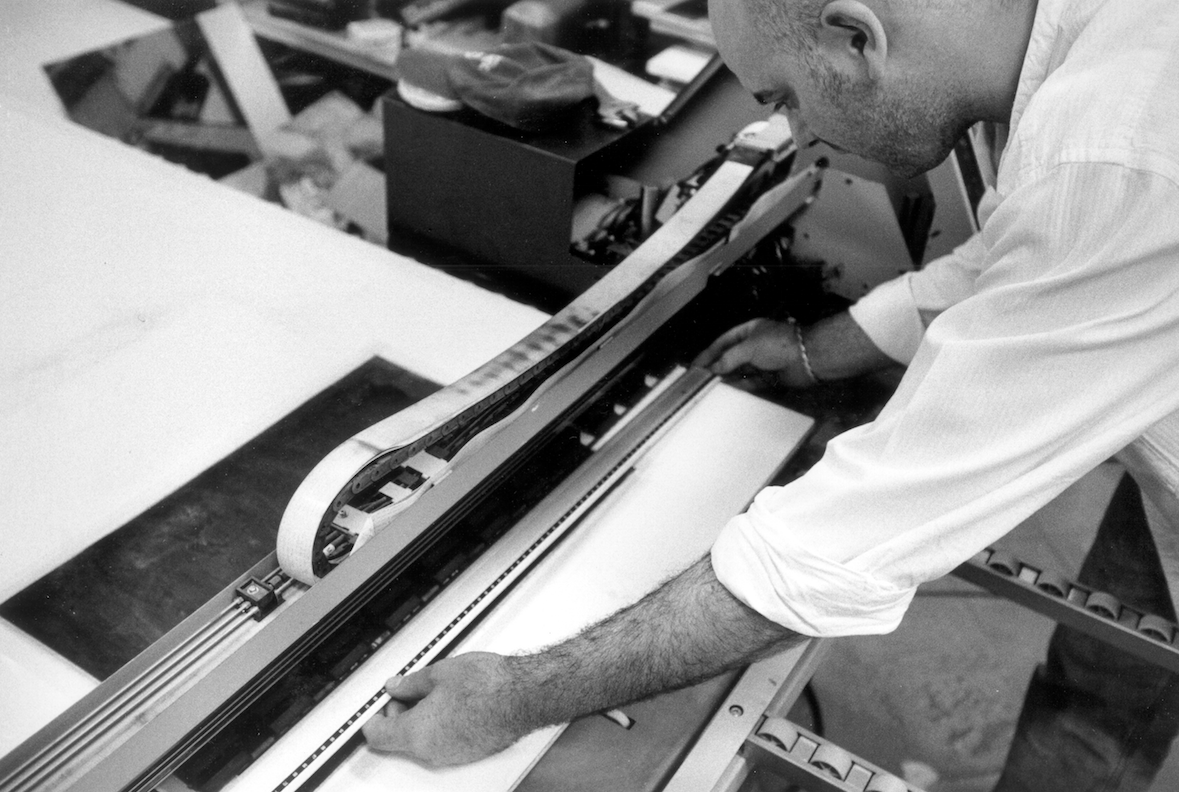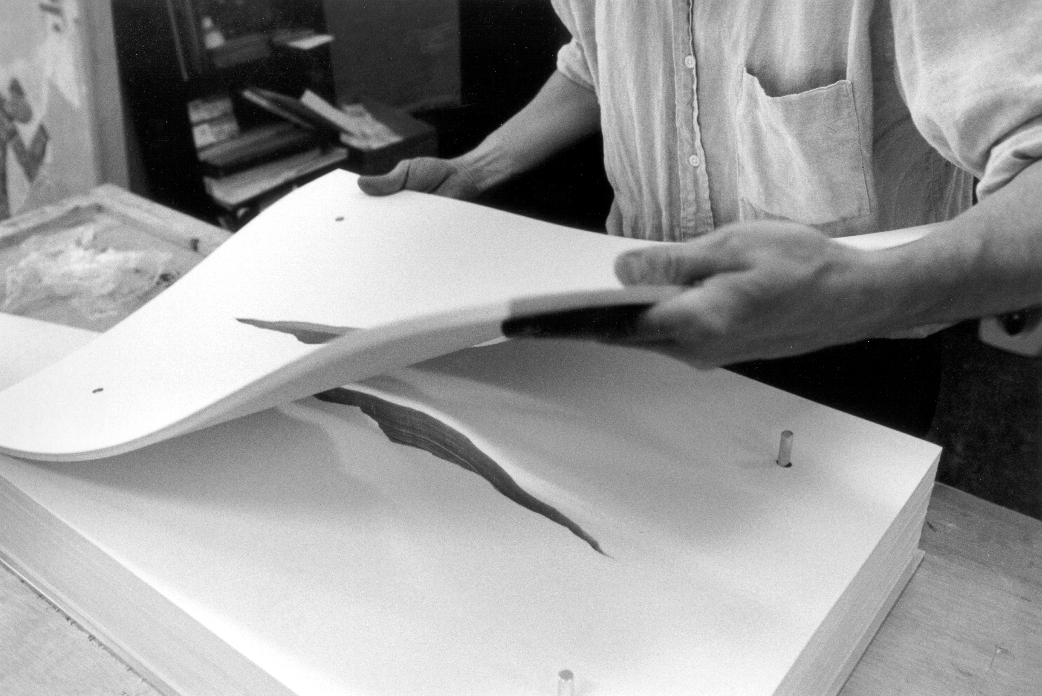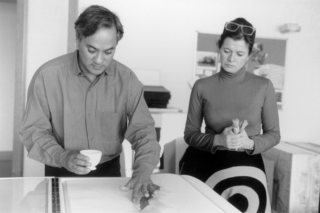 London (United Kingdom), 2005.

Edition of 25 plus one artist proof.

Height: 28 cm | Width: 77 cm | Depth: 56 cm

Each book contains four parts. Part I: a paper-covered box lined with paper and fabric; the lid has a hand-painted embossed design in a vivid red. Part II: a book hand-bound in white silk, containing photographs and hand-coloured facsimiles of drawings made for Wound on 320 gsm Margaux Estampe handmade paper. Part III: a paper sculpture made from 50 tacked sheets of laser cut paper. Part IV: a sculpture made from 267 sheets of laser cut paper, the sheets mounted onto a polished aluminium base and presented in a Perspex frame. Parts III and IV are constructed from Heritage 100% cotton 550 micron paper, created by Anish Kapoor. The box was made by Bookworks. Each of the four parts has been signed and individually numbered by Anish Kapoor.
Exhibitions
Blood on Paper, Victoria and Albert Museum, London, UK, 15/04 – 29/06/2008
Artists' Books, Whitechapel Gallery, London, UK, 25 – 27/09/2009
TRA – Edge of becoming, Palazzo Fortuny, Venice, Italy, 04/06 – 28/11/2011
El libro como…, Biblioteca Nacional de España (Spanish National Library), Madrid, 27/09/2012 – 13/06/2013
'Books beyond Artists: Words and Images', Ivorypress, Madrid, 24/02/2015 – 9/05/2015
Ivorypress at CICUS, University of Seville, Seville, 10/11/2021 – 25/02/2022
Highlights from the Ivorypress Collection, Ivorypress, Madrid, 22/02/2022 – 17/12/2022
Provenance
Ivorypress and the artist
Collections
Museo Nacional Centro de Arte Reina Sofía (MNCARS), Madrid, Spain
François Pinault Foundation, Venice, Italy
Private collections