Ai Weiwei. Becoming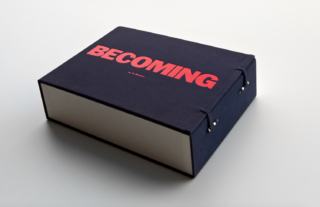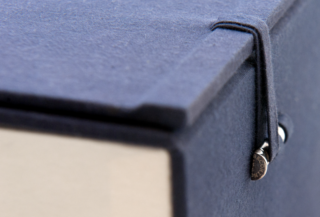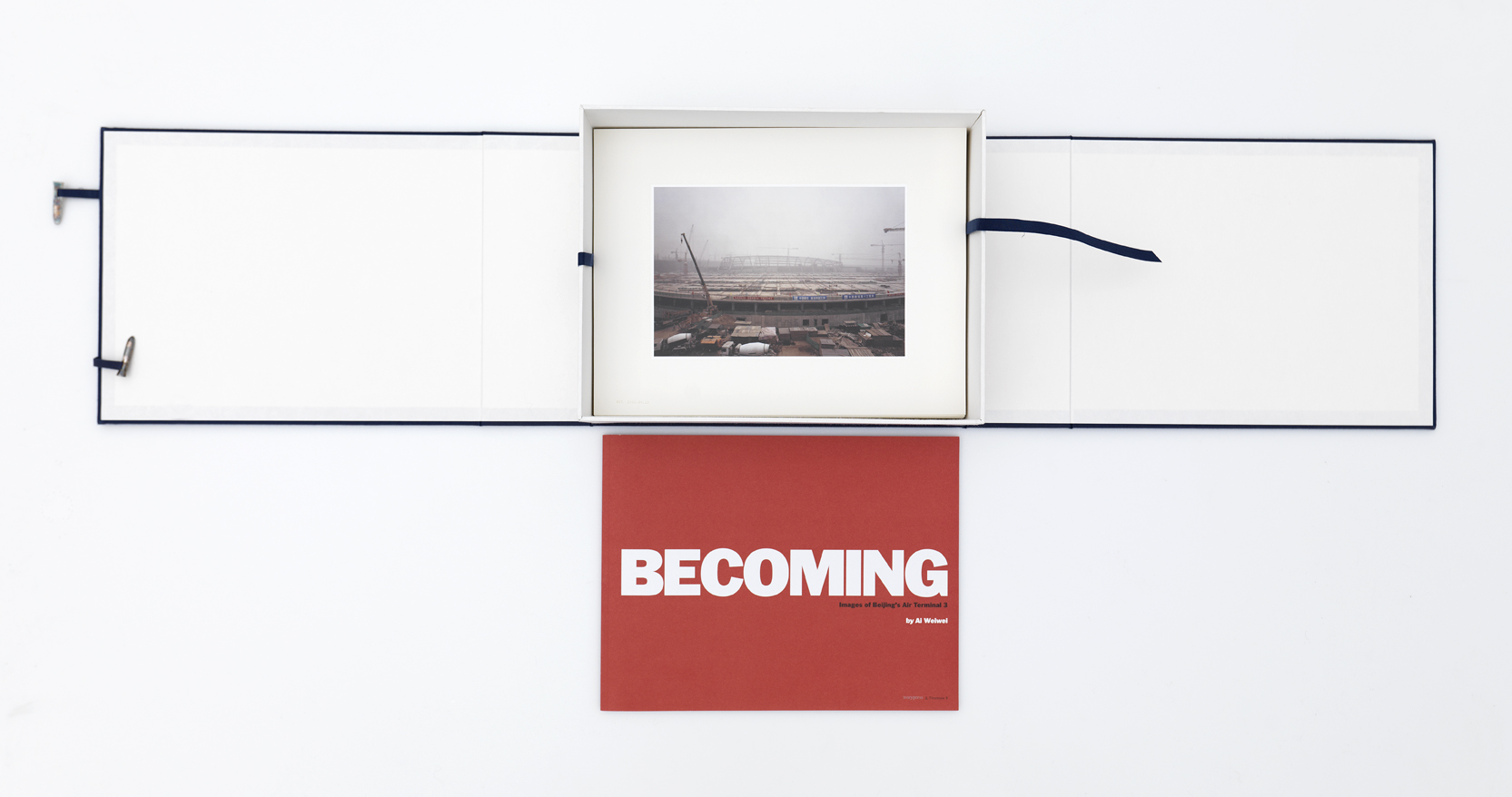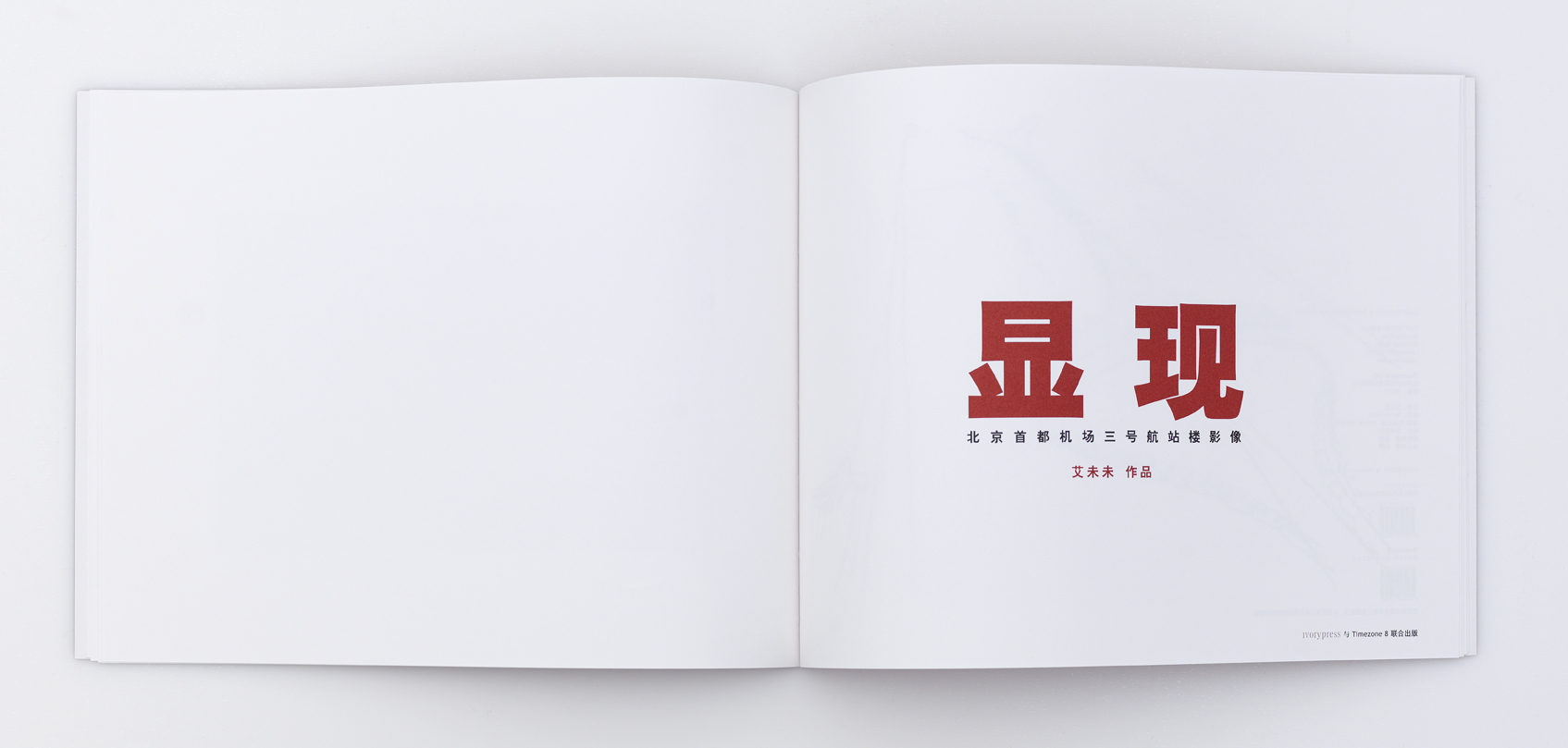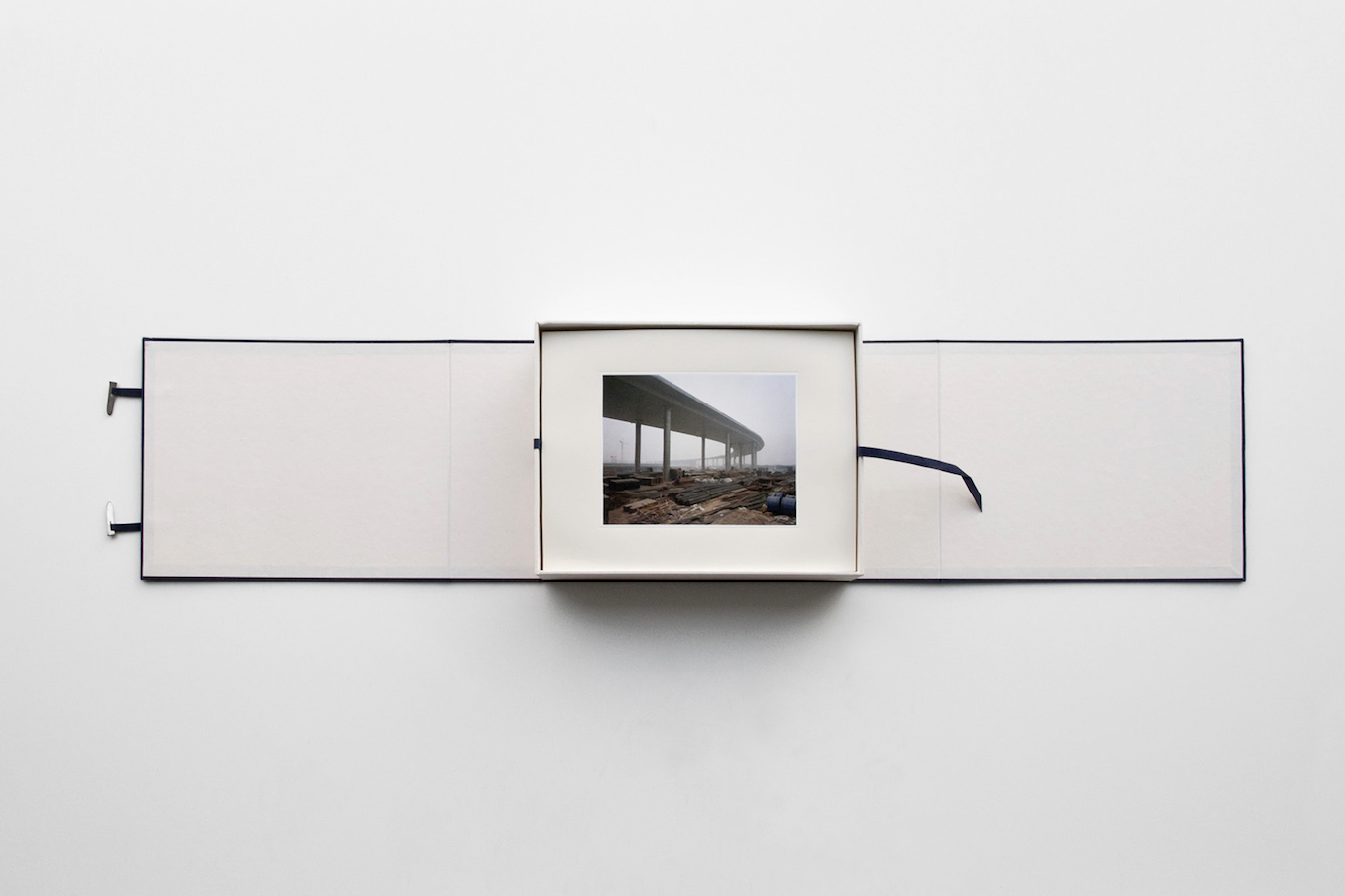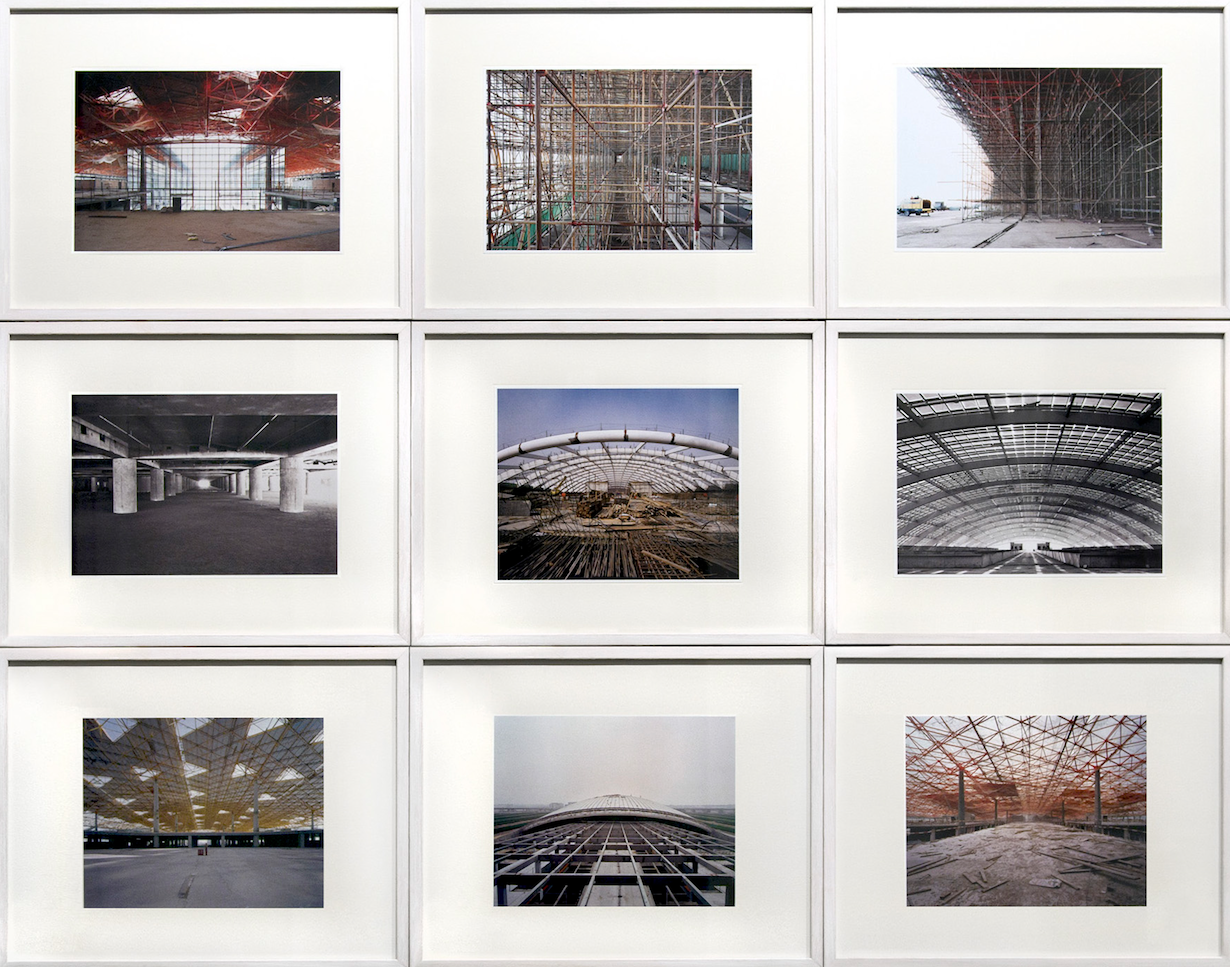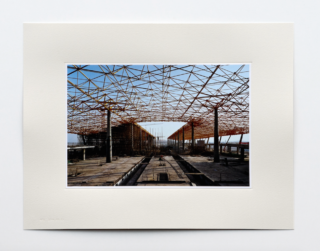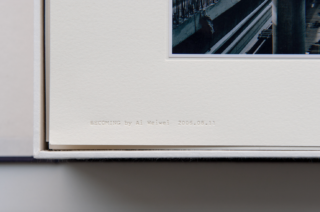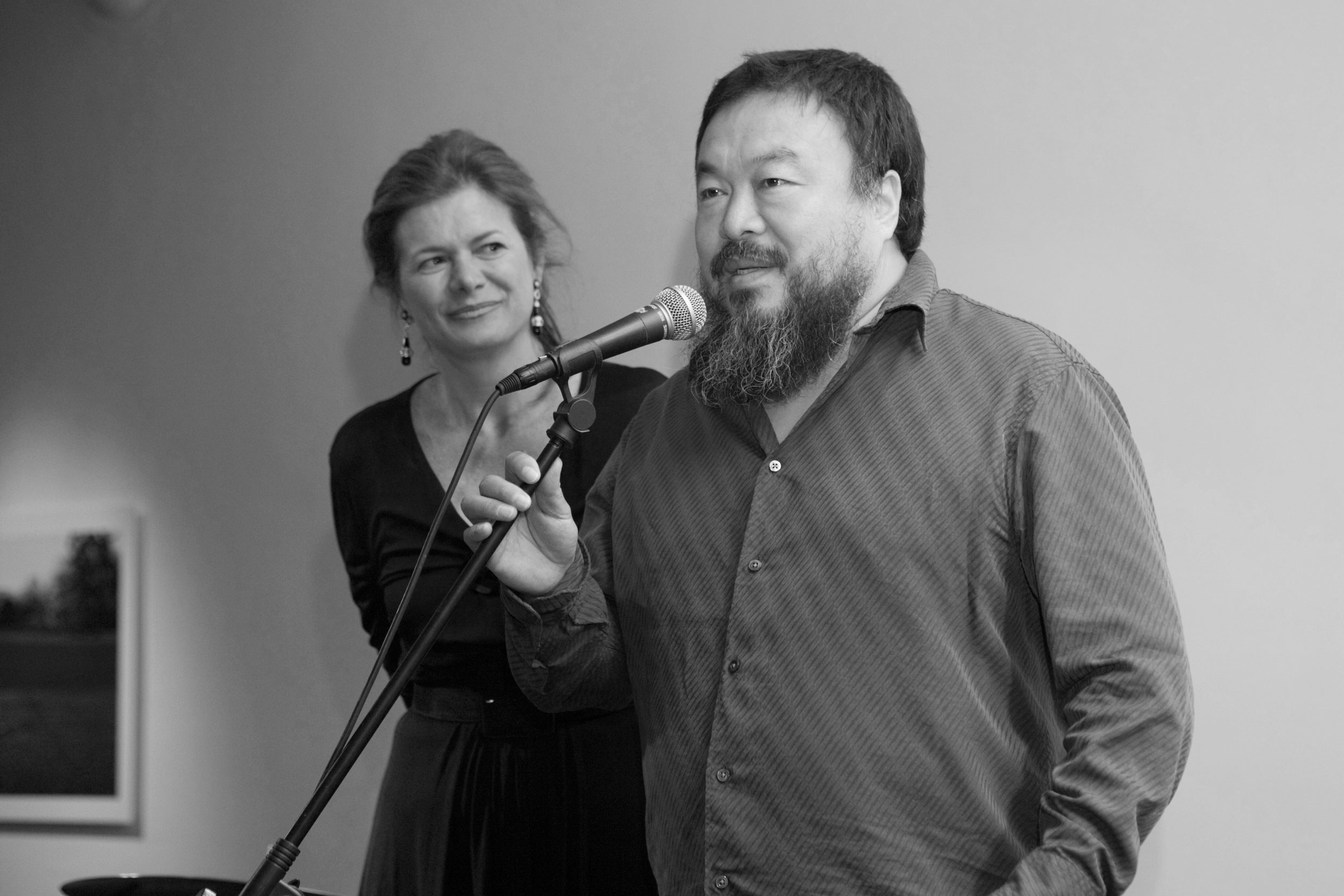 Beijing (China), 2008.

Edition of 45; three artist's proofs.
Introduction by Brendan McGetrick and interviews with Ai Weiwei and Norman Foster.

Height: 35 cm | Width: 27 cm | Depth: 10.8 cm

The book provides a photographic journey of the construction of the new Beijing airport terminal, the largest covered structure in the world in a format similar to that of a traditional Chinese photo album.

Each book includes an original C-Print signed by Ai Weiwei and 147 offset printed facsimile photographs by the artist, which are dated and numbered using a dry stamp on the frame. Each photo's frame is numbered and dated in engraved lettering on passe-partout. As a whole, they provide an unusual viewpoint of the building's development, from mass of scaffolding and bags of cement to the airport terminal that it is today.

The book comes in a box with two silver locks of 99.9 silver.
Exhibitions
'Books beyond Artists: Words and Images', Ivorypress, Madrid, 24/02/2015 – 9/05/2015
Ivorypress at CICUS, University of Seville, Seville, 10/11/2021 – 25/02/2022
Highlights from the Ivorypress Collection, Ivorypress, Madrid, 22/02/2022 – 17/12/2022
Motion. Autos, Art, Architecture, Guggenheim Bilbao, Bilbao, 08/04/2022 – 18/09/2022
Provenance
Ivorypress and the artist
Collections
Private collections