Artists' Books Collection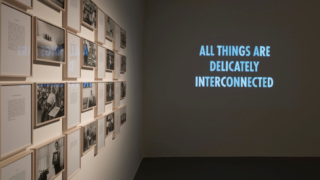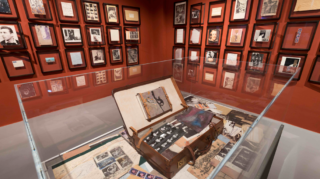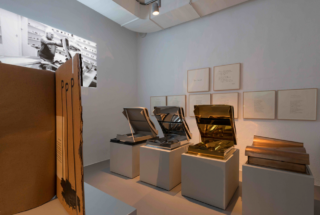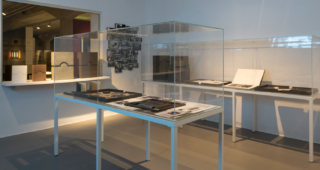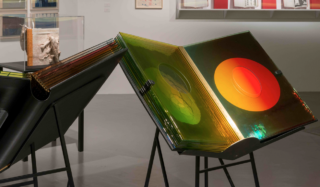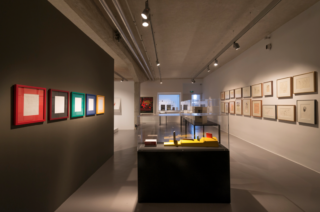 Ivorypress Artists' Books Collection consists of pieces created by more than eighty national or international artists including early precedents, fundamental works of the artists' books history as well as recent examples. The collection is a reflection of Elena Ochoa Foster's -Founder & CEO of Ivorypress- passion for artists' books, putting together some of the most unique books produced since the 19th Century till nowadays. These pieces serve also as an inspiration for the creation of works of art in the book form.
An important approach of Ivorypress' Collection is to ensure the appropriate restoration and conservation of these historical pieces. For that purpose, we have count on the help of highly qualified professionals on all areas of book conservation: from the construction of furniture adapted for the correct storage of books, manufacture of conservation boxes customized for every single piece to the employment of materials that guarantee the best and longest durability of the editions.
Ivorypress also exhibits a selection of the titles in its space in Madrid and organizes temporary exhibitions related with artists' books.
The team in charge of the collection works closely with institutions such as the Spanish National Library or the ESD Madrid (Madrid's College of Design) and regularly invites artists and publishers both national and international to give students of photography, design and art the chance to learn from them. The extensive educational work starts by organizing guided tours to the collection that delves into artists' books, both for student groups or individuals.
The permanent exhibition of the Ivorypress Artists Book Collection is open to the public by appointment only. We offer guided tours for organized groups, students, researchers and other visitors from institutions all over the world.
There is a limited number of slots available, due to conservation and preservation requirements. To book your tour, please email visit@ivorypress.com and let us know what institution you are a part of and why you would like to visit the collection.
Ivorypress. C/Comandante Zorita, 48, Madrid (Spain)

More information: space@ivorypress.com
Images: © Nigel Young. Courtesy Ivorypress